Coronavirus fallout: 41% increase of at-risk youth seeking help
Emotional and physical tolls of lockdowns, lack of schooling has led to substance abuse, self harm and violence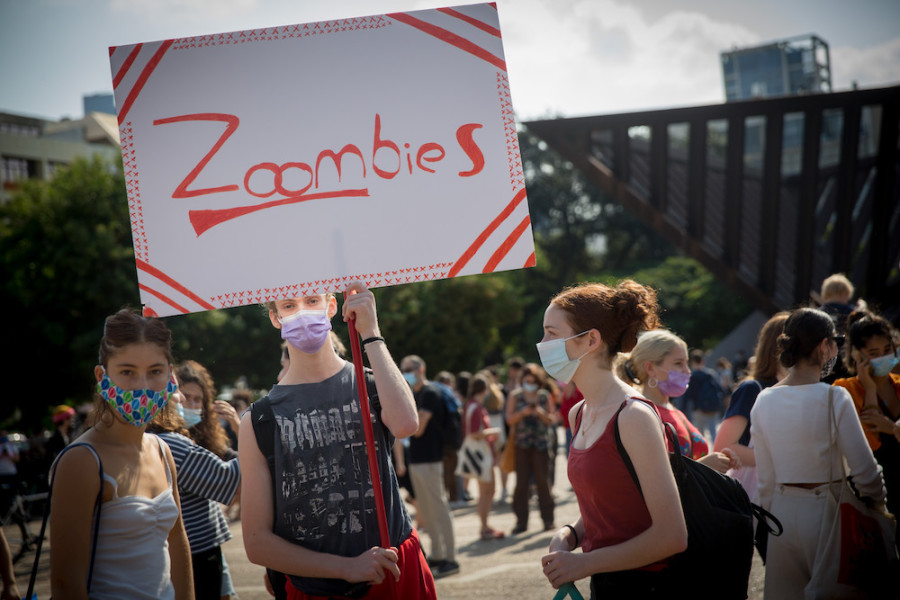 Israeli students protest against the remote learning at Rabin Square in Tel Aviv, Nov. 12, 2020. (Photo: Miriam Alster/Flash90)
While the coronavirus itself poses high risks for the elderly population, the pandemic has had a negative impact on the young generation, particularly at-risk youth. 
Welfare groups have repeatedly warned that lockdown measures, added to the stress of financial difficulties, are driving up incidents of substance abuse, emotional distress and violence among the at-risk population. 
Many schoolchildren, particularly teens and pre-teens have not been in school consistently or at all for months. And this week, Israel entered its third national lockdown since the start of the virus outbreak in March. 
ELEM – Youth in Distress, a non-profit welfare organization, released a report showing that emotional and physical suffering, as well as drug and alcohol use, have risen sharply compared to last year. In fact, the increase has accelerated in recent months because of ongoing restrictions put in place to stem the spread of COVID-19 infections. 
ELEM was established in 1982 to assist at-risk youth by helping them cope with hardships and find their place in society. The group advocates for youth across all sectors of Israeli life, raising awareness of the challenges faced by those in danger and providing unique programs to meet their needs. 
Since the start of the pandemic in early 2020, ELEM – which operates dozens of centers for at-risk youth across the country – has seen a surge in requests for help and situations that require immediate intervention, unfortunately at a time when welfare services have been minimized or shut down altogether. 
"This was a particularly difficult year," said Nava Barak, ELEM president and ex-wife of Israel's former prime minister Ehud Barak. "The adversities of at-risk youth have worsened. The cycle of danger expanded and in recent months we are meeting more boys and girls who are deteriorating because of the coronavirus crisis." 
She named depression, anxiety, self-harm, violence, alcohol and drug abuse as the main culprits.
Between September to November, ELEM said some 6,517 youths have contacted them for help, a 41% increase over the same period in 2019.
In October, ELEM treated 2,272 teenagers who suffered from depression and anxiety – 4.4 times the amount in the parallel quarter. Feelings of despair also increased – 1,495 of the children reported that they felt lonely, 2.5 times the number in 2019.
"More teenagers are running away from home," Barak said. "For some, the home is more dangerous than being in the streets."
She explained that many of the teens that ask for help are reaching out because of loneliness and isolation, and the problem is compounded by parental neglect.
"We're sometime seeing cases of starvation, dehydration and lack of medical assistance. These kids turn to ELEM and we are able to help," she said.
Emotional pressures and the lack of a regular social life resulted in increased substance abuse. Some 2,478 of ELEM's youth reported that they drink alcohol, 2.6 times higher than compared to the same period last year. In addition, 1,989 children said they are using drugs, 2.7 times the figure reported in 2019.
The number of cases involving violent behavior at home or in school has more than tripled this year, from 519 to 1,853. Reports of self-injury increased to 426 which is roughly 1.8 times higher than 2019. The number of cases involving eating disorders has doubled.
In addition, ELEM reported 1,838 incidents of sexual, emotional or verbal violence, which is 3.3 times as many for the same period in 2019. Online assaults increased by 2.5 compared to the year before.
The financial impact of unemployment and collapsed businesses caused by the pandemic has resulted in 13% of youth to experience hunger due to their family's economic situation.
Stress was a major cause of dropouts in school: 16% of those who contacted ELEM left the formal education system this year. Among ultra-Orthodox youths, 26% left yeshivas, community or other education frameworks.
ELEM's CEO Inbal Dor Kerbel said that the younger generation "will continue for many more years to deal with the consequences of the dramatic risk situations they have encountered during the coronavirus [pandemic]."
"Today, everybody's children are in danger," Barak warned. "We must act on their behalf." 
To view ELEM's reports in English and learn more about the important service they provide for  youth at-risk, please visit the organization's website or Facebook page.
ELEM REPORT in English: March – May 2020
Hyperlink to ELEM Report in English:  June – Aug  2020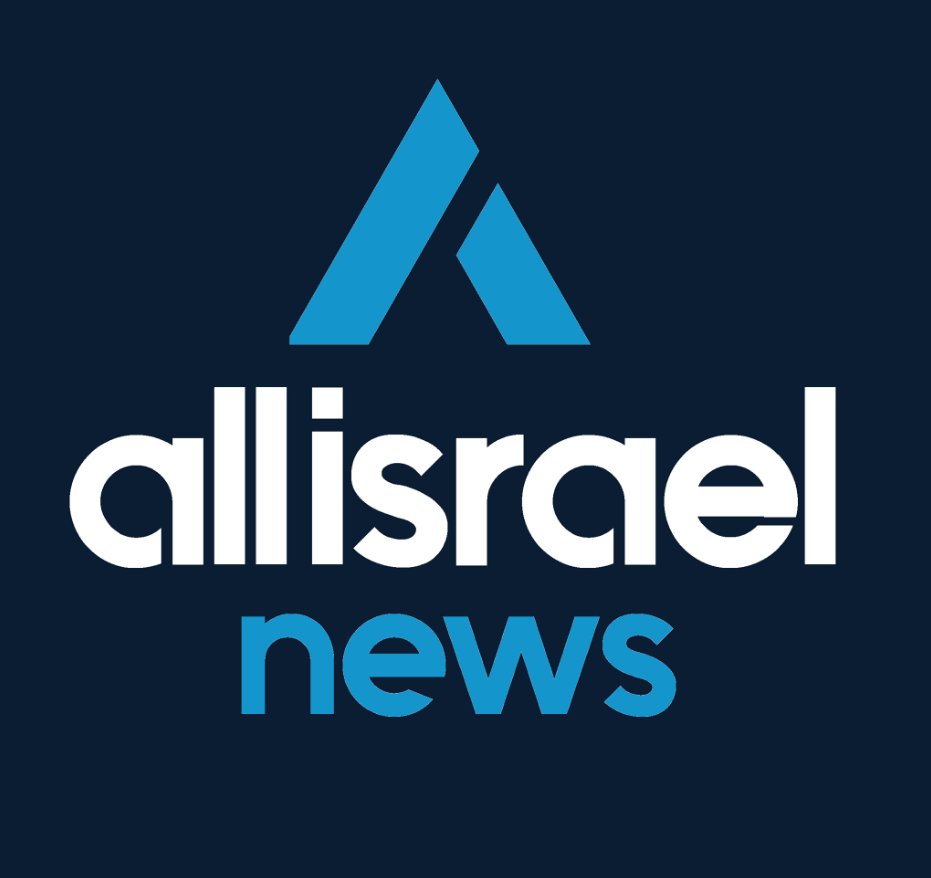 The All Israel News Staff is a team of journalists in Israel.
A message from All Israel News
Help us educate Christians on a daily basis about what is happening in Israel & the Middle East and why it matters.
For as little as $5, you can support ALL ISRAEL NEWS, a non-profit media organization that is supported by readers like you.
Donate to ALL ISRAEL NEWS
Current Top Stories
Comments