EXCLUSIVE: The inside story of former Israeli PM Ehud Olmert's decision to take out Syria's nuclear program
Olmert tells TBN host Joel C. Rosenberg he wanted the US to strike Syria's nuclear reactor but the Bush White House opposed. Olmert responded: 'If you won't destroy it, Israel will'
Joel C. Rosenberg interviews former Israeli Prime Minister Ehud Olmert (Photo: Screenshot/The Rosenberg Report)
With every day that passes, the clock is counting down to the Iranian regime achieving a nuclear weapon. 
According to reports, Iran has enriched uranium to 84% purity and its breakout time stands at "about 12 days."
ALL ISRAEL NEWS Editor-in-Chief Joel C. Rosenberg says this means that Israeli Prime Minister Benjamin Netanyahu is close to a fateful decision, whether to order the Israeli military into battle to destroy Iran's nuclear program once and for all.
Rosenberg notes that "Israel is the only country in the world to have destroyed not just one foreign nuclear program, but two."
The first occasion was on June 7, 1982, when then-Israeli Prime Minister Menachem Begin ordered the Israeli Air Force to bomb a nuclear reactor in Iraq. 
The second occurred on Sept. 6, 2007. In TBN's latest episode of "The Rosenberg Report," Rosenberg interviewed former Israeli Prime Minister Ehud Olmert, who gave the green light to a complicated, dangerous operation behind enemy lines to take out Syria's nuclear reactor.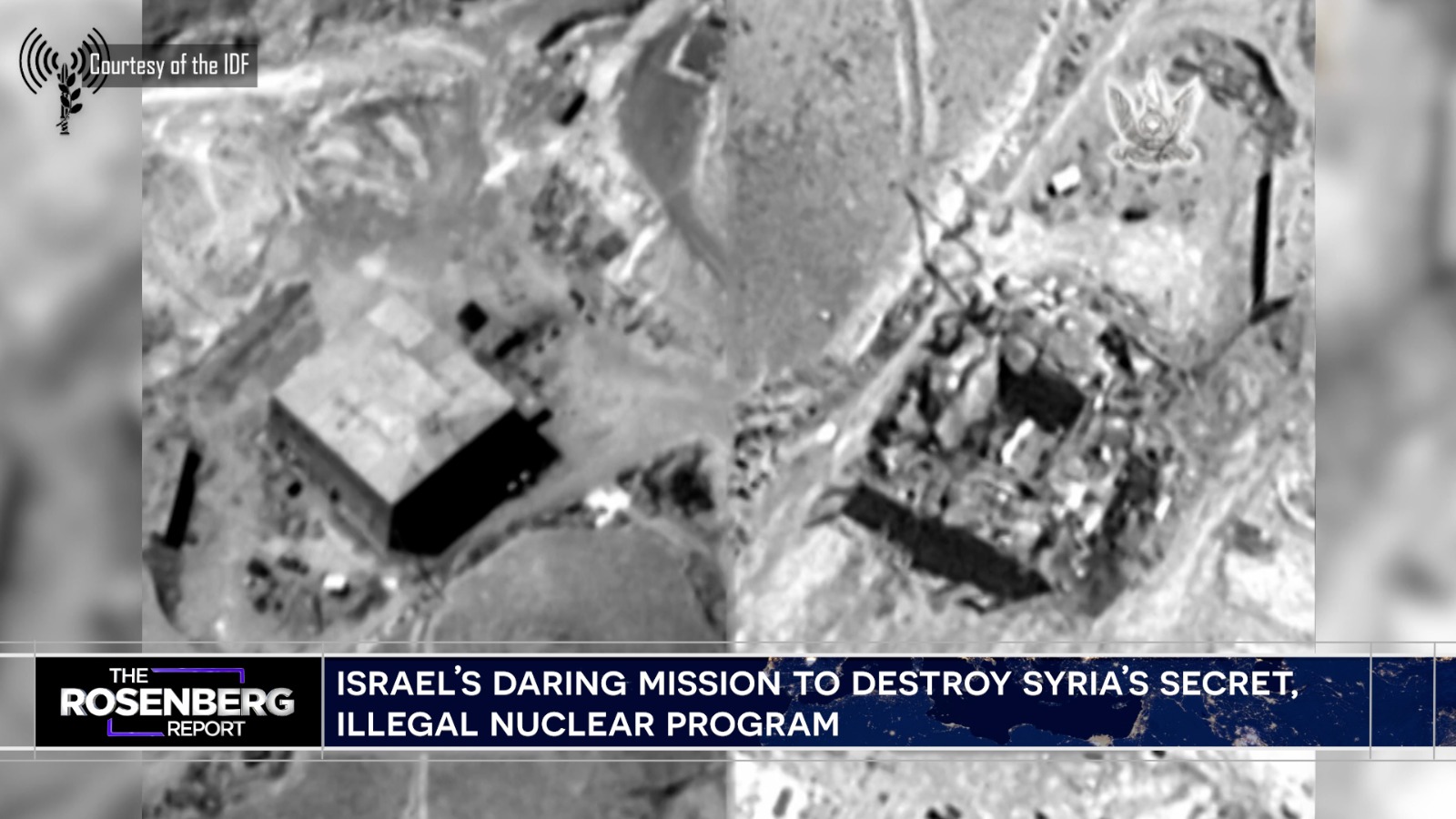 (Photo: Screenshot/The Rosenberg Report)
It was the first time that Olmert went on American television to tell the story of his grave decision, which required undeniable proof that Syria was building a nuclear program. According to what Israeli intelligence revealed, Syria was building the program with the help of North Korea. 
"On the first of March, I had ordered the Israeli fighters of the Israeli Mossad to do something in another country, where we suspected there might be intelligence that will provide us with updated information about whether or not the Syrians are engaged in nuclear activity," Olmert recalled. "On the 13th of March, they came back with the information. And the information was not a probability, it was a certainty."
To find out exactly what the Syrians were doing at the nuclear site, Israel had to gather intelligence in northeastern Syria, a few hundred kilometers away from the border. 
"It's a good presumption that we had to look into computers in order to find out what was hidden there," Olmert acknowledged. "We had the best source of information. We had the best intelligence. We rely entirely on our intelligence sources. And there was no question about it."
With that confidence, Olmert reported to U.S. President George W. Bush about Israel's alarming findings in Syria. He sent his "top guys," the head of Mossad and Israel's chief of the general staff to the White House.
Even though Israel's former premier said he had "no doubts" Israel could destroy Syria's nuclear reactor, he wanted the United States as a partner in order to more strongly deter Iran from any nuclear ambitions.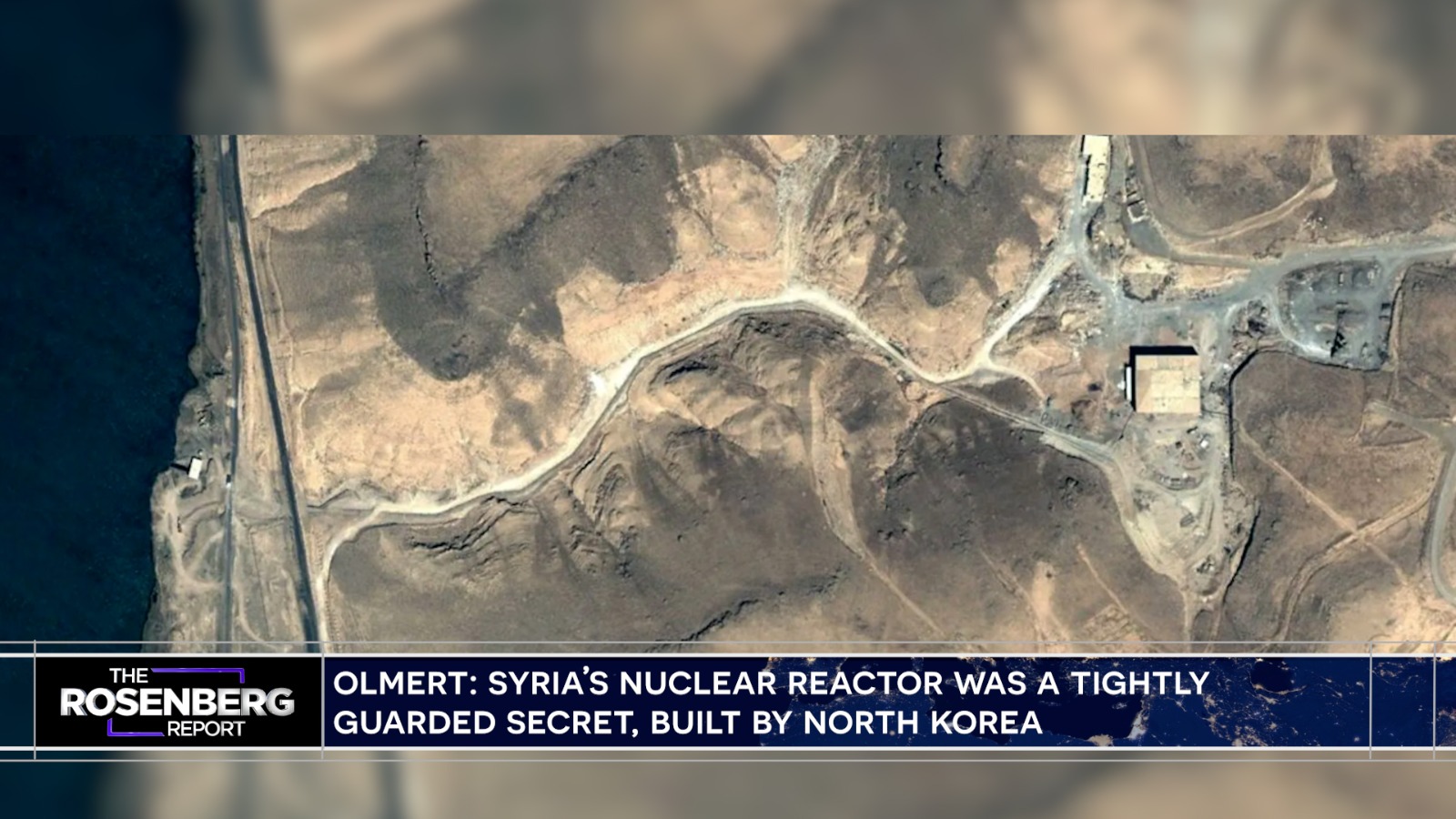 (Photo: Screenshot/The Rosenberg Report)
Olmert told Rosenberg that Israel's main problem was, and still is, Iran. He said he thought that, by taking out Syria's nuclear program, the United States could send a strong message of deterrence to Iran. 
"That's why I wanted America to be involved. Not because we, Israel, couldn't do it, but because I thought that, in the long run, strategically, this could be a game-changer in terms of how to stop the nuclear program of Iran," he said. 
Olmert said that he told his advisors, "The Iranians do not take the American threats and warnings about their nuclear program seriously, because they don't believe that America will do anything to stop them."
Nevertheless, Olmert noted that the U.S. was already "bleeding a little bit from the war in Afghanistan and Iraq" when he presented his plan to destroy Syria's nuclear program to then-President Bush and Vice President Dick Cheney. 
According to Olmert, Bush "was pressured by different forces within the American system not to do it" and was also "completely against" Israel carrying out the strike in Syria itself. 
That was when Olmert told Bush: "Mr. President, well, I understand. You can't. We will. You will not do it. We will do it. The ultimate responsibility for the security of the State of Israel rests on the shoulders of the Israeli prime minister. So, I am in that position. This is my call."
At the time, Olmert revealed he was not aware that U.S. Secretary of State Bob Gates had approached Bush to advise him to warn Israel that if it dared to take action against Syria, it would endanger Israel's relationship with the United States.
"Bush never warned me," Olmert said. "Bush knew just as well that when it came to the security of the Jewish people in the State of Israel, there was no threat that could make any impact on me."
To this day, Olmert has only good things to say about the former U.S. president. He praised Bush as a "remarkable person" and a "man of the highest degree of integrity and a great patriot."
"A man whose word can always be relied upon because he would never lie to you. He would never fool you around. … And he was a great friend of the State of Israel, an absolutely great friend of the State of Israel," Olmert told Rosenberg. "I thought that a lot of injustice was done to President Bush."
Olmert approved the Israeli operation without a green light from the White House. 
Around 10:30 p.m. on Sept. 7, 2007, four F-15 fighter jets took off from a base in southern Israel. At the same time, four Israeli F-16s lifted off from a base even farther south. Using highly sophisticated radar-jamming equipment, the planes first headed west, invisible to Syrian radar. 
Then they banked sharply and flew low and fast into Syrian territory. 
Approaching their target, they climbed quickly, then leveled out and fired their missiles. Moments later, the Syrian reactor was a smoldering crater.
Back in his secret, hardened command center, Olmert soon heard the code word he'd been waiting for from the squadron leader.
"Arizona."
Mission accomplished.
The reactor had been destroyed.
In the hours after the strike, Olmert was worried about the worst-case scenario.
"We had to prepare for comprehensive war. We had to make all the necessary arrangements that, in the event that they would respond and it would drag us into a comprehensive war, that we would be ready," he recalled.
You can watch Ehud Olmert's full interview on The Rosenberg Report with his exclusive insights on the detailed, risky operation here.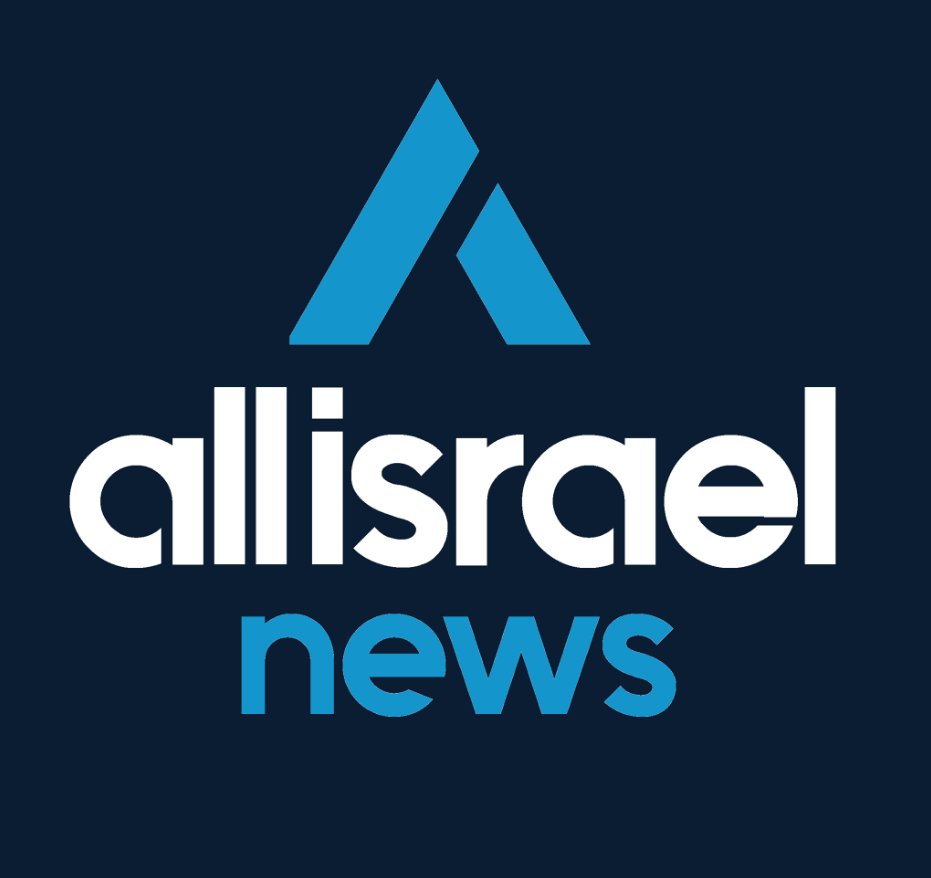 The All Israel News Staff is a team of journalists in Israel.
Popular Articles
A message from All Israel News
Help us educate Christians on a daily basis about what is happening in Israel & the Middle East and why it matters.
For as little as $5, you can support ALL ISRAEL NEWS, a non-profit media organization that is supported by readers like you.
Donate to ALL ISRAEL NEWS
Latest Stories
Comments