ISRAELI ELECTION COVERAGE
EXCLUSIVE INTERVIEW: Who is Israeli Prime Minister Yair Lapid? Is he ready to take on Iran? How will he fare in the Nov. 1 election? And why is he reaching out to Evangelicals?
Watch the profile I did on Lapid that aired last night on THE ROSENBERG REPORT, including my on-camera conversation with him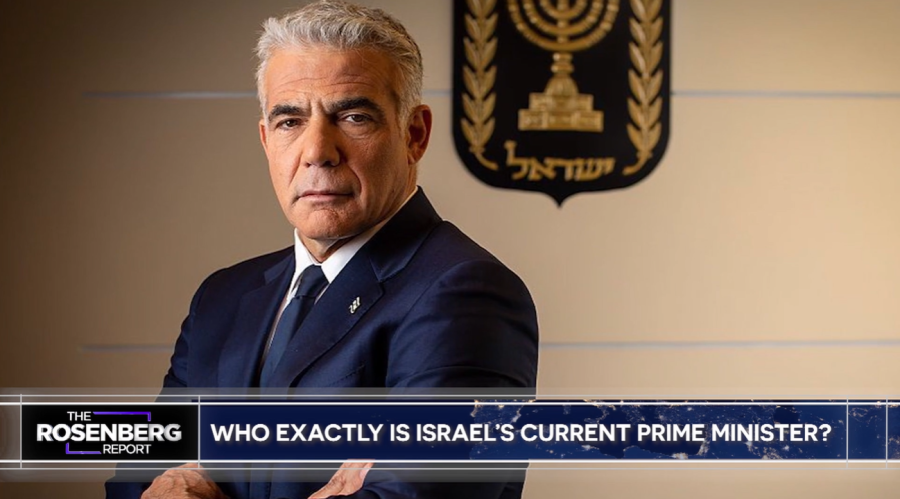 Israeli Prime Minister Yair Lapid (Image: YouTube screenshot)
JERUSALEM, ISRAEL – He named his centrist political party, "Yesh Atid," Hebrew for "there is a future."
So, what's the future for Yair Lapid?
At the moment, he's Israel's prime minister, having taken over the role from Naftali Bennett back in July.
The problem is that few people outside of Israel know it.
Most Evangelicals have never even heard his name.
Even Evangelical leaders who do follow Israel closely are asking me: Who exactly is Lapid?
What does he believe?
Is he really a centrist, or a leftist, as Netanyahu argues?
How does Lapid view the Abraham Accords and a possible two-state solution with the Palestinians?
Is he experienced and tough enough to take on Iran, if President Biden can't or won't?
And will he even be in power after Israelis go back to the polls on Nov. 1 for the fifth round of elections in less than four years, or is Netanyahu poised to replace him?
So far, most American media outlets haven't covered the Israeli elections.
Few have even written or aired profiles about Lapid since he took office.
But THE ROSENBERG REPORT is covering these elections from multiple angles, because the stakes for Israelis – and the region – are very high. 
Last week, I did a profile on former Prime Minister Benjamin Netanyahu, who now serves as the opposition leader in the Knesset. How did Bibi originally rise to power? How did he fall from power last year? Could he regain power next month? What do Evangelicals need to know about who Netanyahu is and what he believes? You can watch the full episode on Netanyahu and other big stories by clicking here.
This week, I did a profile on Lapid, looking at the specific elements of his background, policies, and political outreach that Evangelicals should understand.
You can watch last night's full show on TBN – including the exclusive on-camera interview I conducted with Lapid when we launched ALL ISRAEL NEWS in September 2020 – by clicking here.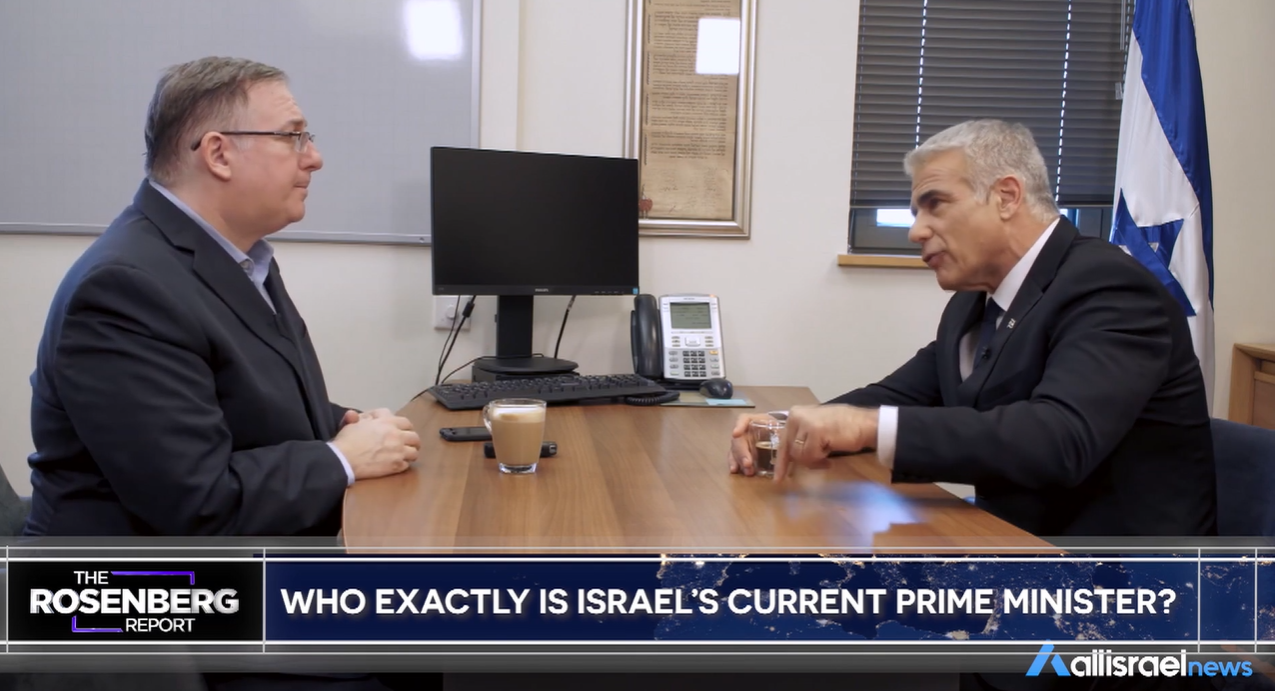 Israeli Opposition Leader (then) Yair Lapid with Joel C. Rosenberg - September 2022 (Image: YouTube screenshot)

At the time, Lapid was Israel's opposition leader.
Now that he is prime minister – and barely doing any media interviews – it seemed worth looking back at what he told me on-the-record.
You can sign up for free email updates about THE ROSENBERG REPORT by clicking here – and you'll never missed an episode.
And you can also visit our new YouTube channel and watch video segments from the show by clicking here – and be sure to hit the subscribe button.

Joel C. Rosenberg is the editor-in-chief of ALL ISRAEL NEWS and ALL ARAB NEWS and the President and CEO of Near East Media. A New York Times best-selling author, Middle East analyst, and Evangelical leader, he lives in Jerusalem with his wife and sons.
A message from All Israel News
Help us educate Christians on a daily basis about what is happening in Israel & the Middle East and why it matters.
For as little as $5, you can support ALL ISRAEL NEWS, a non-profit media organization that is supported by readers like you.
Donate to ALL ISRAEL NEWS
Current Top Stories
Comments