EU foreign policy chief visits kibbutz devastated by Hamas, warns Israel 'not to be consumed by rage'
Israeli Foreign Minister Eli Cohen and European Union Foreign Policy Chief Josep Borrell tour the ruins of Kibbutz Be'eri in southern Israel, Nov. 16, 2023 (Photo: Ronen Horesh/Foreign Ministry)
European Union Foreign Policy chief Josep Borrell visited Israel on Thursday to meet with communities devastated by the Hamas attack on Oct. 7, when Hamas terrorists stormed the southern border with Gaza, killing 1,200 Israelis and foreigners – mostly civilians – and kidnapping more than 240 people.  
After visiting the ruins of Kibbutz Be'eri, where nearly a quarter of its residents were either killed or kidnapped by Hamas, Borrell met with Israeli Minister of Foreign Affairs, Eli Cohen, to discuss the ongoing military operations in Gaza.
The EU leader expressed his concern over the civilian casualties in Gaza and said that Israel must not act out of "rage" in their counter-offensive against the Hamas terror group.
"I understand your fears and pain…I understand your rage. Let me ask you not to be consumed by rage," Borrell said. "Because what makes the difference between a civilized society and a terrorist group is the respect for human life."
Cohen said that Israel will continue its war against Hamas until they are destroyed and the approximately 240 hostages held in the Gaza Strip are safely returned. 
Borrell's comments reflect a general EU view that acknowledges Hamas' use of the Palestinian people as human shields but calls for the Israeli military operations to be tempered to protect civilians. 
"Hamas has to be defeated but…Hamas does not represent the Palestinian people," Borrell said.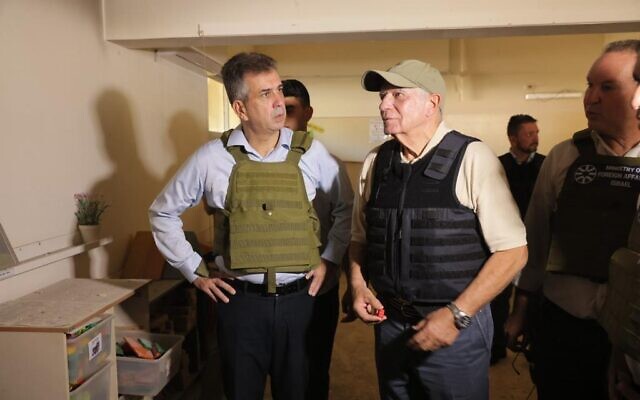 Israeli Foreign Minister Eli Cohen and EU Foreign Policy Chief Josep Borrell tour the ruins of Kibbutz Be'eri in southern Israel, Nov. 16, 2023 (Photo: Ronen Horesh/Foreign Ministry)
Borrell and the 27 members of the EU have said that Israel has the right to defend itself but expressed concern over the ongoing humanitarian crisis in Hamas-controlled Gaza. 
The Hamas-run health ministry in Gaza reports 11,500 casualties since the war began. The group is known for inflating numbers and does not discriminate between its terrorists and civilians. 
Both Israel and the U.S. have questioned those numbers while UN agencies have supported them.
The EU has called for increased humanitarian aid to Gaza and pauses in fighting for the distribution of supplies. 
Pressing for better conditions for Gazan civilians, Borrell said that "one horror does not justify another."
Earlier this week, the EU criticized "the use of hospitals and civilians as human shields by Hamas." 
On Wednesday, the IDF raided Al-Shifa Hospital and found Hamas operational headquarters that included military and intelligence equipment and weapons.
The White House has supported Israeli claims, citing its own U.S. intelligence.
Some EU member states have aggressively criticized Israel since the war began, including top Belgian officials who have called for sanctions against the Jewish state. The Belgian parliament also refused to screen raw footage of Hamas atrocities committed on Oct. 7.
Earlier this month, Ireland's Prime Minister Leo Varadkar also criticized Israel for its counterattack against Hamas, calling the military operation "something approaching revenge".
In 2006, the Gazan people elected the Hamas terror group and later in 2007, overthrew Palestinian Authority leadership in the Gaza Strip in a bloody coup.
Borrell is the High Representative of the EU for Foreign Affairs and Security Policy and vice president of the European Commission. He has made efforts in the past year to advance talks with regional stakeholders to further a two-state solution in the Israeli-Palestinian conflict.
"The best homage we can give to the victims is to think about how to prevent these horrors from happening again," Borrell said. "Our duty is to look for peace," he added.
Despite the EU's overall condemnation of Hamas' attacks and support for Israel's right to defend itself, there has been no formulated plan given for how to eradicate the Hamas threat to Israel's safety while adequately protecting Palestinian civilians in the region.
Cohen, who led Borrell and Ireland's foreign minister around Be'eri on Thursday, said: "We all should be united to free Gaza from Hamas."
Israel has held that any ceasefire or drawn-out pause would give Hamas the opportunity to regroup and strategize further attacks against Israelis, as the terror group has stated that to be its goal multiple times since Oct. 7.
Borrell's trip to Israel was the first stop on a four-day Middle East regional tour, which includes the Palestinian Authority, Bahrain, Saudi Arabia, Qatar and Jordan.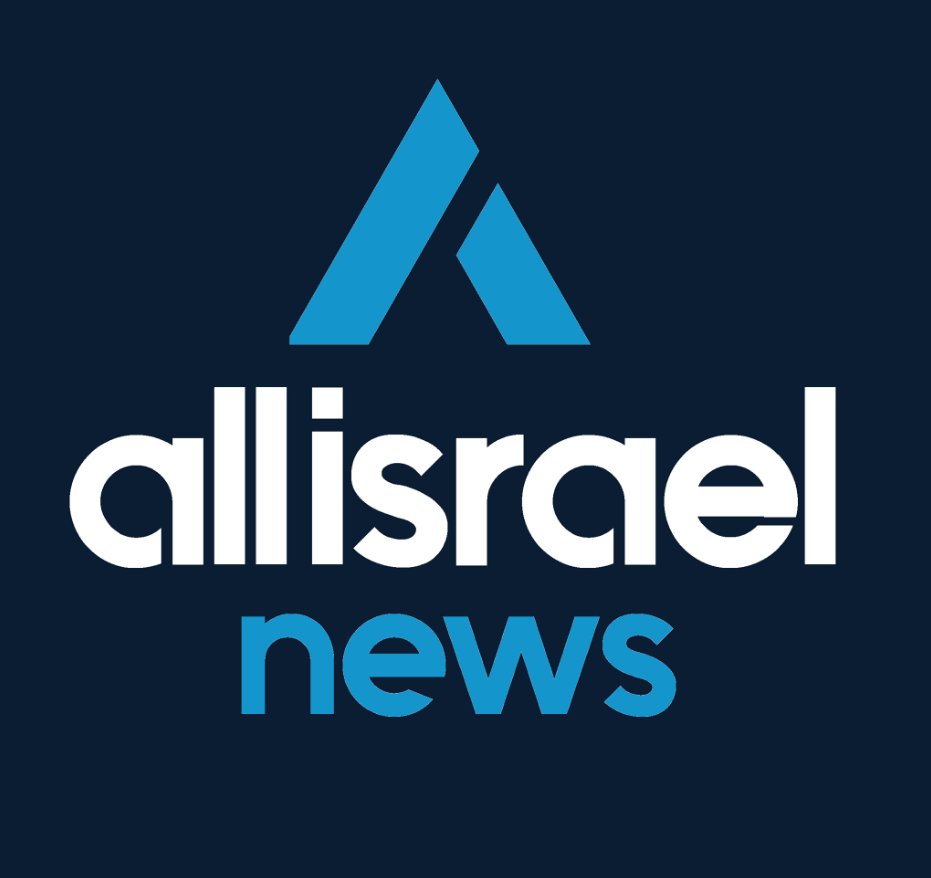 The All Israel News Staff is a team of journalists in Israel.
Popular Articles
A message from All Israel News
Help us educate Christians on a daily basis about what is happening in Israel & the Middle East and why it matters.
For as little as $5, you can support ALL ISRAEL NEWS, a non-profit media organization that is supported by readers like you.
Donate to ALL ISRAEL NEWS
Latest Stories