Escalation in the south? IDF strikes Hamas positions after rocket fire from Gaza misses Tel Aviv, lands in sea
Hamas fires back with surface-to-air missiles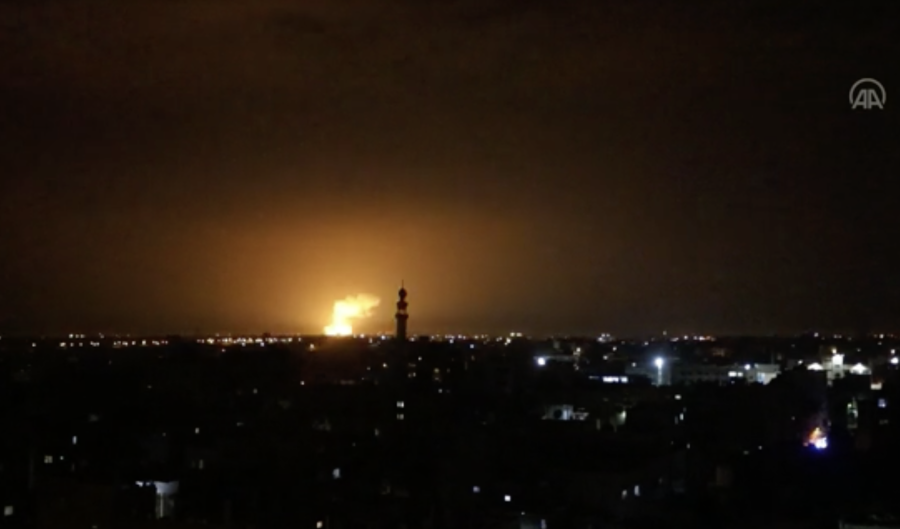 Flame and smoke seen after an Israeli strike in the northern Gaza Strip, Jan. 2, 2022 (Photo: Screenshot of Anadolu Agency video)
The Israeli military struck Hamas positions in the Gaza Strip on Saturday evening in response to rockets fired at the Tel Aviv metropolitan area in central Israel that landed in the sea. 
The Islamist terrorist group Hamas claimed that the rockets were accidentally activated by bad weather, but Israel's swift response indicates that the Jewish state is in no mood for rocket attacks at its densely populated center. 
The Israel Defense Forces Spokesperson's Unit confirmed on Saturday that two rockets had been fired at the Jewish state. 
"Earlier this morning, two rocket launches were identified from the Gaza Strip toward the Mediterranean. The rockets fell off the coast of the Tel Aviv metropolitan area. According to protocol, no sirens were sounded and no interception took place," the statement read. 
בצה"ל בודקים דיווחים על נפילת רקטה בים במרכז הארץ | תיעוד@hadasgrinberg @ItayBlumental pic.twitter.com/5SNJRRDvCs

— כאן חדשות (@kann_news) January 1, 2022
Speaking at a Cabinet meeting, Israeli Prime Minister Naftali Bennett blamed Hamas for the rocket fire at Israel. 
"I want to clarify something here – all of Hamas' thunder and lightning, which repeat themselves winter after winter, are no longer relevant. Whoever directs missiles at the State of Israel bears responsibility," Bennett said. 
A similar sentiment was echoed by the Israeli military. 
"The terrorist organization Hamas is responsible for what is happening in the Gaza Strip and bears the consequences of terrorist acts from the Gaza Strip," said the IDF Spokesperson's Unit. 
In a rare occurrence, Gazan terrorists reportedly fired two SAM-7 Russian-made anti-aircraft missiles at Israeli military helicopter's operating in the Gaza Strip. While the missiles missed their target, the incident signals a potential risk for escalation between Hamas and Israel, something that both sides likely seek to avoid. 
In May 2021, Hamas and Israel fought an 11-day war, which started when Hamas fired rockets at Israel's capital Jerusalem. During the war, more than 4,000 Gaza rockets were fired indiscriminately at Israeli civilians. By contrast, the Israeli military struck military targets and did its outmost to minimize civilian fatalities in the densely populated Gaza Strip. 
This is not the first time that Hamas blamed rockets fired from Gaza toward Israel to be "caused by weather conditions."
In October 2018, Hamas blamed bad weather and lightning for Gaza rocket fire at the Jewish state. In November 2020, Hamas once again blamed thunderstorms for Gaza rocket fire at central Israel. While bad weather conditions could potentially cause technological errors, the frequency of "accidental" Gaza rocket fire at Israel, likely suggests that bad weather is a convenient excuse for Hamas to occasionally fire rockets at Israel without officially assuming responsibility for the attacks. 
Egyptian officials on Sunday urged a de-escalation from both Israel and Hamas. In recent years, the Egyptian government has played an instrumental role in brokering several ceasefires between Israel and Hamas. 
In a sign of strengthened Egyptian-Israeli ties, Egypt called upon Hamas to end its provocative actions against the Jewish state, while simultaneously seeking to arrange a more stable ceasefire. 
"Neither side wants a full-blown war. They just want guarantees and steps on the ground," stated an unnamed Egyptian diplomat on conditions of anonymity. 
Bilateral relations between Egypt and Israel have improved dramatically in recent months. In early December, Cairo hosted Israeli Foreign Minister Yair Lapid for high-level talks to "deepen ties and strengthen the interests" of the two countries, on "issues in the diplomatic, security and economic spheres."
In September, Bennett became the first Israeli prime minister to visit neighboring Egypt in a decade. Egypt's Intelligence Chief Abbas Kamel described the September meeting between Bennett and Egypt's President Abdel Fattah el-Sisi in Egypt as "exceptionally good."
Kamel, who has met Israeli top officials on numerous occasions, stressed that Egyptian-Israeli ties are strong. 
"Egypt speaks every day to Israel… on several issues, including a potential long-term ceasefire deal in Gaza," Kamel said in an interview with Axios in November.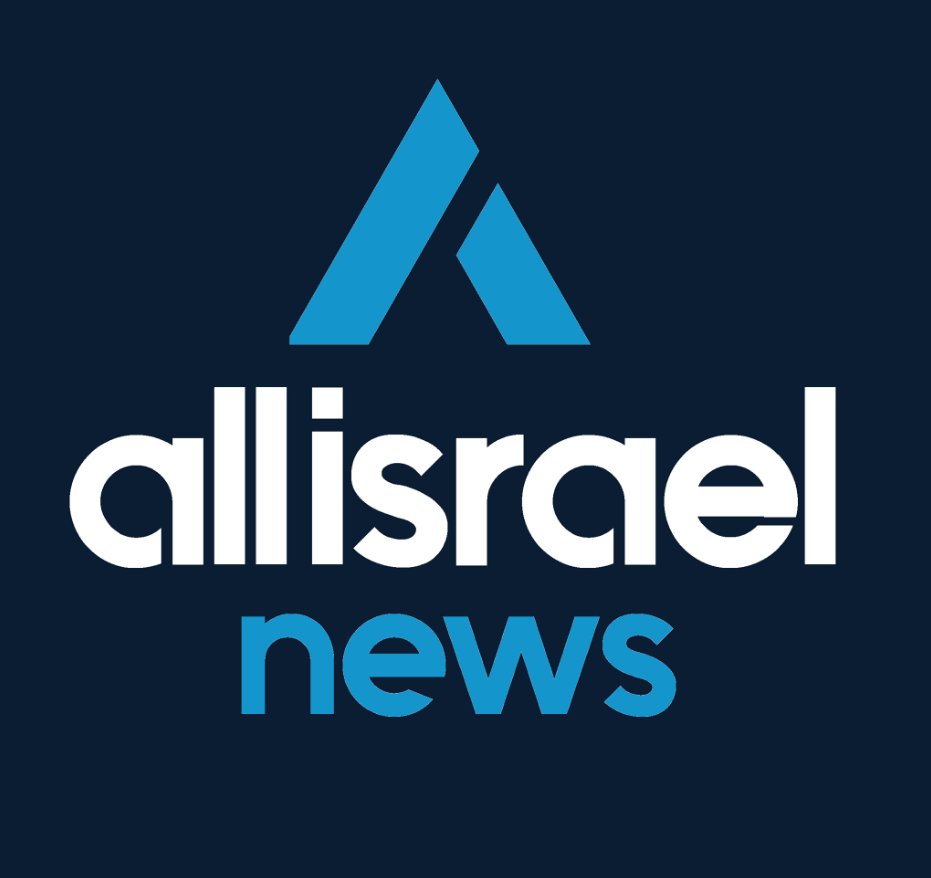 The All Israel News Staff is a team of journalists in Israel.
A message from All Israel News
Help us educate Christians on a daily basis about what is happening in Israel & the Middle East and why it matters.
For as little as $5, you can support ALL ISRAEL NEWS, a non-profit media organization that is supported by readers like you.
Donate to ALL ISRAEL NEWS
Current Top Stories
Comments