Erdoğan is making overtures towards Israel ahead of President Herzog's visit to Ankara; But an expert on Turkey told ALL ISRAEL NEWS: Erdoğan did not become a Zionist overnight
The coming weeks could determine the direction of future relations between Israel and Turkey
Turkish President Recep Tayyip Erdoğan speaks during a joint news conference with Ukrainian President Volodymyr Zelenskyy in Kyiv, Ukraine, Feb. 3, 2022. (Photo: Reuters/Valentyn Ogirenko)
Turkey expert, Hay Eytan Cohen Yanarocak, told ALL ISRAEL NEWS that despite overtures from Ankara toward Jerusalem that "the Turkish rapprochement is very fragile."
"In case we will experience another unwanted escalation in the Gaza strip or in Lebanon, we may again receive very harsh statements from President [Recep Tayyip] Erdoğan," he said.
Yanarocak emphasized that, unlike with other Muslim countries, Israel has never signed a peace treaty with Turkey.
"Whenever a Muslim nation is trying to shake the hand of the Jewish state, in my opinion, we should be constructive. We should shake that hand, but this time - given the historical circumstances – now we can make some demands because our end is a lot stronger today. In this regard, we can ask the Turkish government to put an end to its support of the Hamas terrorist organization," Yanarocak stressed.
Yanarocak is an expert on Turkish Affairs who gives lectures at the Tel Aviv University and Hebrew University in Jerusalem. He is a researcher and editor of "Tureyscope" at the Moshe Dayan Center for Middle Eastern and African Studies. He also provides analysis at the Jerusalem Institute for Strategy and Security. Yanarocak moved to Israel from Turkey in 2006.
"Erdoğan did not become a Zionist overnight," he said.
Yanarocak interprets the recent Turkish outreach to Israel as a consequence of its declining economy and increased isolation in the Eastern Mediterranean. The Turkish Lira lost more than 48% of its value last year, while Turkey's involvement in conflicts in Syria, Libya and Azerbaijan, has drawn regional condemnation.
"Turkey has no proper relations with Greece, Cyprus, Egypt, Israel and even Syria and Lebanon have bad relations with them... As a result, in order to smash the alliance between Cyprus, Greece and Israel, I think this is a tactical move by the Turkish administration," he said.
As part of his efforts to improve Turkey's economic and diplomatic standing, Erdoğan paid a historic two-day visit to the UAE last week – Israel's Abraham Accords partner. The Turkish president also signaled that he is interested in improving ties with Egypt. Under Egyptian President Abdel Fattah el-Sisi's rule, Egypt has outlawed the Muslim Brotherhood movement – a group that receives Ankara's support under Erdoğan.
Another incentive for Turkey to amend its ties with Israel is driven by the Biden administration's decision to pull the U.S. support for the Eastern Mediterranean pipeline, according to Yanarocak.
The so-called EastMed is an underground pipeline that could transport natural gas from the Eastern Mediterranean Sea to Europe. The project is a shared initiative of Israel, Greece, Italy and Cyprus and is viewed as an alternative to Europe's reliance on Russian gas. It was previously supported by the Trump administration.
"From Turkish eyes it is a great opportunity," Yanarocak explained, "maybe with a counter-offer they can persuade the Israeli government to leave the EastMed alliance and form a different energy deal with Turkey."
Erdoğan is getting ready to welcome Israeli President Isaac Herzog in the second week of March in Ankara. Last week a Turkish delegation arrived in Israel to prepare for the important visit and discuss bilateral ties.
"Turkey and Israel have broad influence in the region, and both have agreed that the rehabilitation of relations can contribute to regional stability," the Israeli President's Office said.
"We had positive phone conversations with the president of Israel, Mr. Herzog, on various occasions," Erdoğan said recently. "He is expected to visit our country in March. Of course, we welcome this visit. Hopefully, taking such a step after a long hiatus will be good for Turkey-Israel relations."
The Turkish President expressed hope that the meeting with Herzog would set bilateral relations between the two countries "on a very different ground for the future, in a positive direction."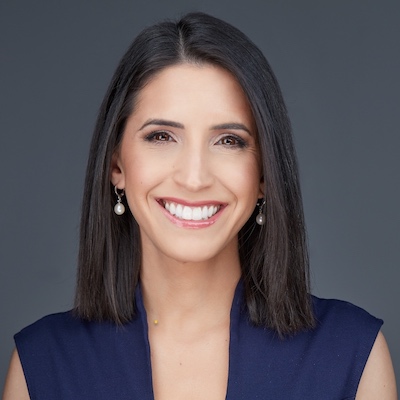 Tal Heinrich is a senior correspondent for both ALL ISRAEL NEWS and ALL ARAB NEWS. She is currently based in New York City. Tal also provides reports and analysis for Israeli Hebrew media Channel 14 News.
A message from All Israel News
Help us educate Christians on a daily basis about what is happening in Israel & the Middle East and why it matters.
For as little as $5, you can support ALL ISRAEL NEWS, a non-profit media organization that is supported by readers like you.
Donate to ALL ISRAEL NEWS
Current Top Stories
Comments