Election fraud, fake news, media bias and allegations
Making sense of the news that is — and is not — reported regarding the 2020 U.S. Elections and their aftermath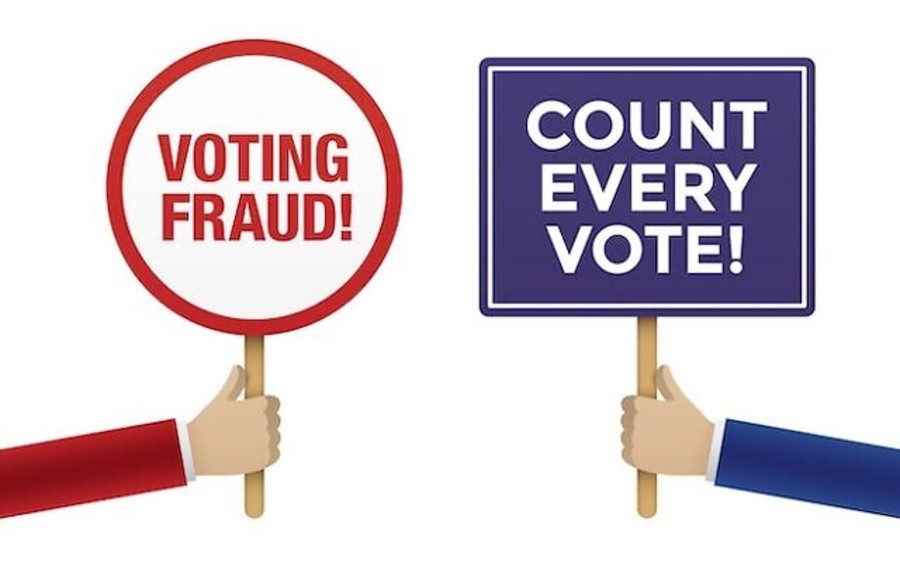 (credits: Shutterstock.com)
While U.S. President Donald Trump is challenging the results of the 2020 presidential elections declared by most media outlets, and Joe Biden is moving ahead with transitioning into the White House in Jan. 20, 2021, many Americans are still scratching their heads.
How is it that the same event has prompted two disparate reactions? Was there fraud? Was the election stolen or is Trump blowing smoke?
No one seems to have solid proof either way. What we do know, however, is that the elections have cemented a divide between left and right, or less broadly — those for Trump and those against him.
Reporters in the mainstream media call claims of voter fraud unfounded. Twitter and Facebook flag such as "under review" for being disputed.
But Tucker Carlson of Fox News, accused his colleagues in the media of concealing and covering up facts while ignoring information given by Trump's legal team Nov. 19 press conference. He said a full-scale investigation needs to be done or the media's credibility will diminish.
"Voter fraud is a direct attack on our democracy," he said.
The aftermath of these elections has driven reporters and news organizations into separate corners. Newsmax, The Epoch Times, The Daily Wire and One America News have risen as the new standard for conservative reporting along with a few solitary reporters and smaller independent outlets. It has also driven up interest in alternative social media sites such as Parler for users who are dissatisfied with the perceived censorship of Twitter and Facebook.
The Latest News
With some of his team's lawsuits already rejected, Trump's hopes of proving the election was unfairly rigged against him appear to be waning.
Though, Federal Election Commission (FEC) Chairman Trey Trainor said affidavits filed by the Trump campaign prove fraud and are "very important for the legitimacy of the presidency."
"The massive amounts of affidavits that we see in these cases show that there was in fact fraud that took place," he told "Just the News AM" on Friday.
Pennsylvania is set to certify election results in Biden's favor today while the Trump campaign is appealing a ruling by U.S. District Judge Matthew Brann who ruled the case to halt certification was based on "strained legal arguments" and "speculative accusations."
And is a Georgia bombshell on its way? Another Trump lawyer, Jordan Sekulow, said Georgia — which has certified the vote for Biden — is going to be shocked when he presents a lawsuit this week.
"We have got lawsuits likely to be filed in Georgia on either Monday or Tuesday; I can't get into the details," he told Newsmax. "I can't tell you right now, but what's coming in Georgia will be shocking, when we file this in federal court Monday or Tuesday. It's nothing that we have talked [about] before. It's not what you heard in the press conference [on Thursday] either."
Trump Team Frustrated by Lack of Media Coverage
Trump's legal team has insisted that media is not doing its job to report rampant fraud that occurred in several states during the election.
"If you are not willing to talk about the evidence that has been presented, then that is absolutely unacceptable according to journalistic standards," said Trump attorney Jenna Ellis. "This is not about overturning an outcome…it's about making sure our constitution is preserved and that the integrity of the election process is protected."
The "fake" media is actively delegitimizing Trump's legal teams claims by dismissing any mention of the irregularities that have tainted the election or by labeling them crackpot conspiracy theories, she insisted.
This strain of censorship, she said, "will continue to undermine confidence in key institutions that form the foundation upon which the republic stands. Public trust in government, media, and even science was already declining before Election Day. This trend will dramatically accelerate if Americans don't get answers."
Rudy Giuliani, Trump's personal attorney, called the situation disgraceful – a common plan, common scheme from the candidate of the Democrat party.
"Joe Biden is in the lead because of fraudulent and illegal ballots that were produced and were allowed to be used after the election was over," Giuliani said last week at a news conference.
Was Foreign Software Used?
Sidney Powell, a private lawyer not associated with the Trump team, confirmed that servers of Venezuelan-engineered software called Dominion have been confiscated. She said this proves massive foreign influence in the election.
The software — banned in the United States — gives back-door access to votes and with an algorithm can flip votes from one candidate to another. It was apparently used to tabulate votes in the swing states of Arizona, Georgia, Michigan, Nevada, Pennsylvania and Wisconsin.
Powell claimed that "when the fraud is finally uncovered, I think we'll find that Trump had at least 80 million votes." She estimated that the software set the ratio of votes to Biden 1.25 and Trump .75.
"In terms of the level of corruption we are looking at here, we have no idea how many Republican and Democratic candidates…paid to have the system rigged for them," Powell stated.
She called it "a massive, well-funded, coordinated effort to deprive WE THE PEOPLE of the United States of our most fundamental right under the Constitution to preserve this republic that we all cherish."
What Other Evidence is There?
The media claims that the Trump team has presented no evidence, while Powell has said "Evidence is coming in from a fire hose" and she can't process it fast enough. They will save the evidence for court.
For the states in question, the allegations of irregularities include:
Signed affidavits and sworn testimony from poll workers that ballots were changed, backdated or counted several times Republicans barred from inspecting absentee ballot/mail-in ballot counting Illegitimate "over votes" amounted to 150%, 200% and 300% in some areas Charges of voter intimidation Charges of voting inspector intimidation Illegally cast votes from non-residents or deceased people Duplicate ballots sent to voters
Gateway Pundit — a notably conservative website — aired a YouTube video on Nov. 18 of a technique called "drop and roll" that was used in Georgia, Michigan, Pennsylvania and Virginia alleging massive "dumps" of unexplained votes.
It claims that an "impossible" ratio of predictable batches of votes, i.e. a "roll" of additional votes, showing a fixed victory margin for Biden in the 49% to 50% ratio came rolling in for Biden after Trump had already posted a sizable lead.
Pennsylvania: Ground Zero for Election Fraud?
The Keystone state changed its election rules days before the voting process and tried to change some afterwards as well.
The Trump Pennsylvania lawsuit is 86 pages long. The main points can be read here.
Here are some highlights from the lawsuit:
Allegheny and Philadelphia counties alone processed "682,479 mail-in and absentee ballots without review by the political parties and candidates."
Allegheny and Philadelphia counties kept observers far away from counting locations
Democrat-heavy counties "engaged in pre-canvass activities prior to the election by reviewing "received mail-in ballots for deficiencies" and then notifying voters so they could "cure their ballot deficiencies" in violation of state law.
Mail-in ballots which amounted to over 2.6 million of the approximately 6.75 million votes in Pennsylvania
Certain counties sent duplicate ballots to voters.
In-person voters were required to show ID and sign in while mail-in voters were not required to provide proof of identity.
Trump needs to reverse the Pennsylvania results in order to have a chance at winning the election.
Whether possible voter fraud is revealed or not, what has become clear is that the elections have divided the media, and Americans in general, into competing factions which are not likely to see eye to eye any time soon.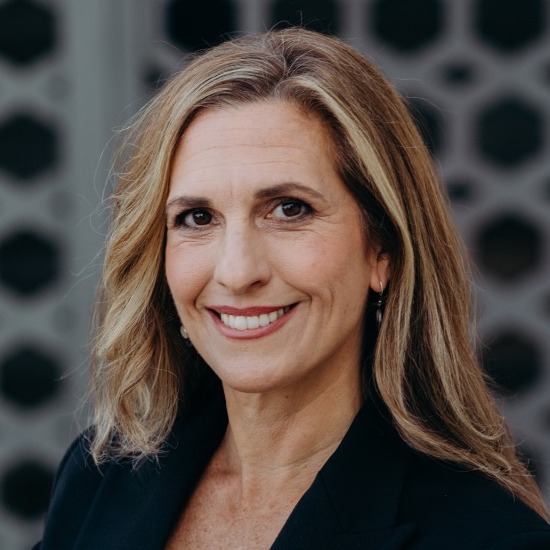 Nicole Jansezian is the news editor for both ALL ISRAEL NEWS and ALL ARAB NEWS and senior correspondent for ALL ISRAEL NEWS
A message from All Israel News
Help us educate Christians on a daily basis about what is happening in Israel & the Middle East and why it matters.
For as little as $5, you can support ALL ISRAEL NEWS, a non-profit media organization that is supported by readers like you.
Donate to ALL ISRAEL NEWS
Current Top Stories
Comments