Israeli Defense Minister Gallant cancels planned press event amid Likud tensions over judicial reform pace
Gallant said to be worried after declines in reservists reporting for duty and warnings by IDF chief of staff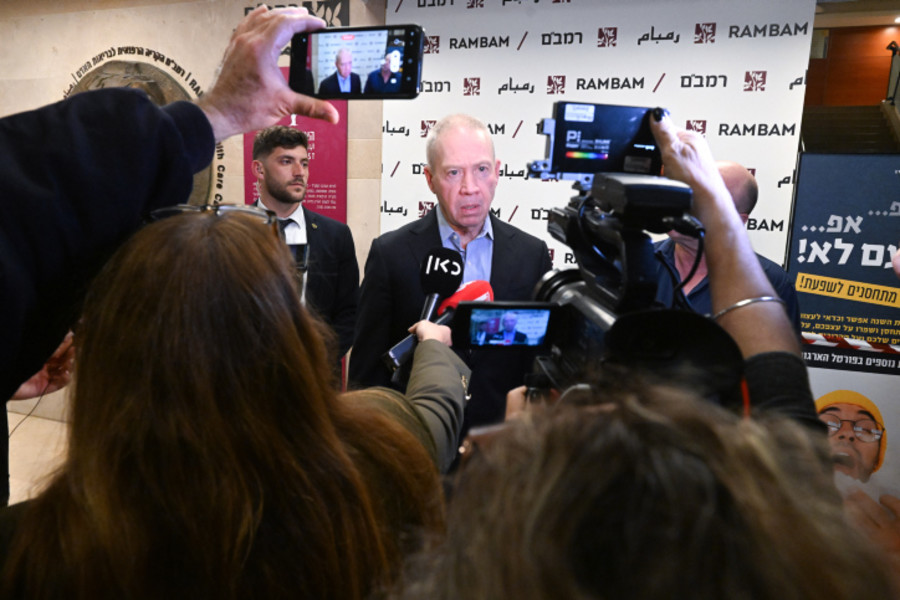 Minister of Defence Yoav Galant arrives to visit members of the Yamam unit who were injured yesterday during an operation in Jenin, at the Rambam Hospital in Haifa, on March 8, 2023. Photo by Flash90
A planned press event by Israeli Defense Minister Yoav Gallant was canceled shortly before it was to begin, after he was summoned by Prime Minister Benjamin Netanyahu.
Gallant's office released a statement saying, "At the request of the prime minister, and in light of his planned speech this evening, the defense minister is postponing [his event]."
Gallant's office had previously announced on Thursday afternoon that he would give an address at 7:30 p.m.
Over the past few days, various reports in Hebrew media indicated a growing alarm regarding military preparedness after thousands of reservists signed a letter stating they would refuse to serve if judicial reforms continue.
Gallant was expected to call for a pausing of the judicial reform legislation and for dialogue with opposition leaders over the Knesset break.
Netanyahu's office also announced a press conference set for 8 p.m. almost the same time as Gallant's announcement was made. Some Israeli media speculated that the two were going to give complimentary addresses, possibly announcing a halt to the reforms.
However, shortly after Gallant's announcement, Netanyahu summoned the minister to Jerusalem to meet with him. Following that meeting, Gallant's office announced that he would postpone his own press event.
Netanyahu did address the nation last night, before his trip to England, saying that his coalition is trying to "reset the proper balance of power between the branches of government."
He called for calming tensions between the groups, saying that "Opponents of the judicial reform are not 'traitors' and supporters are not 'fascists'. There are disagreements."
Promising to protect the "individual rights of all Israeli citizens," Netanyahu also vowed to continue with the process of the judicial reforms, however, "the best way to do so is through discussion and reaching the broadest possible compromise," he said.
Local media reports on Thursday said Gallant had threatened Netanyahu that "if unilateral legislation continues without broad agreement," he would resign from his position.
Israel Defense Forces Chief of Staff Herzi Halevi on Tuesday warned Netanyahu that the judicial reform crisis would "damage the competence" of the IDF to respond to threats.
This move was seen as a surrender to calls from the opposition, who on Monday said, "From now on, it is clear that there is no softening but an attempt at a hostile takeover of the judiciary. We expect Gallant to announce that he will vote against and resign if the bill to the Judicial Selection Committee is brought to a vote. Otherwise, the rift in the people's army will be his direct responsibility."
Former Israeli defense minister and member of the opposition, Benny Gantz, whose popularity has risen during the judicial reform crisis, announced that he was unwilling to meet for dialogue if the judicial selection bill is passed first.
"I announce that even if the legislation is stopped during the recess, we will not enter the room when the committee for the selection of judges is not on the table. There will be no discussion of agreements separately, when the selection of judges is political and unilateral," Gantz said in a party meeting Monday.
Netanyahu's Likud and coalition partners were quick to attack Gallant.
Public Diplomacy Minister Galit Distel Atbaryan, a Likud party member, posted on social media, "All Likud MKs who are planning to stop the legislation are invited to resign. Preferably today, even better right now."
Likud Knesset Member Boaz Bismuth said the party did not have a mandate "to stop the legislation."
The Jewish Power party released a statement saying, "Yoav Gallant removed himself from the right-wing camp."
They attacked Gallant for a lack of response to rockets launched from Gaza over the past two months, and for arresting settlers who attacked the town of Huwara following the killing of two brothers there at the end of last month.
Jewish Power Knesset Member Yitzhak Wasserlauf called Gallant a "Trojan horse" in the coalition who was trying to prevent the right from achieving its goals.
Despite the criticism of these coalition partners, the ultra-Orthodox Shas party and United Torah Judaism both released statements saying they would "support and decision" by Netanyahu. Both groups were clear that they supported judicial reforms, but said they would stand by Netanyahu's decision regardless.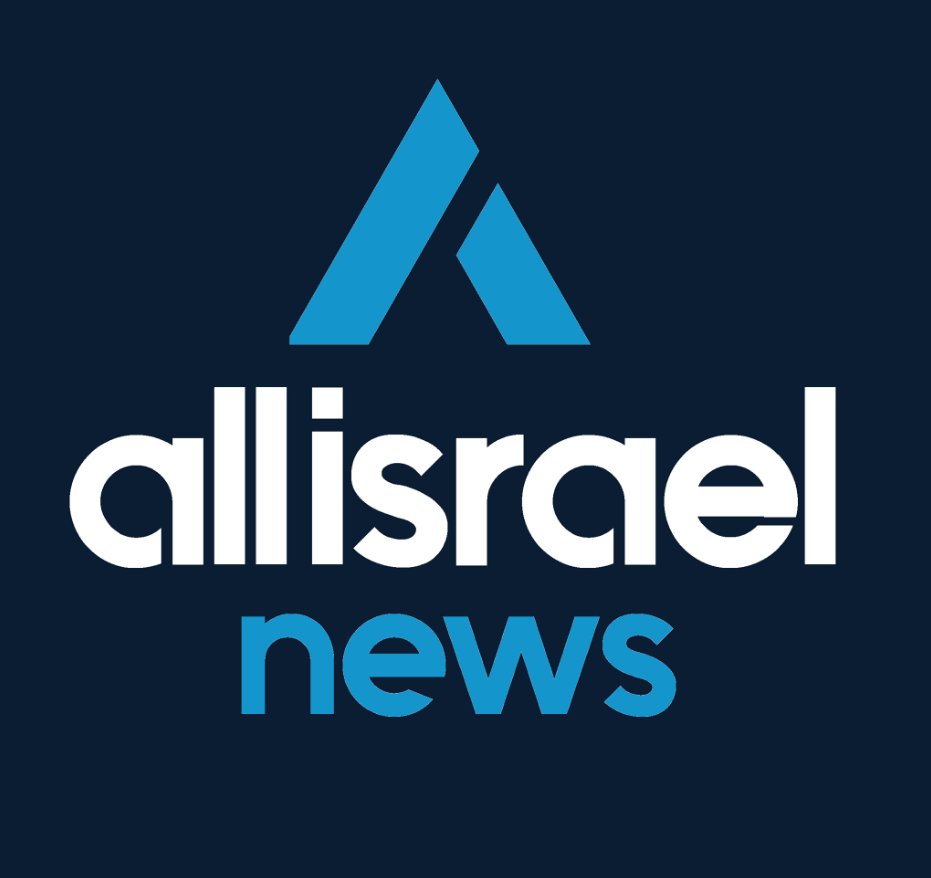 The All Israel News Staff is a team of journalists in Israel.
A message from All Israel News
Help us educate Christians on a daily basis about what is happening in Israel & the Middle East and why it matters.
For as little as $5, you can support ALL ISRAEL NEWS, a non-profit media organization that is supported by readers like you.
Donate to ALL ISRAEL NEWS
Current Top Stories
Comments