Brothers in Arms reservist group calls for mass refusal of reserve service
Decline in number of reservists reporting for duty already felt in IDF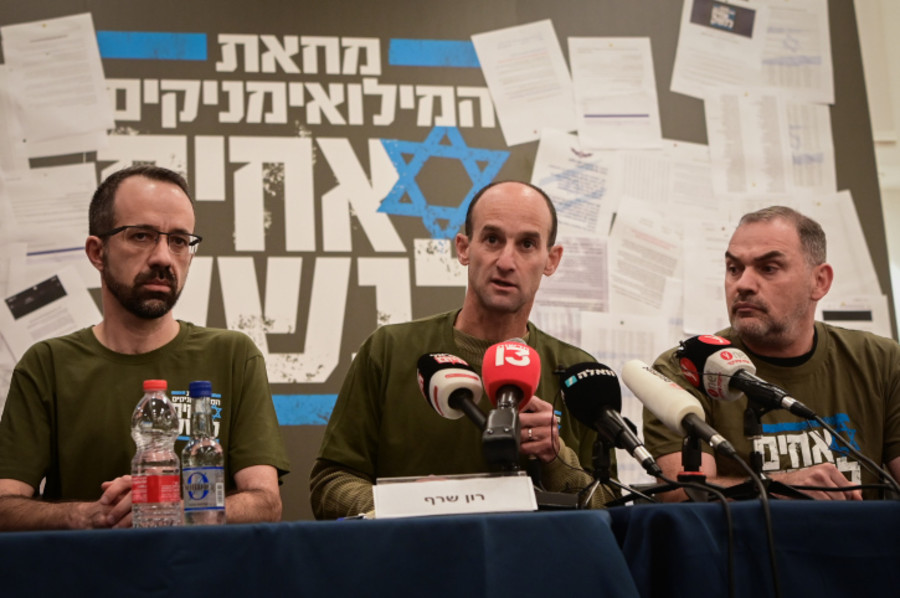 Members of the "Brothers in Arms" reservist hold a Press conference in Tel Aviv, March 21, 2023. Photo by Avshalom Sassoni/Flash90
The Brothers in Arms group of reservists protesting the judicial reforms announced on Thursday that tens of thousands of IDF reservists signed their public statement to the government, saying they will refuse to serve if the reforms go through.
Eyal Nave, a reservist an elite special reconnaissance unit of the Israel Defense Forces, is a leading activist in the group.
"The protest of the reservists is calling on anyone who volunteers for reserve duty to sign the letter of intent to drop reserve duty. Those who signed include pilots, intelligence officials, elite combat units, artillery units, tank units and others - Tens of thousands have signed!" Nava said.
Nave was especially critical of the judicial selection reform, affirming that reservists expressed concern that the reforms could open them up to prosecution by the International Criminal Court in the Hague. Israel has argued in the past that its own courts are independent and, therefore, able to investigate and prosecute incidents of wrongdoing by Israeli soldiers. However, if international courts were to perceive Israel's judiciary as no longer being independent, they could potentially agree to open up legal cases against Israeli soldiers. 
"People will take us to The Hague court [the ICC]. Without an independent court, The Hague can go after us," Nave said.
He also criticized the speed of the judicial reforms and the lack of dialogue, saying the leadership was threatening the country.
"Already 30% of reservists are not presenting themselves for reserve duty. Our society is falling apart into rival tribes. Stop. You have four years [to achieve the judicial reforms]. Sit with people who have different views from you," Nave added.
Nave also rejected criticism that reservists are endangering the country by refusing to serve.
"There is no actual war right now," he said. He said the reservists are ready to fight, "if Israel's existence was in danger." In that case, "we would come."
The reservists are ready "to always defend the country – but not to defend this government," Nava said in response to those who stated that the refusals threaten the foundation of Israel's existence,
Earlier this month, Netanyahu addressed reservists at a press conference held at an Israel Border Police base, where he said, Israel's existence has always rested upon "the deep understanding that, whatever the differences between us, we are always united against those who seek to harm us.".
Lt.-Col. Ron Sharf, another leading activist in the reservist protest movement, said, "so far we have stopped our people from doing this [refusing service], but the red line is fast approaching. Anyone who sees us should understand that we are doing this out of responsibility and great love for the country."
The IDF has already seen a drop in the number of reservists reporting for duty. Sources indicate that the rate of attendance is normally close to 90%, however, a battalion of the elite 551st Paratroopers Brigade, recently saw only 57% of reservists show up for training on the first day. Others in the IDF have reported only 50% of reservists showing up in several units.
Senior officials are reportedly very concerned.
Chief of Staff Lt.-Col. Herzi Halevi spoke with Prime Minister Benjamin Netanyahu on Wednesday and warned him that there is a real and critical concern for military fitness if the legislation of the judicial reform continues. Netanyahu had already slammed
Protest leaders have called on Israeli Defense Minister Yoav Gallant to intervene.
Gallant was expected to make a public statement on Thursday night, with many anticipating he would announce his opposition to continued legislation of the judicial reforms. However, after his meeting with Netanyahu shortly before he was scheduled to speak, he announced that he would delay making his statement.
In Netanyahu's speech on Thursday night, he promised to protect individual rights and to work to advance a broad compromise. However, he also said the judicial reforms would continue.
Not all reservists have joined the protest, though. Yesterday, a group of elite Golani reservists vowed to "continue to report first to the reserves as long as necessary – because the State of Israel and its security stand above the political debate."
Due to the sensitive nature of their service, those who signed the letter chose not to use their names but the group, numbering over 200, represents reservists who served from 1977 to 2022, from the First Lebanon War to Operation Guardian of the Walls.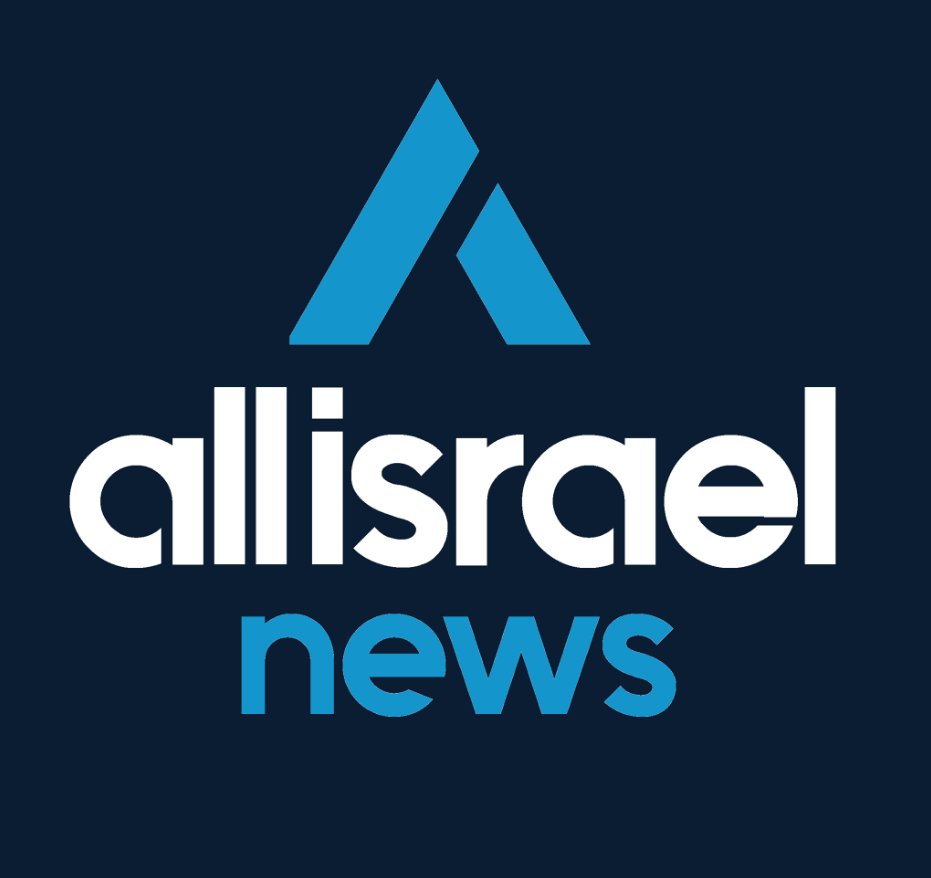 The All Israel News Staff is a team of journalists in Israel.
A message from All Israel News
Help us educate Christians on a daily basis about what is happening in Israel & the Middle East and why it matters.
For as little as $5, you can support ALL ISRAEL NEWS, a non-profit media organization that is supported by readers like you.
Donate to ALL ISRAEL NEWS
Current Top Stories
Comments