David Friedman says Evangelical community leaders saw real divine providence in his selection as US ambassador to Israel
Friedman reveals in a new memoir how he felt empowered by Evangelical Christian support and friendship during his tenure as U.S. envoy to Israel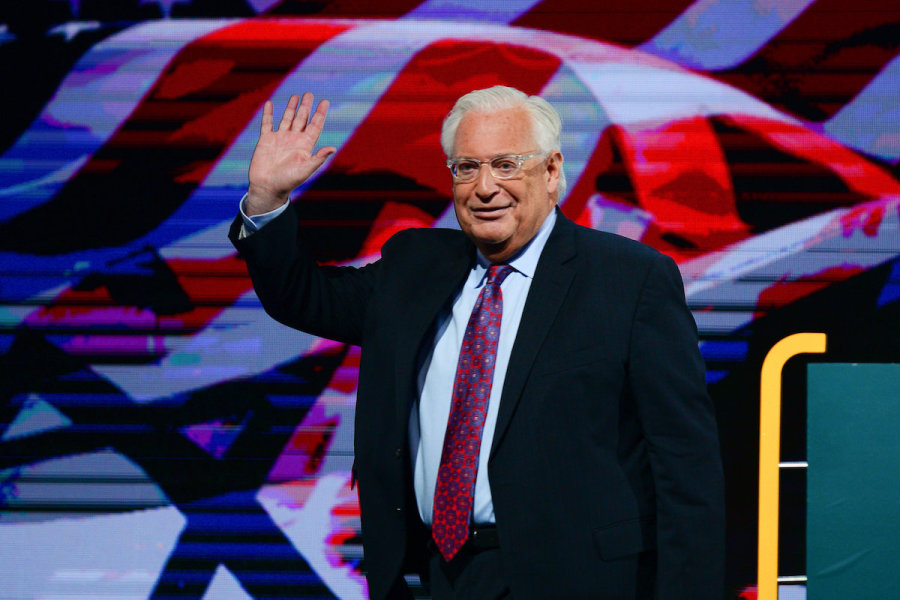 Then-U.S. Ambassador to Israel David Friedman speaks at the Jewish Federation's annual General Assembly in Tel Aviv, Oct. 24, 2018. (Photo: Tomer Neuberg/Flash90)
Former U.S. Ambassador to Israel David Friedman writes in a new book released this week that Evangelical community leaders became his "most enthusiastic" supporters from day one of his nomination to the role by President Trump. 
"They saw real divine providence in my selection," Friedman recalls. "On the day of my hearing before the Senate Foreign Relations Committee, a very large group called Christians United for Israel—led by Pastor John Hagee, who became a dear friend and supporter—took out a full-page ad in The Washington Post that read in large bold letters, confirm David Friedman!"
ALL ISRAEL NEWS reviewed Friedman's memoir and published an exclusive excerpt from the book as well.
Friedman has been a longtime confidant of Donald Trump before he was elected president in 2016. They have known each other for 20 years now. During the election campaign, Friedman advised Trump on Israel affairs.
"Donald's approach to Israel during the campaign had been inconsistent and at times confusing," Friedman writes. 
He describes how at one point of the campaign, Trump said he hoped to be "neutral" on the Israeli-Palestinian conflict. This created a massive opening for Hillary Clinton to respond that she would never be neutral with regard to an ally as important as Israel, Friedman recalls. 
"I immediately called Donald and he okayed my response: 'The Obama administration had been overly conciliatory to Israel's enemies. By saying he would be 'neutral,' Mr. Trump was promising to reverse those practices," Friedman writes. 
In his new memoir, titled "Sledgehammer: How Breaking with the Past Brought Peace to the Middle East," the former envoy reveals how his strong connection with the Evangelical community helped him serve the best interests of America and outline a policy of unprecedented support for the Jewish state.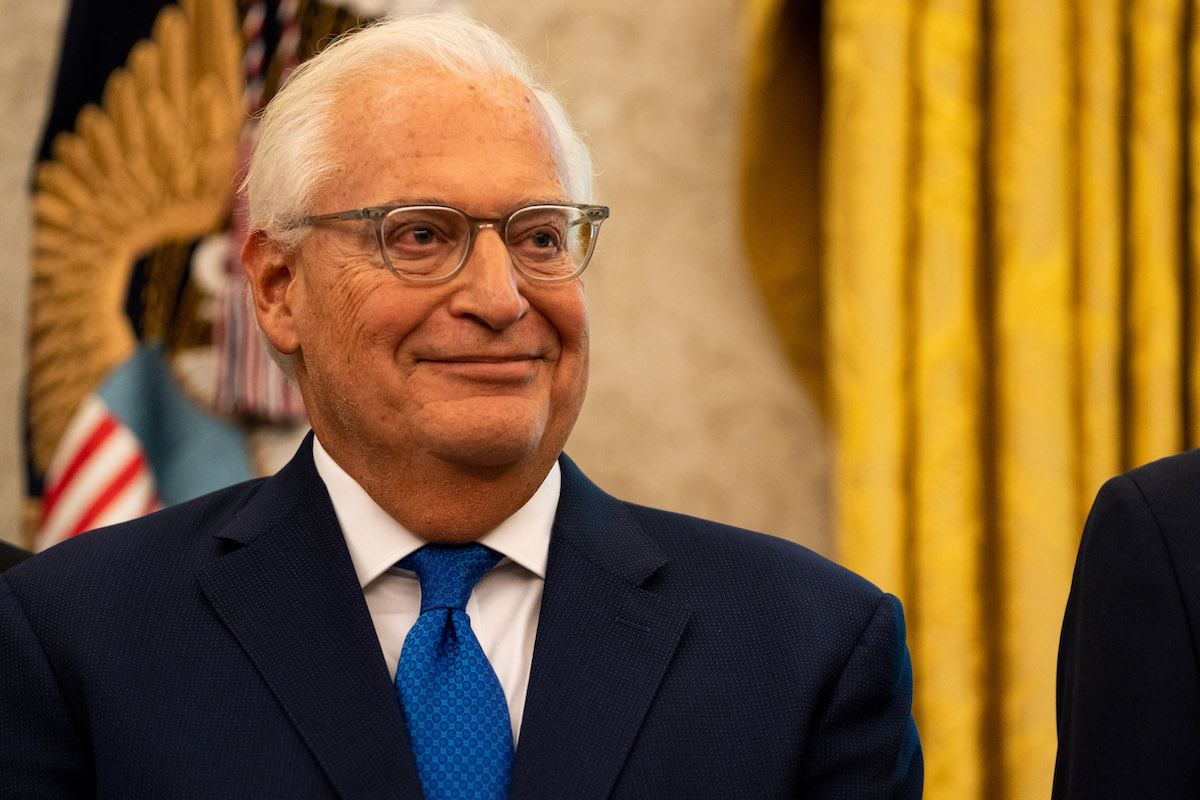 David Friedman, then-U.S. Ambassador to Israel, in the Oval Office after the announcement that Bahrain would normalize relations with Israel, Sept. 11, 2020. (Photo: Sipa/USA via Reuters)
"I was always prepared to advocate for the U.S.-Israel relationship as being decidedly in the best interests of America," Friedman writes. "But having a relationship with the leaders of some eighty million faithful who felt the same way was incredibly empowering. It gave me the confidence to know that what I felt was right morally was also right politically."
As an Orthodox Jew, Friedman notes that he shares the Evangelical view of loyalty to the sacred texts. He remembers how his first trip to Israel in 1971 at the age of 13 was transformational. "I saw a people swelling with pride in their Jewish nation, possessing a self-confidence and collective ambition unknown to the Jews of the Diaspora," Friedman recalls. 
In his ambassador role in Jerusalem, he discovered, manifesting such Jewish pride often drew challenges and scrutiny from the progressive left. 
"Organizations like J Street and Peace Now accused me not just of dual loyalty—almost a monthly occurrence—but of doing more to 'undermine loyal American Jews working in public service than anyone since Jonathan Pollard," Friedman writes.  
In August 2019, the former U.S. envoy said in a statement that he "supports and respects" Israel's decision to deny entry to Congresswomen Rashida Tlaib and Ilhan Omar over their BDS support. 
In response, Congressman Ted Lieu sent him the following message on Twitter that he subsequently deleted: "You are an American. Your allegiance should be to America, not a foreign power. You should be defending the right of Americans to travel to other countries. If you don't understand that then you need to resign."
Against such calls to investigate and fire him, the former ambassador found support from new acquaintances he made in the Evangelical community. "It was incredibly empowering to discover a very large community of faithful who shared my view that standing with Israel was a quintessential American value."
"As it relates to Israel, Evangelicals see their support as mandated in the Bible," Friedman explains. "The Christian Evangelical community embraced my unapologetic support for Israel as well as my appreciation for Israel's biblical heritage."
Friedman describes that he dedicated a lot of time getting to know Evangelicals better. He discovered that "Evangelical Christians are not any more monolithic than Jews. There are many streams and approaches."
"But what I found refreshing about the Evangelicals was their devotion to Scripture, to the word of God communicated through the Bible," he added. "And while I was on a completely different theological plane than them—I didn't accept Jesus as the son of God or the New Testament as the word of God—most Christian values derive from the Old Testament, where I found my religious home."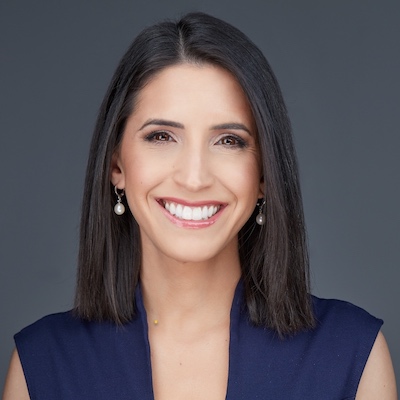 Tal Heinrich is a senior correspondent for both ALL ISRAEL NEWS and ALL ARAB NEWS. She is currently based in New York City. Tal also provides reports and analysis for Israeli Hebrew media Channel 14 News.
A message from All Israel News
Help us educate Christians on a daily basis about what is happening in Israel & the Middle East and why it matters.
For as little as $5, you can support ALL ISRAEL NEWS, a non-profit media organization that is supported by readers like you.
Donate to ALL ISRAEL NEWS
Current Top Stories
Comments