Could West Bank violence spread to Israel's mixed cities?
"The last two or three days have shown the potential of this conflict to spread to other places in and outside of the West Bank," said Michael Milstein
Police officers clash with Arab protesters in the mixed city of Ramla during a protest over tensions in Jerusalem, May 10, 2021. (Photo: Yossi Aloni/Flash90)
The current round of violence in the West Bank could spread to the Arab sector in Israel, including eastern Jerusalem and mixed cities like Lod and Ramle, experts said.
"Hamas is trying everything possible to instigate riots [against Israel], including of course in Jerusalem," a knowledgeable source in the government told ALL ISRAEL NEWS. "And we are starting to see it."
She said that Hamas very openly posts in Arabic that it is trying to instigate the Arab youth in east Jerusalem over the Temple Mount. She said the terror organization wants to take ownership over al-Aqsa Mosque, which is under Jordanian control, However, "at the moment, Jordan is too weak to stand up to Hamas' efforts."
Meanwhile, the Palestinian Authority is also too weak to take action to stop the spread of violence. The PA's power has disintegrated over the last several years, especially since 2018 when former President Donald Trump cut more than $200 million in U.S. aid to Palestinians.
Security analysts have told AIN in previous interviews that in several West Bank cities, including Jenin, Nablus and even Ramallah, Palestinian Islamic Jihad (PIJ) has become the dominant force.
"I do not think we are in the state of third intifada now," said Prof. Michael Milstein, head of the Palestinian Studies Forum at the Moshe Dayan Center for Middle Eastern and African Studies at Tel Aviv University. "Right now, the situation is quite limited to the northern parts of the West Bank and to all kinds of independent cells. But I think the last two or three days have shown the potential of this conflict to spread to other places in and outside of the West Bank."
This included a recent terror attack at the Shuafat checkpoint in east Jerusalem that left an 18-year-old soldier dead and a 30-year-old civilian security guard severely injured, as well as a shooting over Shabbat in the West Bank town of Beit El. 
"I think during this holiday, the last days of Sukkot, we are in a period of great examination. I think after this holiday, we will either see the tensions reduce or get higher," he said. "I am really afraid that any spark … will cause an inflammation in the Arab sector and, of course, affect the relationship between Jews and Arabs inside Israel."
ARABS ARE FRUSTRATED
There has been growing disillusionment and frustration among Arab Israelis, largely as a result of internal politics, but also because the society, which represents 21% of the population, has long felt neglected by the government. For the first time, an Arab party, Ra'am, joined the coalition. But the government fell after only a year, dashing Arab society's hope for change.
Polls show that only around 35% to 40% of Arabs are expected to turn out for the Nov. 1 election. While Ra'am is still likely to pass the electoral threshold, it remains to be seen if the other Arab parties, including Balad and the joint Hadash-Ta'al list will make it.
"If we will talk about a new Knesset with less Arab representation and less involvement in decision making, I think the alienation between the Arab sector and Jewish society and the state will grow," Milstein said. "I am afraid that a lot of tension and even clashes – violent clashes – will take place."
He said that the first thing any new government must do is promote a strategy regarding the Palestinian issue. 
"It is quite clear that all the paradigms of the past are no longer effective," Milstein said. 
Knesset Member Ruth Wasserman Lande, for example, presented a comprehensive program regarding internal security to Defense Minister Benny Gantz and former Chief of Staff Gadi Eisenkot, which included quite a large range of issues from increasing the number of Israeli police in Arab and mixed areas to strengthening the police force and adding more beds in Israeli prisons. However, the plan was never moved forward.
In addition, analysts have talked about the need for other social and economic efforts, especially in the Negev and Galilee. 
For now, Israel will need to stay on alert, the government source said.
"The transition period between elections and forming a government is heaven for criminals," she told AIN. "The sooner we pass this stage and a stable government is formed the better it is."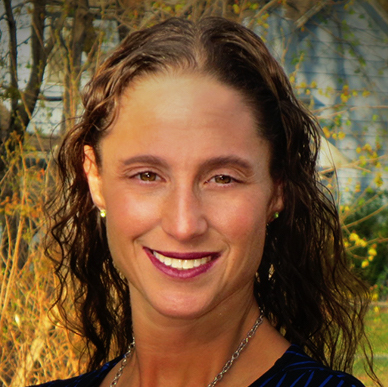 Maayan Hoffman is a veteran American-Israeli journalist and strategic communications consultant. She is Deputy CEO - Strategy & Innovation for the Jerusalem Post, where she also served as news editor, head of strategy and senior health analyst.
Popular Articles
A message from All Israel News
Help us educate Christians on a daily basis about what is happening in Israel & the Middle East and why it matters.
For as little as $5, you can support ALL ISRAEL NEWS, a non-profit media organization that is supported by readers like you.
Donate to ALL ISRAEL NEWS
Latest Stories
Comments