Controversial Jerusalem flag march will test new Israeli government
Hamas warned that the scheduled flag march by ultranationalist Jews in Jerusalem could ignite a new Gaza war and even a regional conflict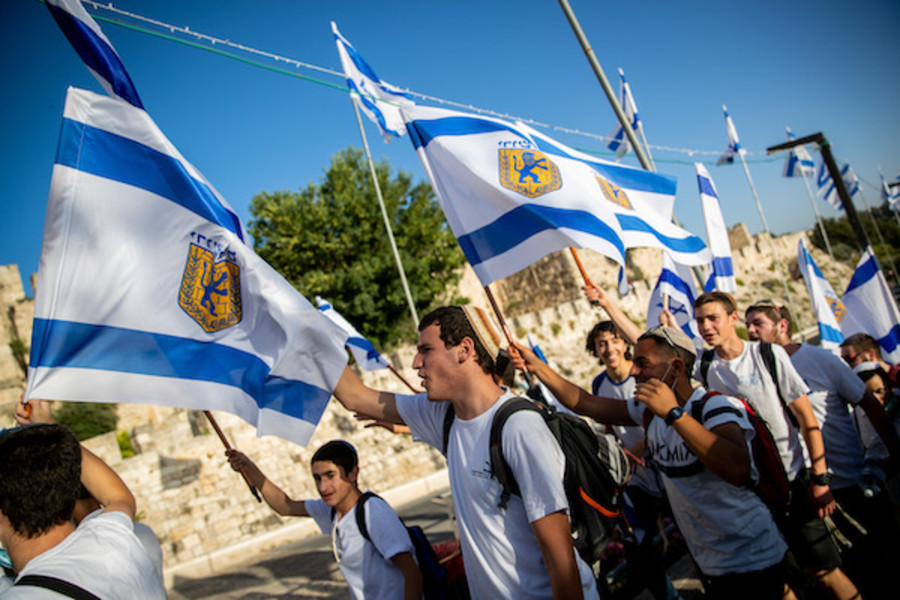 Young Jewish men celebrate Jerusalem day around the Old City walls of Jerusalem, May 21, 2020, Jerusalem Day celebrations mark the 53rd anniversary of its capture of Arab east Jerusalem in the Six Day War of 1967. Photo by Yonatan Sindel/Flash90
Tuesday's controversial flag march by nationalist Jews in Jerusalem will be the first serious challenge for Israel's new government led by Prime Minister Naftali Bennett.
In the highly combustible Middle East where anything can happen, the Israel Defense Forces is preparing for a potential new escalation of violence including a resumed conflict with Gaza's ruling Islamist terrorist organization Hamas. What is Jerusalem´s Flag Parade? Why is it controversial and how is it going to test the new Israeli government?
On Monday, Hamas warned that the scheduled flag march by ultranationalist Jews in Jerusalem could ignite a new Gaza war and even a regional conflict. Palestinians have already launched several incendiary balloons into Israel from Gaza causing fires in the area near the border.
"The flags march is like an explosive that will cause a new campaign to protect Jerusalem and the Al-Aqsa Mosque to ignite," Hamas spokesperson Abd al-Latif Qanou declared with a reference to last month's 11-day long war between Hamas and Israel. Hamas also urged Palestinian Arabs in the West Bank and Jerusalem to declare a "Day of Rage" in protest against the flag march.
However, the new Israeli Minister of Public Security Omer Bar-Lev said the controversial march would proceed as scheduled.
"I got the impression that the police are well-prepared, and a great effort is being made to preserve the delicate fabric of life and public security," Bar-Lev said.
The Flag Parade was originally scheduled to take place on May 10 on the annual Jerusalem Day but was cancelled due to Hamas' rocket fire against Israel and the ensuing 11-day conflict.
Jerusalem Day is an annual Israeli national holiday that marks the unification of Jerusalem under Israeli control following Israel's victory in the Six-Day War in 1967. Its significance from a religious Jewish perspective is that the Jewish people once again gained access to the sacred Western Wall in Jerusalem's Old City. During the Jordanian occupation of Jerusalem's Old City from 1948-1967, Jews were denied access to the Western Wall and other sacred Jewish sites.
Consequently, the Jerusalem Parade has become an annual event that attracts nationalist religious Jews in particular. The controversy of this year's flag parade is connected to the recent conflict between Jews and Muslim Arabs in the Old City and over contested real estate in the East Jerusalem neighborhood of Sheikh Jarrah. Given recent political and religious tensions in Jerusalem, this year's parade is more about symbolism than content, and ultimately who is in charge of Jerusalem's Old City.
Tuesday's Jewish flag march is scheduled to start at Hanevi'im Street and proceed through Sultan Suliman Street and eventually culminate in group dancing with Israeli flags at the politically volatile Damascus Gate outside Jerusalem's Old City. The Jewish participants will then march through Jaffa Gate towards the Western Wall. While some of them will pass through the Jewish Quarter, others are expected to proceed through the Muslim Quarter, which could easily spark new violence.
Given the tension and both sides' unwillingness to come across as "weak", the combustible situation could easily ignite a new wave of violence that could spread across the region and include a new Gaza war with Hamas.
The controversial flag march that was recently approved by former Prime Minister Benjamin Netanyahu will constitute the first serious challenge for the new Bennett-led Israeli government that was sworn in on Sunday. Prime Minister Naftali Bennett's main challenge stems from the fact that he leads a fragile and extremely diverse political coalition consisting of left-wing, centrist and right-wing parties. In addition, the new government also includes the controversial Islamist Ra'am party led by the Israeli Arab leader Mansour Abbas.
While Abbas has signaled that he prefers focusing on domestic Arab-Israeli issues, he is also a devout Muslim who criticized Israel's handling of last month's violence in Jerusalem and in Gaza. If the scheduled flag parade ignites a wider conflict, Abbas will be under intense political pressure to respond by creating some daylight between his Islamist party and the State of Israel.
Since the fragile Bennett government is supported by the minimum majority of only 61 Knesset seats, it would be enough for one or two political defections from Abbas' party or a left-wing party to potentially bring down Israel's fresh government. In order to keep his coalition intact, Bennett needs to strike the right balance between his religious right-wing power base and his left-wing and Islamist coalition partners.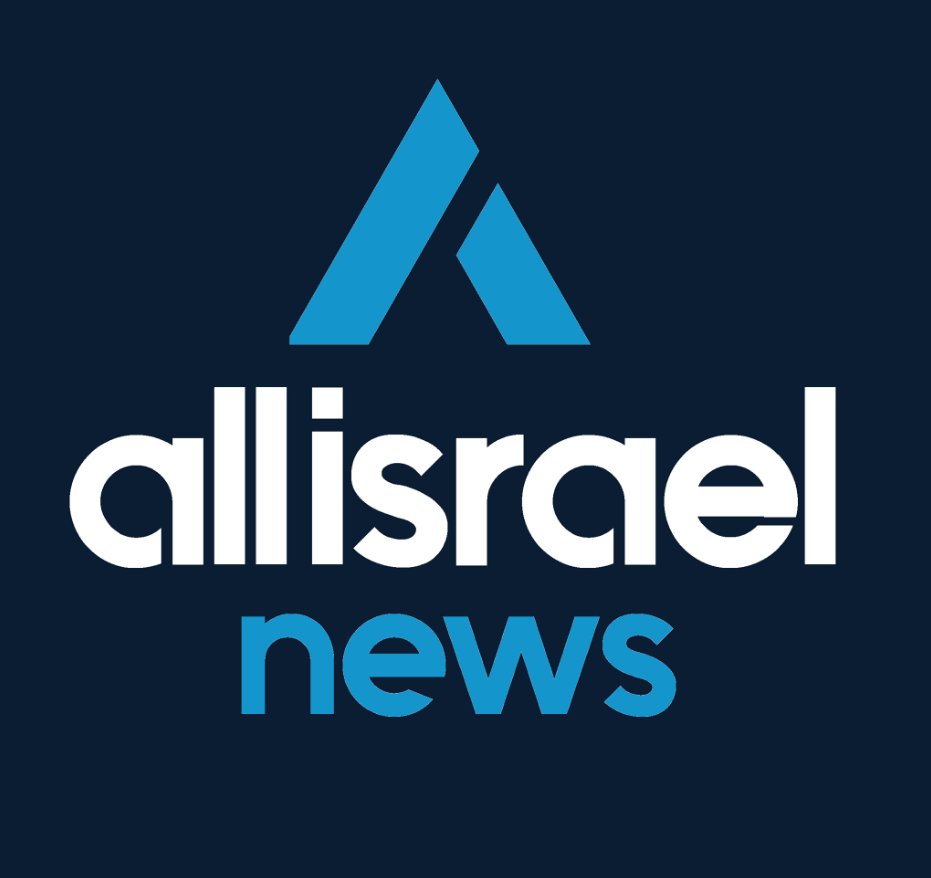 The All Israel News Staff is a team of journalists in Israel.
A message from All Israel News
Help us educate Christians on a daily basis about what is happening in Israel & the Middle East and why it matters.
For as little as $5, you can support ALL ISRAEL NEWS, a non-profit media organization that is supported by readers like you.
Donate to ALL ISRAEL NEWS
Current Top Stories
Comments