CIVIL WAR? Most Israelis expect violence – some, civil war – over judicial reform
As Knesset barrels toward a vote on proposed judicial overhaul next week, new poll shows
Israeli students and teachers protest against the current government's planned reforms, in Tel Aviv, Feb. 5, 2022. (Photo: Tomer Neuberg/Flash90)
Will the debate currently roiling the nation of Israel over the new government's proposed judicial reforms deteriorate into violence between citizens?
A majority of Israelis seem to think so, according to a poll released on Tuesday, which also showed that more than one out of every three citizens, 35%, believe the discord could end in civil war.
Only 31% believe that there is a "low to non-existent" chance of violence.
According to the poll, commissioned by the Jewish People Policy Institute (JPPI), 60% of Israelis believe judicial reform struggle will deteriorate into violence and some 35% actually fear civil war.

"These numbers appear unrealistic at first glance but, in fact, as we double and triple checked, we found that Israelis don't think the possibility of some sort of violent conflict is just political rhetoric or media spin; it's a real concern," JPPI President Yedidia Stern said.
The results are a "flashing red light that Israeli politicians must heed" because "our nation depends on it."
In response to the intensifying debate over the judicial system overhaul and escalating rhetoric, JPPI started a campaign: "No to coercion and violence; Yes to dialogue," which has been emblazoned on billboards and on social media.
Dialogue, however, has been elusive. Both Israeli President Isaac Herzog and Supreme Court President Esther Hayut have called for a freeze on the new legislation in order to negotiate and come to a compromise. Prime Minister Benjamin Netanyahu's government, however, has forged ahead with the legislation, which could come to a vote as early as Monday.
According to the JPPI press release, the concern over violence "exists in all camps, at similar levels, regardless of political outlook, age, or religiosity level."
"Only 31% of Israelis, less than a third, think that the chance of such an outcome is low or non-existent," the JPPI said. "In addition, according to the survey, which was carried out by Smith Research, 35% of Israelis – one in three – fear civil war."
At issue is not necessarily the need for change, but the "revolutionary change" proposed by Israeli Justice Minister Yariv Levin. Some 41% of the nation supports judicial reform while 44% oppose it, according to the poll while 16% oppose any change and 22% of respondents support every change proposed in the reform package. 
The survey also shows that 50% of Israelis would like to see dialogue on the reform before it is enacted, including 42% of those who voted for the coalition parties, and 56% of those who voted for the opposition parties.
"There is clear, broad public support for compromise and dialogue among those who support the reform and those who oppose it. There is a huge silent majority of Israelis who fear a civil war and want their elected officials to enter into a negotiation process. These survey results are a flashing red light that Israeli politicians must heed.  Our nation depends on it," said Stern.

The legislation would change the composition of the judicial selection committee: A majority of the members on the judicial selection committee would be from the governing coalition. This – along with a proposal to give the government the ability to override Supreme Court rulings with a simple majority – have raised fears that this would give disproportionate power to the executive branch while weakening the court.
Critics also fear the changes to the judicial system will trickle down to harm the economy, eventually causing a downgrade in Israel's credit rating and hampering the ability to do business with the Jewish nation. Hundreds of economists and business owners have joined the protests against the dramatic legal restructuring.
The poll has a margin of error of 4% and was conducted among a representative sample of 600 Israeli Jewish adults on Jan. 30-31.
 
JPPI is an independent center of thought and planning for shaping strategy and action-oriented policy for the Jewish people, in Israel and the diaspora.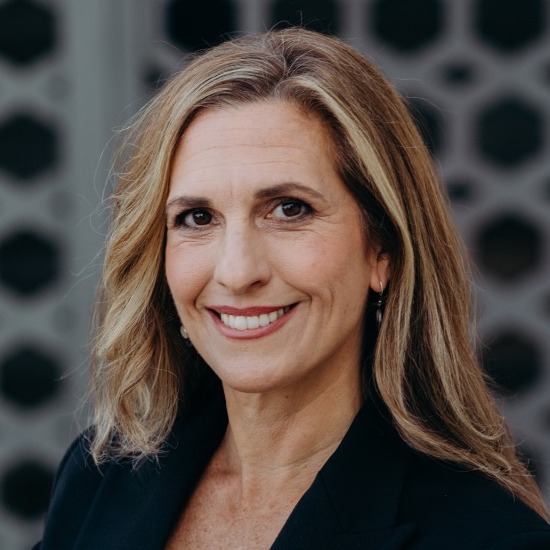 Nicole Jansezian was the news editor and senior correspondent for ALL ISRAEL NEWS.
Popular Articles
A message from All Israel News
Help us educate Christians on a daily basis about what is happening in Israel & the Middle East and why it matters.
For as little as $5, you can support ALL ISRAEL NEWS, a non-profit media organization that is supported by readers like you.
Donate to ALL ISRAEL NEWS
Latest Stories
Comments