VIDEO: Christians must 'wage war' against anti-Israel bias, Rosenberg tells Christian Media Summit
After Netanyahu, Rivlin speak, Joel C. Rosenberg tells global broadcast this is why he founded ALL ISRAEL NEWS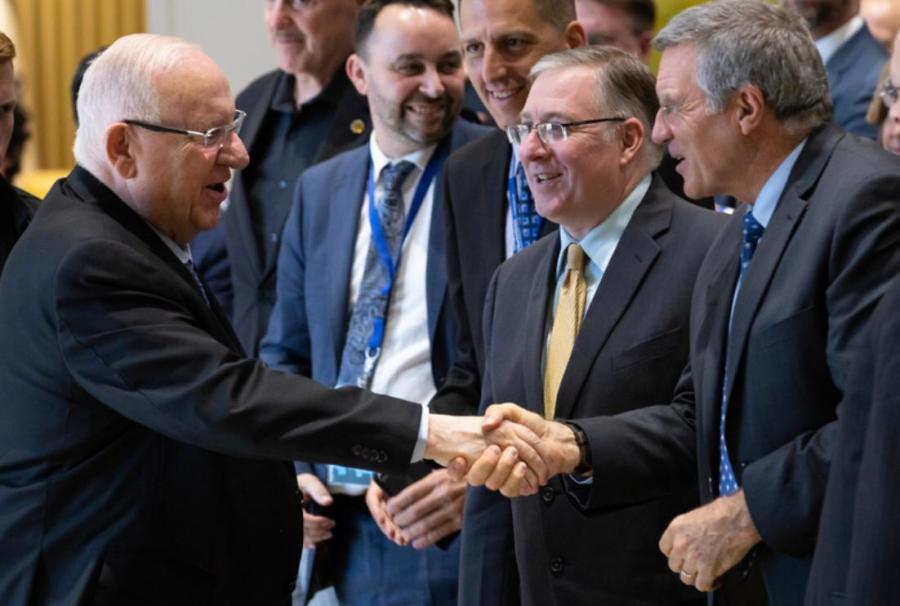 Israeli President Reuven Rivlin greets Joel C. Rosenberg and CBN News bureau chief Chris Mitchell at the 2019 Christian Media Summit. (Photo: GPO)
JERUSALEM — Too many in the media are waging war against Israel and the Jewish people and Christians must combat it with truth.
That was the case that Joel C. Rosenberg, editor-in-chief of All Israel News and All Arab News, made during a panel discussion at Israel's 4th annual Christian Media Summit on Sunday night.
"I am concerned, certainly as an Israeli, but also as an Evangelical from a Jewish background, that there is so much media bias," Rosenberg said. "Some of it is soft bias — reporters or editors who just don't understand or are not interested in certain things that we care about as Evangelicals."
"Then there's hard bias, where they're actually working against you," he continued. "And then there's Al Jazeera, Turkish media, Iranian media, where they are actually at war with you."
"I can't let this battle go unengaged," Rosenberg said.
This is why, he said, he started up two new websites: All Israel News and All Arab News.
"We want to go to war to counter all these types of media biases, particularly from the lens or the perspective of the Evangelical Christian community," Rosenberg said. "This is a war. And you can't just play defense, you have to play offense, you have to engage your own communities."
Rosenberg also views this as an opportunity for Christian and Jewish media to work together.
"We need allies," he said. "We need to be encouraging and strengthening one another because you can't wage the war alone."
In the past, Rosenberg said, Israel didn't fare well fighting alone, when the Christian world was "dormant."
"A lot of what we are trying to do is to flip the tables and do it differently."
The panel at the 2020 Christian Media Summit (Photo: GPO)
Part of the strategy for these two news sites is to work synergistically with other media outlets who are reporting truthfully and link to their articles.
Best known as an author of novels — fictional political thrillers — Rosenberg said that he sees his news sites as "an opportunity not to compete, but to work together" with other reliable reporters that are reporting fairly and truthfully from Israel, including CBN Middle East Bureau Chief Chris Mitchell, who moderated the panel.
"The Christian Broadcasting Network is leading the league in figuring out how to drive good solid reporting to the Christian community worldwide," Rosenberg said, especially in terms of Christian TV. "There is good journalism out there. We just need to drive it deeper into the Christian communities worldwide."
He also praised the work of The Jerusalem Post, which he believes is one of the Israeli newspapers that is providing solid, credible coverage of events in the country and the region.
But Rosenberg argued that Evangelicals have a lot of work to do to become far more competitive and influential in the digital and social media space, since these are some of the most intense battlegrounds these days in terms of anti-Semitic and anti-Israel attacks.
Rosenberg hopes that All Israel News and All Arab News can make a major difference in these arenas.
The panel, which was broadcast from the Friends of Zion museum's new high-tech media center, dealt with another type of war as well: COVID-19.
Jerusalem Post news editor Maayan Jaffe-Hoffman has been covering the virus in depth since it appeared in Israel in March.
Prime Minister Benjamin Netanyahu at the 2020 Christian Media Summit (Photo: GPO)
"In the first wave of the pandemic, Israel was incredibly successful," she said. "We shut down fast, we closed our airport, we put people into isolation and we kept the number of people infected with the disease down and the number of people who died down. So we really looked like an amazing success story."
Then things got out of control and, worse, Hoffman said: "Politics took precedence over the pandemic."
The government allowed a quick opening of certain segments of society and yet did not implement the "traffic light program," which would have required "red" cities to shut down, Hoffman said.
"When we needed to lock down the red zones we didn't," Hoffman said, and Israel became "the first country in the world to have a second lockdown."
"I'm an extreme Zionist and very pro-Israel, but I have to say I'm very concerned with how the government is handling this pandemic," she said, noting that very morning, ultra-Orthodox went back to school against the rules and with very little enforcement.
Rosenberg echoed Hoffman's concern and said Israel has been "losing this war."
"More Israelis have died from COVID than from all the wars and terror attacks in the last 20 years," Rosenberg said.
Some 2,200 Israelis have died from the coronavirus, he noted, while some 1,441 died from war and terrorism since the year 2000.
"That's a stunning number," he said.
"The first lockdown was like a national emergency — people treated it like a war," Rosenberg observed. "The government says, 'Do this,' and they handled it, really beautifully."
"And I will add, the government also got swept up in the annexation debate and got themselves focused on an entirely different issue which was not helpful combined with all the other issues of new cabinet members etc.," Rosenberg added.
"Christians from all over the world want to come and visit," he said. "We need to open up our country again. It's sad to see it closed — it's like a ghost town."
The panel also touched on the recent signing of the historic Abraham Accords — the full diplomatic relations between Israel and the United Arab Emirates and Bahrain.
Rosenberg was at the White House for the signing which he described as an "incredibly emotional" experience.
Rosenberg said that in his meetings with Arab leaders around the world he has expressed that, biblically, Christians are called to pray for the peace of Jerusalem and to love their neighbors, which includes the Palestinians.
The 2020 Christian Media Summit (Photo: GPO)
"We want peace with the Palestinians, we are just not sure how," he said.
Amir Aviv, a retired brigadier general and security expert, said that while these agreements would be very beneficial for Israel, "especially because now there is a real interest between us and the Sunni-Arab world and its dealing with the Iranian threat."
However, he expressed caution.
"I'm realistic. We have signed peace agreements with the Iranians [before the Islamic Revolution] and the Turks and it didn't turn out so well," he said. "I'm happy about these peace agreements, but I want to say to the Israeli government, these peace agreements are important, but not if we don't apply sovereignty. Our interests are more important. We have to make sure this peace agreement is not instead of fulfilling the most important interests of the Israeli people."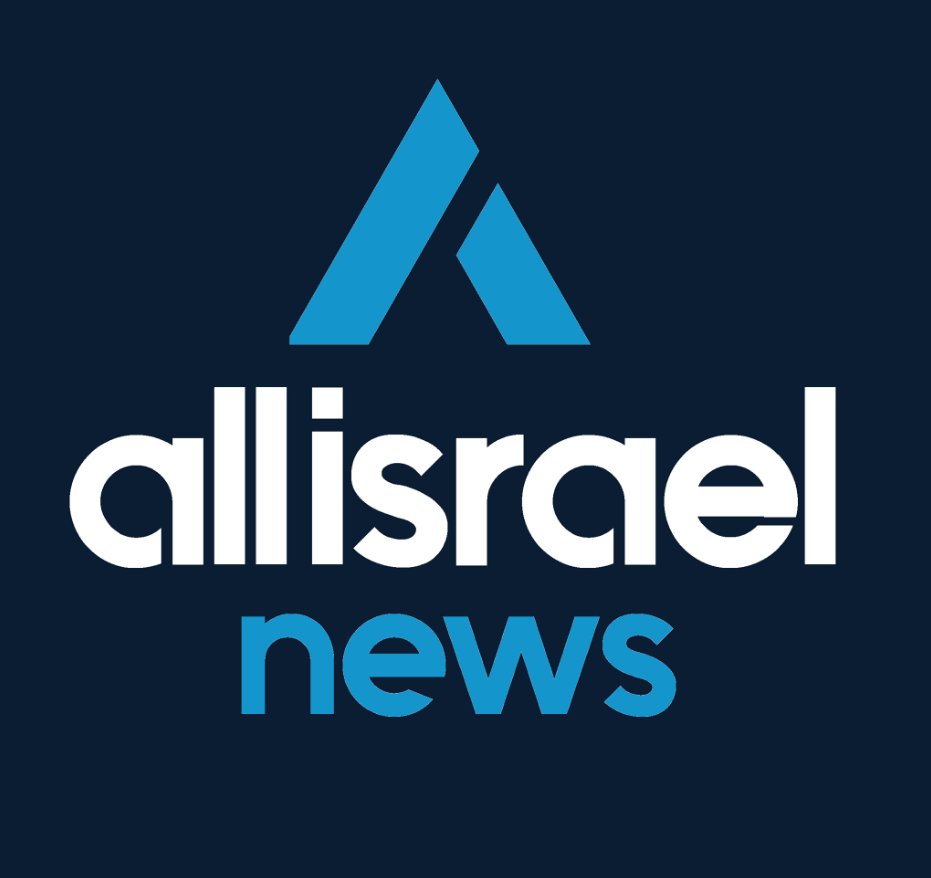 The All Israel News Staff is a team of journalists in Israel.
A message from All Israel News
Help us educate Christians on a daily basis about what is happening in Israel & the Middle East and why it matters.
For as little as $5, you can support ALL ISRAEL NEWS, a non-profit media organization that is supported by readers like you.
Donate to ALL ISRAEL NEWS
Current Top Stories
Comments