China is operating illegal police stations in other countries – including in Israel
Stations part of widespread Chinese effort to "persuade" citizens suspected of having committed "criminal" acts to return to China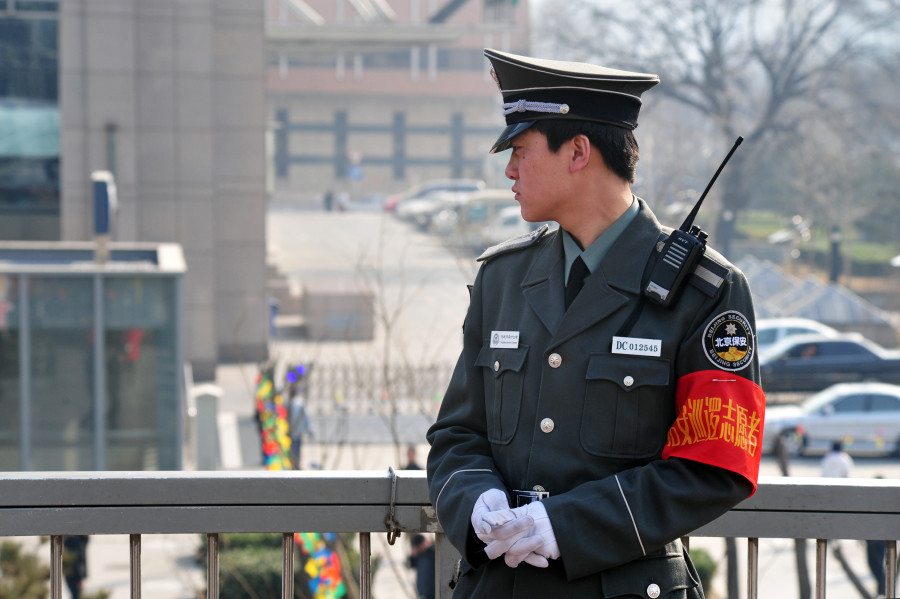 Illustrative - Chinese police man guarding in Beijing, China. (Photo: Shutterstock)
China has more than 100 illegal police stations in at least 53 countries around the world, including in Israel, according to a new report by the Spain-based human rights NGO Safeguard Defenders. 
Other countries where China is operating illegal police stations include the United States, Canada, Spain, Italy, France, the Netherlands, the United Kingdom, Hungary, Portugal, the Czech Republic, Brazil, Argentina and Nigeria. 
The new report is a follow-up to Safeguard Defenders' first report on the issue in September, which revealed that China was operating at least 54 illegal police stations across the globe. The new report reveals that several of those police stations are run with the help of some of the host nations.
The police stations are part of a widespread Chinese effort to "persuade" citizens suspected by the Chinese regime of having committed "criminal" acts to return to China. The campaign seeks to capture suspects of everything from telecommunications fraud to political "crimes" – in the eyes of the Chinese Communist regime – such as political dissent. 
China tries persuading expats to return to China by threatening both them and their families that remain in China.
"Official guidelines explicitly outline the different tools made available to 'persuade' the targets to voluntarily return to China to face charges," Safeguard Defenders wrote in September. "These include targeting the purported suspects' children in China, denying them the right to education, as well as targeting family members and relatives in a similar fashion. In short, a full-on 'guilt by association' punishment to 'encourage' suspects to return from abroad."
This practice is not new. In 2020, FBI Director Christopher Wray told the public about a case in which a representative of China's government sought out a Chinese citizen living in the United States and told him that he could choose between returning to China or committing suicide.  
Last month, Wray said he found it shocking that China had established police stations in the U.S. – they are located in Los Angeles and New York, according to Safeguard Defenders – and that the FBI was investigating the matter.  
"We are aware of the existence of these stations. To me, it is outrageous to think that the Chinese police would attempt to set up shop, you know, in New York, let's say, without proper coordination. It violates sovereignty and circumvents standard judicial and law enforcement cooperation processes," Wray said.
Wray added that the FBI was "looking into the legal parameters" and had opened cases related to Chinese government harassment, stalking, monitoring and blackmailing Chinese in the U.S. who are critical of China's President Xi Jinping.
"It's a real problem and something that we're talking with our foreign partners about, as well; because we're not the only country where this has occurred," Wray said.
According to China's Ministry of Public Security, more than 200,000 Chinese suspects have been "persuaded" to return to China, ostensibly because of "telecom fraud."
"The number of cross-border telecom fraud cases targeting Chinese residents has been significantly decreased in China, with 230,000 telecom fraud suspects being educated and persuaded to return to China from overseas to confess crimes from April 2021 to July 2022," the Ministry stated in August.
China, however, denies it is running any illegal police operations overseas, claiming these are simply administrative offices helping expats with issues like renewing their driving licenses. 
"We hope that relevant parties stop hyping it up to create tensions. Using this as a pretext to smear China is unacceptable," its Ministry of Foreign Affairs told CNN in November. 
According to Safeguard Defenders, the police stations are used to go after dissenters.
"One of the aims of these campaigns – obviously, as it is to crack down on dissent – is to silence people," Laura Harth, a Safeguard Defenders campaign director, said in October. "So, people are afraid. People that are being targeted, that have family members back in China, are afraid to speak out."
China is operating one illegal police station in Israel, according to Safeguard Defenders' new report; but its exact location is unknown. 
According to The Jerusalem Post, Israel's Foreign Ministry declined to comment on whether the Chinese police station was set up with the consent or cooperation of the State of Israel. 
It seems clear, however, that the illegal police station in Israel has been there since at least April 2020, as Safeguard Defenders' report cites "the first annual work meeting" between the Nantong Police and overseas police stations, in which "Xu Weisong from the Israeli workstation" participated.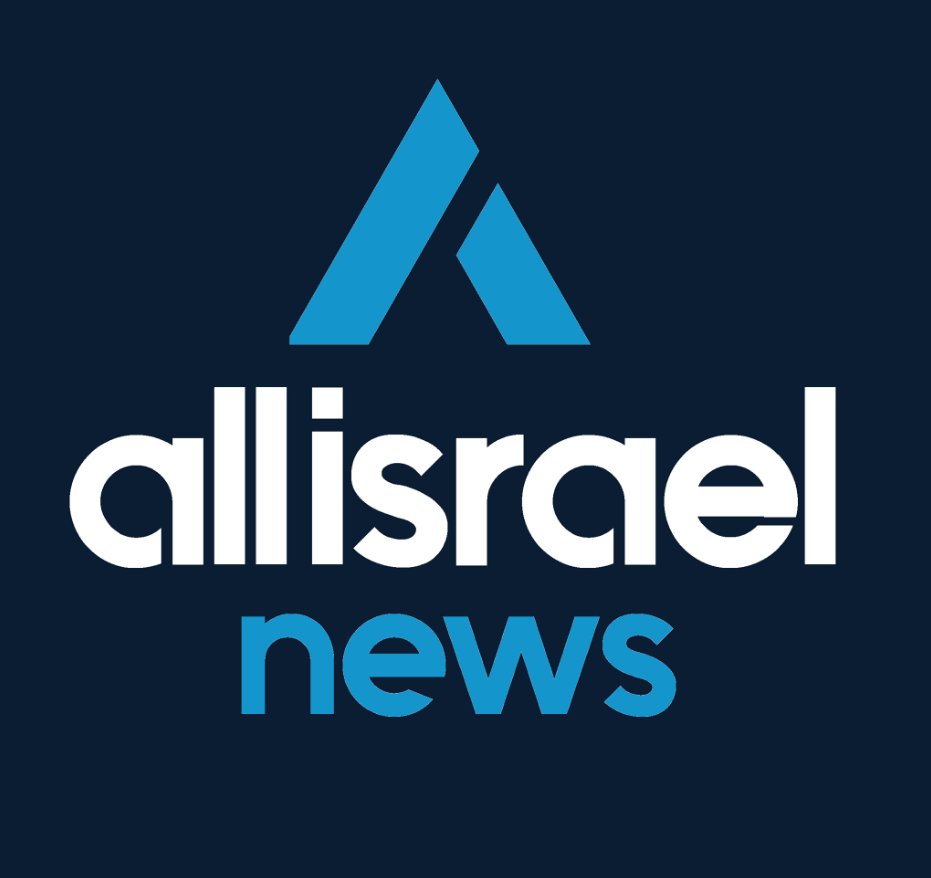 The All Israel News Staff is a team of journalists in Israel.
A message from All Israel News
Help us educate Christians on a daily basis about what is happening in Israel & the Middle East and why it matters.
For as little as $5, you can support ALL ISRAEL NEWS, a non-profit media organization that is supported by readers like you.
Donate to ALL ISRAEL NEWS
Current Top Stories
Comments