Biden administration issues harshest rebuke of Israel to date over Israeli housing plans in West Bank
Marking departure from Trump-era relations with Israel, State Dept says it "strongly" opposes settlement expansion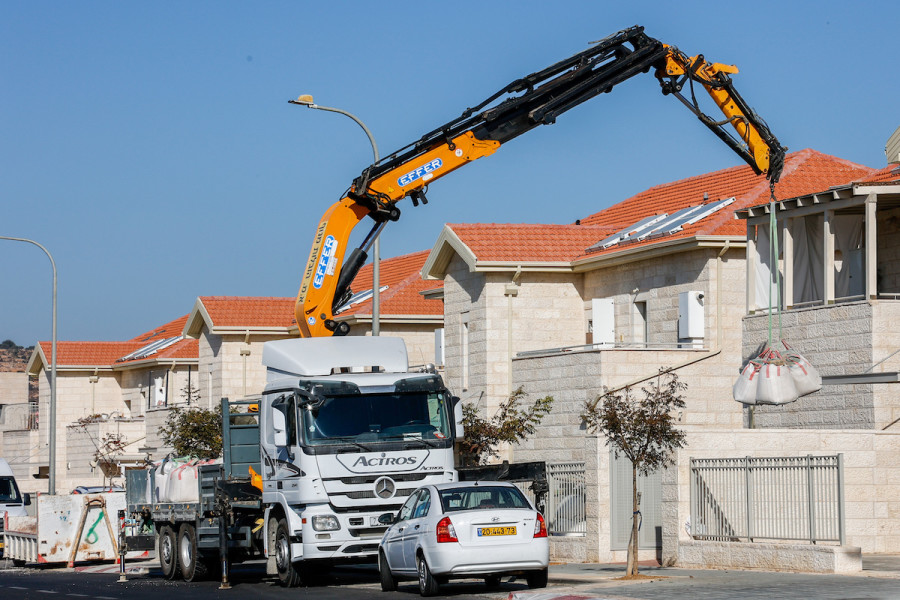 Illustrative - Construction of new housing in the settlement of Efrat in the West Bank, October 25, 2021. (Photo: Gershon Elinson/Flash90)
In its clearest signal yet of a departure from Trump-era relations with the Jewish state, the Biden administration strongly criticized Israel's plan to build some 3,000 more homes in the settlements.
"We are deeply concerned about the Israeli government's plan to advance thousands of settlement units on Wednesday, many of them deep in the West Bank," State Department spokesman Ned Price said. "We strongly oppose the expansion of settlements, which is completely inconsistent with efforts to lower tensions and restore calm. And it damages the prospects for a two-state solution."
Price added that the administration views plans "for the retroactive legalization of illegal outposts as unacceptable" and would discuss these issues directly with Israeli officials.
This was the first time Israel has proposed new Jewish housing in the settlements since President Joe Biden took office and the harshest language used by U.S. officials against Israel.
Israeli announced on Sunday its plans to expand Jewish communities in the West Bank, immediately drawing the ire of Palestinians and pro-Palestinian groups.
Palestinian Prime Minister Mohammed Shtayyeh called for global condemnation of Israeli "aggression." The United Nations said, "all settlements are illegal under international law." Even Jordan blasted Israel's decision with Foreign Ministry Spokesman Haitham Abu Al-Ful calling a "confiscation" of Palestinian land "illegitimate."
HOW IS THIS RESPONSE DIFFERENT FROM THE TRUMP ERA?
The administration hinges peace between Israelis and Palestinians on building new Jewish homes in the West Bank, which is land that Palestinians claim as part of their future state, and views unilateral decisions as complicating efforts to reach a two-state solution.
Under former President Donald Trump, the administration announced a reversal of U.S. policy saying it does not view Israeli settlements in the West Bank as illegal. Israel frequently got a green light for settlement activity during Trump's four years as president and enjoyed warm relations with America. The Trump-era represented a marked U-turn from former U.S. President Barack Obama's administration who had acrimonious relations with then-Prime Minister Benjamin Netanyahu.
Biden was vice president at the time, and though he is considered highly pro-Israel, his administration and his State Department reflects Obama's positions from issues such as Israeli settlements to the Iranian nuclear deal.
A big part of the American policy under Trump was forged by then-U.S. Secretary of State Mike Pompeo, who broke with long-standing State Department protocol by visiting Jewish settlements including Psagot, where the local winery named one of its wines after the U.S. official.
"We built peace for the region with Arab partners," Pompeo wrote on social media Tuesday, referring to the Abraham Accords. "Do not take us backwards by traveling with terrorists who pay their own to kill people in Israel. Bad for U.S. security – both home and abroad."
In Jerusalem earlier this month, Pompeo – who is an Evangelical Christian – said that "the lie of occupation provides Israel's enemies a means to explain away all types of aggression and violence as merely resistance to the occupation."
"It is clear then that promoting the common misrepresentation of the Jewish state of Israel as an occupier in the land of Israel has become the primary anti-Semitic canard of the present generation," Pompeo said at The Jerusalem Post Conference.
Trump's presidency provided a veritable cornucopia of pro-Israel decisions which began long before the Abraham Accords. In May 2017, Trump became the first sitting U.S. president to visit the Western Wall. Later that year, he officially recognized Jerusalem as the capital of Israel and moved the embassy there in 2018.
He canceled more than $200 million in aid for the Palestinians, ended funding for the United Nations relief agency for Palestinian refugees, declared Israeli sovereignty over the Golan Heights and said the U.S no longer regards Israeli settlements in the West Bank as illegal.
During Pompeo's last official visit to Israel just a month before Biden's inauguration, he announced another series of decisions that cemented the pro-Israel legacy of the Trump administration. From more sanctions on Iran and defunding organizations involved in the Boycott Divestment Sanctions movement, he also visited an Israeli settlement in the West Bank and then the Golan Heights becoming the most senior American official to do so.
Pompeo reversed another long-standing policy and said that goods imported to the United States from settlements in the West Bank may now be labeled as "made in Israel."
WHY IS ISRAEL PROPOSING NEW SETTLEMENTS NOW?
With a diverse coalition and a precarious one-seat majority, Israeli Prime Minister Naftali Bennett has many special interests to please – not the least of which is his own right-wing party and constituency.
Bennett and others in his eight-party coalition are right wing and he is on record as being opposed to a Palestinian state, but with an Islamist party and extreme left wingers in the coalition, all the players have had to compromise.
This decision to build Jewish homes – which is sure to anger the Arab parties in the Knesset – comes the same week that the Israeli government earmarked more than $9 billion to advance the Arab-Israeli sector.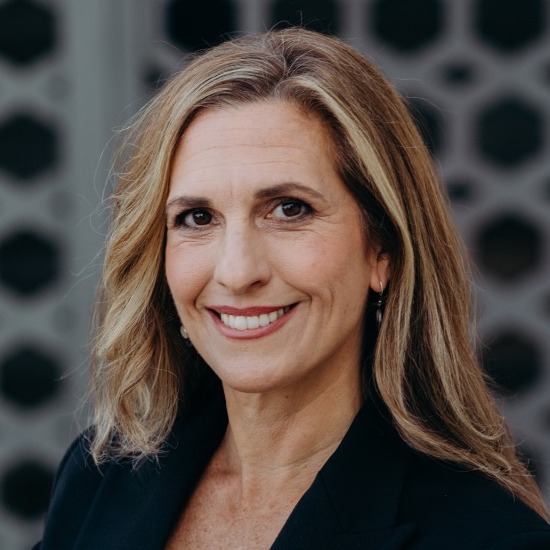 Nicole Jansezian was the news editor and senior correspondent for ALL ISRAEL NEWS.
A message from All Israel News
Help us educate Christians on a daily basis about what is happening in Israel & the Middle East and why it matters.
For as little as $5, you can support ALL ISRAEL NEWS, a non-profit media organization that is supported by readers like you.
Donate to ALL ISRAEL NEWS
Current Top Stories
Comments