Bennett tells parents: 'No reason not to protect your children' as final approval expected today
Last month, group of dissenting Israeli doctors sent letter to FDA warning of discrepancies in Israeli statistics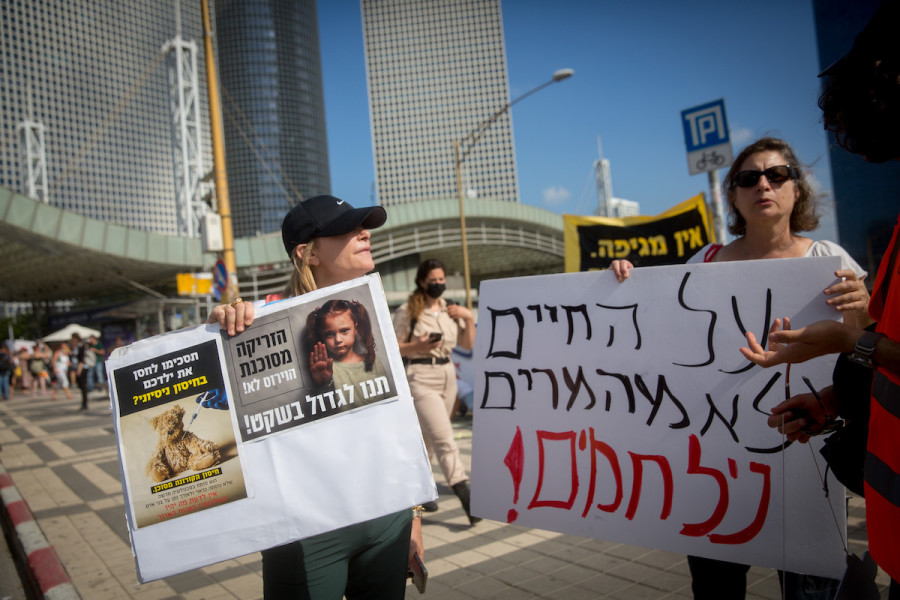 Parents and children protest outside the Azrieli mall in Tel Aviv against Israel's decision to start vaccinating children ages 12-15 against COVID-19, June 6, 2021. (Photo: Miriam Alster/Flash90)
After the Israeli Ministry of Health overwhelmingly approved Pfizer's COVID-19 vaccine for children ages 5 to 11 last week, the government is likely to give its final approval today and begin injections next week.
"During the course of today, the vaccine for children in Israel will be approved," Prime Minister Naftali Bennett said on Sunday. "Of course, it is the choice of parents, but I call on parents to safeguard their children and have them vaccinated. I will certainly take my young son, David, to get vaccinated as soon as it is possible. It could be that his mother will take him but we will take him to get vaccinated."
Last week, Bennett said "there is no reason not to protect your child."
The couple's oldest child already got vaccinated when the shot was made available for her age group.
Channel 12 reported that shipments of the vaccine dose for children (one-third that of the adults) are expected soon and that children will be able to get their shots as early as next week.
Bennett said that with COVID raging throughout Europe, "where morbidity records are currently being broken," many countries are facing painful lockdowns while "here in the State of Israel, everything is open."
However, Israel set its own morbidity records this summer with the highest daily infection numbers, reaching more than 12,000 a day for a few days in a row. At the time, Bennett decided to offer a booster shot – and require it in order for one's green passport to remain current – a move now credited for turning back the surge in infections. 
Also last week Israel held a war-game type drill simulating a more virulent strain of a coronavirus, called "Omega," which posed a specific threat to children, according to this article.
The committee that approved the vaccine for Israel's young children, met behind closed doors over fears of threats against some of the nation's top health officials. In that meeting, 73 of the committee members voted to move forward and only two voted against. 
Avi Barak, a media personality, expressed skepticism saying the vote was predetermined.
"Didn't we say this is all a show? We did. They ordered the vaccine before they started the show!" Barak noted on social media.
According to a Hebrew-language news report on Walla, the epidemiological team determined that side effects of the Pfizer vaccine "are mild and transient, disappearing in a short period of time."
But the Pfizer injection was rolled out exclusively and rapidly in Israel and, in turn, Pfizer's data is largely gleaned by Israel itself, prompting a group of dissenting Israeli doctors to express "severe concerns" about this in a letter to the U.S. Food and Drug Administration.
"We believe that the significant failures underlying the Israeli database, which have been brought to our attention by numerous testimonies, impair its reliability and legality to such an extent that it should not be used for making any critical decisions regarding the COVID-19 vaccines," the Professional Ethics Front warned the FDA in a letter last month. 
The letter went largely unreported by the Israeli press. The PEF noted the lack of a reliable adverse events reporting system for both the public and medical officials and data distortion including "the deletion of thousands of citizens' responses to a post by the MOH [Ministry of Health]."
The letter also claimed that Israelis are vaccinated without informed consent. 
"This is a clear violation of the Nuremberg Code Rules, the Patient's Bill of Rights, and the Israeli MOH directives for clinical trials on humans. Moreover, the Israeli citizens are under tremendous pressure to get vaccinated, almost to the point of coercion."
While Israelis have not been forced to get vaccinated, without a vaccine passport (which also includes recovery from COVID in the past six months) citizens cannot take driving lessons or enter university campuses, army bases, restaurants, gyms and some places of work unless they also perform regular testing.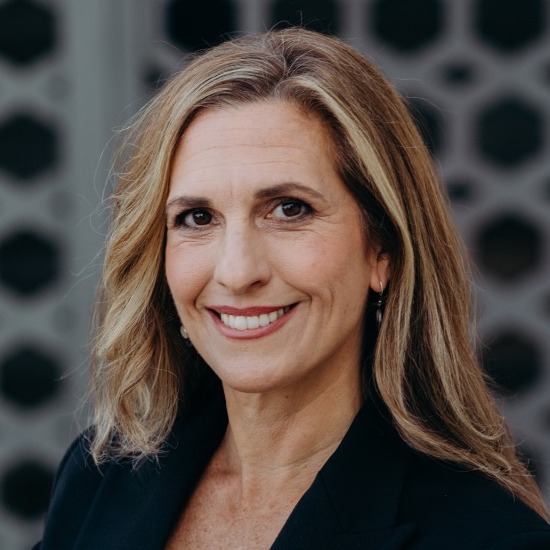 Nicole Jansezian was the news editor and senior correspondent for ALL ISRAEL NEWS.
A message from All Israel News
Help us educate Christians on a daily basis about what is happening in Israel & the Middle East and why it matters.
For as little as $5, you can support ALL ISRAEL NEWS, a non-profit media organization that is supported by readers like you.
Donate to ALL ISRAEL NEWS
Current Top Stories
Comments