Ayelet Shaked: Political traitor or victim of her own success?
Polls show the iconic right-winger – once dubbed "Iron Woman" – may not make it into the next Knesset
Interior Minister Ayelet Shaked speaks at a conference of the Israeli Construction Center in Tel Aviv, Oct. 20, 2022. (Photo: Tomer Neuberg/Flash90)
Ayelet Shaked's name has been on a shortlist of potential future Israeli prime ministers for the past five years. Now, she will be lucky if her party, Jewish Home, passes the electoral threshold to maintain a few seats in the Knesset.
Shaked, 46, was an icon.
A young, secular woman from Tel Aviv, for the past decade she aimed to replace the religious, male-dominated leadership of Israel's Religious Zionist right. And she was succeeding. Shaked was dubbed the "iron woman." She was named the most influential woman in Israel in 2017 by Forbes.
But in June of last year – when Shaked followed alternate-Prime Minister Naftali Bennett to join a coalition government that included not only right-wing, left-wing and centrist parties but also the Arab Islamist party Ra'am – her rise to fame came to a grinding halt and even headed south.
According to the latest poll published by the Hebrew daily Maariv, Jewish Home will not get enough votes to score even one seat in the next parliament, while Likud is expected to nab around 31 seats and the Religious Zionist-Otzma Yehudit list headed by Bezalel Smotrich could get a striking 14.
A recent poll by Israel's Channel 13 found that more than half of Israelis think Shaked, currently the interior minister, should retire from politics.
"Naftali Bennett was the leader of the party and placed two options on the table," Shaked wrote in an English Facebook post on Oct. 19, explaining her decision to join the coalition. "We could join a rotation government with Yair Lapid and Ra'am or we could go to a fifth election. I chose to follow Bennett's direction."
She told Israel Hayom shortly after her decision, "I stand by my choice."
'A POLICY WONK'
Shaked set herself apart because of her ability both to articulate the ideas important to her right-wing followers and to execute them.
"She is a policy wonk," Jeremy Saltan, a prominent poll analyst in Israel who sits on the Jewish Home list representing the Anglo community, told ALL ISRAEL NEWS. "She has plans for everything."
He said that while Israelis are used to politicians who give speeches but do not deliver or excellent parliamentarians who fall short on charisma and media savvy, "here, you have someone who was able to accomplish both… She can see the vision, articulate the vision, gain public support for the vision and then enact the vision both on the macro level and on the micro side, dealing with all of the small nitty gritty details that are necessary but that most ministers do not spend time dealing with to achieve their goals."
Shaked began her political career as director of former Prime Minister Benjamin Netanyahu's office from 2006 to 2008, where she reportedly was a sponge for Netanyahu's wizardly campaigns and ability to deliver the right talking points. A few years later, she shifted further to the right and joined Bennett's Jewish Home party. She became a household name when she entered the Knesset at the relatively young age of 36.
In the last decade, she made her stamp on Israeli society, from expanding Jewish settlements to passing legislation to evict the families of terrorists.
She led efforts to legalize Mitzpe Kramim, an isolated West Bank outpost.
In 2018, in a precedent-setting ruling, the Jerusalem District Court determined that the Jewish settlers living there acted in "good faith," were unaware they were building on privately owned Palestinian property and that, therefore, their homes in Mitzpe Kramim did not need to be dismantled.
In addition, just last month, she signed into law the ability to evict the relatives of Palestinian terrorists and has already started that process.
"It is rare in Israel to be as effective and efficient as she is," Saltan said. "She was able to do many things in what would be considered a short period."
Shaked is best known for her successes as justice minister, a role she took on in May 2015 and held for four years.
During her tenure, Shaked appointed more than 300 conservative judges and presided over six appointments of Supreme Court judges – more judges than any other justice minister before her - aiming to establish a judiciary that better reflected Israeli demographics.
She increased not only the number of conservative judges but also the number of female, religious and Sephardic judges. She was able to appoint Ethiopian judges and, for the first time, a Druze woman. Her efforts served to increase the faith of Israeli society in the judicial system, especially on the right side of the spectrum.
Shaked's current campaign centers on the need for her to return to the Justice Ministry and finish the work she started there.
'PUNISHED BY THE VOTERS'
It is uncertain, however, that her voters will allow it.
"For me, it's tragic," Knesset Member Simcha Rothman (Religious Zionist) told ALL ISRAEL NEWS. "I used to work very closely with her and considered myself a friend. Although we had our differences as any two people involved in public work, by and large, I always thought she meant well and had the power to do good – until the last election."
Rothman said he did not understand Shaked's decision to join the "change government" and he believes that she convinced herself that it was the right thing to do. But he said the move, even if it was a mistake, was inexcusable.
"You don't make mistakes to join forces with a terror-supporting party," Rothman stressed. "They [Bennett and Shaked] convinced everyone that Mansour Abbas' party was terror-supporting and joined with it."
He added that Shaked, even if Bennett convinced her, could not shift the blame to him and get out of the grave that she dug for herself. He told ALL ISRAEL NEWS that if Shaked blames Bennett, "then she is basically saying 'don't trust me' or 'I don't make the calls myself.'"
Moreover, Rothman believes that Shaked and Bennett were aligned and that she tried to ensure the success of the outgoing government. He highlighted how wherever there were troubles in her party, she would be the one to try to solve them and that she convinced her colleagues to stay on board and vote with the coalition.
"She was active in building and maintaining this coalition," Rothman said.
"I am not happy that she failed," he continued. "But in this political system, if you lie to your followers about major ideological issues, you will get punished by the voters."
Shaked also angered voters on the left with her relatively hardline stance on permitting non-Jewish Ukrainian refugees into the country.
SHAKED: 'I APOLOGIZE'
Shaked is hoping that the tides can still turn.
On Oct. 19 she penned an emotive Facebook post explaining what she believed happened.
"In March 2021, Israel held its fourth election in two years. In the two and a half months after the election, I worked day and night trying to form a right-wing government. Gideon Sa'ar would not compromise his position not to sit with Netanyahu, Bezalel Smotrich wouldn't compromise his position not to sit with Ra'am, and, although we tried, we couldn't find two Knesset members from the other bloc to break off and join a government," she wrote.
"Naftali Bennett was the party's leader… I chose to follow Bennett's direction. The government fell apart because Ra'am did not live up to our coalition agreement and voted against the Judea and Samaria regulations."
Shaked added, "Now, I am the captain of the ship. This is my party, and I set the direction. I sincerely and genuinely apologize to all our voters who felt betrayed by the decisions made by the party under Bennett. To quote Justice [Antonin] Scalia, 'I have learned my lesson and shall certainly be more careful in the future.'"
Saltan said that the public should be cautious in trusting election polls. In the previous election, for example, Defense Minister Benny Gantz's party initially appeared like it would not pass the threshold, and it received eight seats. Abbas's party, too, was teetering on the edge of the threshold and passed.
"So, I think it is premature to predict that the polls which are usually wrong are a correct prediction of what we are going to see on Election Day," he said.
'SHE COULD STILL HAVE HER CHANCE'
Some analysts disagree, highlighting that it is not only Shaked's ideological betrayal but the targeted actions of Netanyahu and his wife Sara that will keep Shaked out of the next parliament.
"Netanyahu has a monopoly on the right," Gideon Rahat, a professor of political science at Hebrew University, told ALL ISRAEL NEWS. He said that if the former prime minister does not want or need Shaked, he will ensure she stays out of his way.
Netanyahu has been on a mission to finish off Shaked politically, an irony that should not be lost.
The reason Netanyahu has the best chance of forming a government this time around is that Arab voter turnout is expected to fall below even the 45% of last year's election. The main reason the turnout is so low is that the Arab constituency has not seen the fruit of the Ra'am party joining the coalition. And the main reason for that, besides the government only being a year old, is that Shaked blocked the implementation of many of the allocations that were voted on and approved for the Arab sector.
The irony is even greater because it was Netanyahu who initiated many of those allocations but who then, as a member of the opposition, complained that the government was funding Hamas.
In other words, Netanyahu will benefit from the Arabs not getting what they had coming to them, and Shaked, the person who actually stopped it, will lose. To help save herself, Shaked is renouncing her accomplishments in the previous government, pretending she was not successful, hoping to gain a few more voting slips from a seemingly ungrateful right-wing constituency.
Of course, Netanyahu does not necessarily have a coalition.
Most of the polls show him falling just short of the 61 required to form a government, including those being taken by right-leaning Channel 14.
It is possible that if Shaked does pass the threshold, Netanyahu will have no choice but to embrace her or lose again. Rahat said if faced with those two choices, Netanyahu would certainly put his past with Shaked behind them.
He added that Shaked is not the first victim of Netanyahu, but just one in a line of people from former Finance Minister Moshe Kahlon to Justice Minister Gideon Sa'ar who were seen as potential leaders on the right and then crushed by the former prime minister.
"This is not just about Ayelet's politics," Rahat said. "The Israeli right has 72 seats and still does not rule because the majority within the right is so dedicated to Netanyahu."
Rahat added that he does not believe Shaked should be written off into the sunset. He said she could still have a comeback, if not this time around, then after Netanyahu retires.
"She could still have her chance," he said.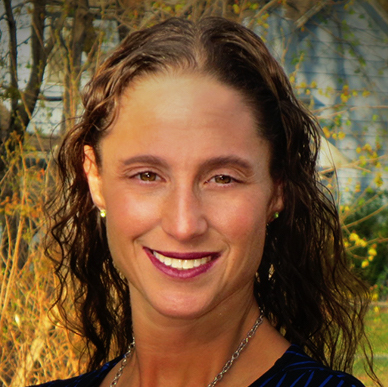 Maayan Hoffman is a veteran American-Israeli journalist and strategic communications consultant. She is Deputy CEO - Strategy & Innovation for the Jerusalem Post, where she also served as news editor, head of strategy and senior health analyst.
Popular Articles
A message from All Israel News
Help us educate Christians on a daily basis about what is happening in Israel & the Middle East and why it matters.
For as little as $5, you can support ALL ISRAEL NEWS, a non-profit media organization that is supported by readers like you.
Donate to ALL ISRAEL NEWS
Latest Stories
Comments