As tensions rise domestically over NSO use, NY Times report questions whether Israel used software in a pay-for-peace deal
How and where did use of NSO software go rogue?
Abu Dhabi Crown Prince Mohamed bin Zayed (R) welcomes Saudi Crown Prince Mohammed bin Salman on his arrival in the UAE, Nov. 27, 2019. (Photo: Saudi Foreign Ministry)
Long before Israel was rocked domestically by allegations that emerged over the past few weeks of spyware being used by police to track citizens, the Israel-based NSO Group found itself under global scrutiny involving use of its products in countries like Saudi Arabia, the United Arab Emirates and even the United States. 
The software, called Pegasus, is considered a cyber weapon (read more about it here) and NSO sells it only to governments for use in tracking criminals including child traffickers, drug dealers and terrorists. 
But sale of the spyware must be approved by Israel's Ministry of Defense – and it is precisely this public-private relationship that has called into question whether Israel reaped diplomatic gains from NSO sales.
This was the subject of a yearlong investigation conducted by The New York Times and featured in the paper's Magazine on Jan. 28.
The investigation "shows how Israel's ability to approve or deny access to NSO's cyberweapons has become entangled with its diplomacy. Countries like Mexico and Panama have shifted their positions toward Israel in key votes at the United Nations after winning access to Pegasus. Times reporting also reveals how sales of Pegasus played an unseen but critical role in securing the support of Arab nations in Israel's campaign against Iran and even in negotiating the Abraham Accords, the 2020 diplomatic agreements that normalized relations between Israel and some of its longtime Arab adversaries."
The 7,000-word report paints a picture of a product that is intended to serve the high purpose of fighting evil, but seems to have gone rogue in the hands of certain government officials in several countries.
"NSO's products seemed to solve one of the biggest problems facing law-enforcement and intelligence agencies in the 21st century: that criminals and terrorists had better technology for encrypting their communications than investigators had to decrypt them. The criminal world had gone dark even as it was increasingly going global," the Times article said. 
"But by … 2019, the many abuses of Pegasus had also been well documented. Mexico deployed the software not just against gangsters but also against journalists and political dissidents. The United Arab Emirates used the software to hack the phone of a civil rights activist whom the government threw in jail. Saudi Arabia used it against women's rights activists and, according to a lawsuit filed by a Saudi dissident, to spy on communications with Jamal Khashoggi, a columnist for The Washington Post, whom Saudi operatives killed and dismembered in Istanbul in 2018."
The Times said that the Israeli Defense Ministry initially declined to renew the expired Saudi license, citing an abuse of the spyware – apparently referring Khashoggi – who was reportedly tracked with Pegasus, but Netanyahu denied the report. 
While NSO denies the allegations that its software was used in these instances, the scandals have been adding up in the past several years. Here are just a few examples:
The U.S. blacklisted the company in November and some American tech firms are suing NSO.
One of the first countries that purchased the spyware was Mexico. It used early versions of Pegasus to surveil the phone of drug lord Joaquín Guzmán, known as El Chapo. In 2011, Mexican President Felipe Calderón reportedly called NSO to thank the company for its role in Guzmán's capture.
NSO CEO Shalev Hulio explained in an interview with Jason Greenblatt – former President Donald Trump's special envoy to Israel – that the company is regulated by export licenses and requires customers to sign an agreement outlining the legal uses of the software. 
NSO can but does not monitor its software after it sells it, Hulio said in the September interview. But NSO, he said, has zero tolerance for abuse of the product and can shut it down if a country misuses it.
The 2020 Haaretz report claimed that NSO can fully control its software remotely and that it did "shut down activity in Mexico after journalists investigating the disappearance of students were put under surveillance." The company said it is not always possible to supervise its use anyway due to legal, linguistic and time constraints.
Ronen Bergman – the New York Times reporter who led his paper's investigation along with Mark Mazzetti – said in a separate podcast interview with Greenblatt that the Israeli Defense Ministry and NSO should not be shocked by allegations of misuse when it sells to countries with dubious human rights records.
Related articles:
What is the now infamous Israeli spyware firm NSO and what do you need to know?
Report: NSO spyware was used on Netanyahu's son and associates, activists, other political figures – and regular citizens
Netanyahu responds to NSO scandal: 'Dark day for Israel, as anti-terrorism software became a tool for spying on civilians'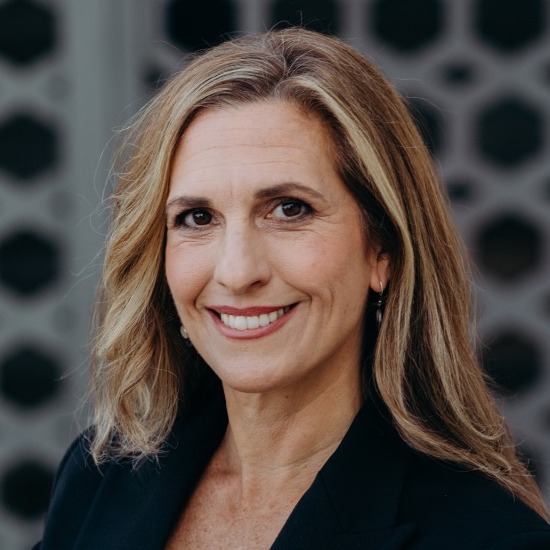 Nicole Jansezian was the news editor and senior correspondent for ALL ISRAEL NEWS.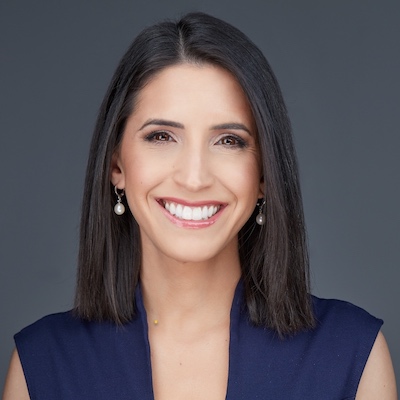 Tal Heinrich is a senior correspondent for both ALL ISRAEL NEWS and ALL ARAB NEWS. She is currently based in New York City. Tal also provides reports and analysis for Israeli Hebrew media Channel 14 News.
Popular Articles
A message from All Israel News
Help us educate Christians on a daily basis about what is happening in Israel & the Middle East and why it matters.
For as little as $5, you can support ALL ISRAEL NEWS, a non-profit media organization that is supported by readers like you.
Donate to ALL ISRAEL NEWS
Latest Stories
Comments