Netanyahu responds to NSO scandal: 'Dark day for Israel, as anti-terrorism software became a tool for spying on civilians'
Israeli lawmakers from all parties react to reports that NSO spyware was used for surveillance of his inner circle, including Netanyahu's son and associates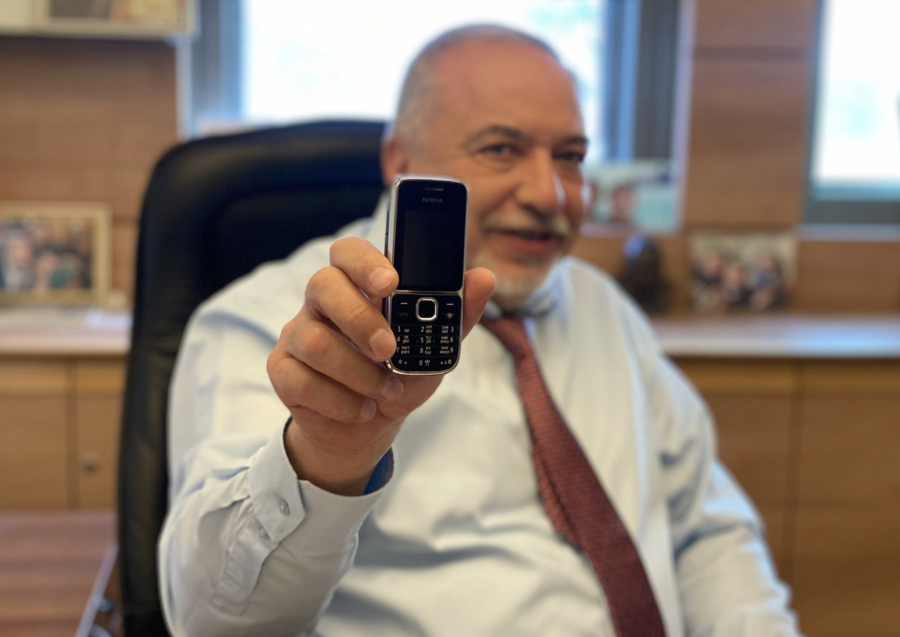 Israeli Finance Minister Avigdor Liberman shows off his non-smartphone (Photo: Avigdor Liberman's Twitter feed)
Israeli lawmakers called on Monday for setting up a national inquiry to investigate police misuse of the notorious NSO spyware against confidants of former Prime Minister Benjamin Netanyahu, other public figures, and ordinary civilians.
While both right- and left-wing Israeli parliamentarians spent Monday demanding a thorough investigation into the scandal embroiling the country, they are divided over the focus, scope and sort of investigation and whether it warrants a government inquiry, a state commission or even a criminal investigation.
"Only by establishing an independent inquiry committee that will be accepted by both sides of the House, will we be able to restore public confidence in our country and our democracy," said former Israeli Prime Minister Benjamin Netanyahu and current head of the opposition. "That applies to all Israeli citizens, right and left."
In a speech to parliament, Netanyahu accused Israeli police of illegal use of "the most aggressive tools in the world" to spy on citizens, journalists, both right- and left-wing activists, mayors, businessmen, politicians, and their family members. He compared the use of Pegasus spyware to the IDF using F-35 fighter jets – meant to be used against Iran, Hezbollah, and Hamas – to blow up Israeli civilians.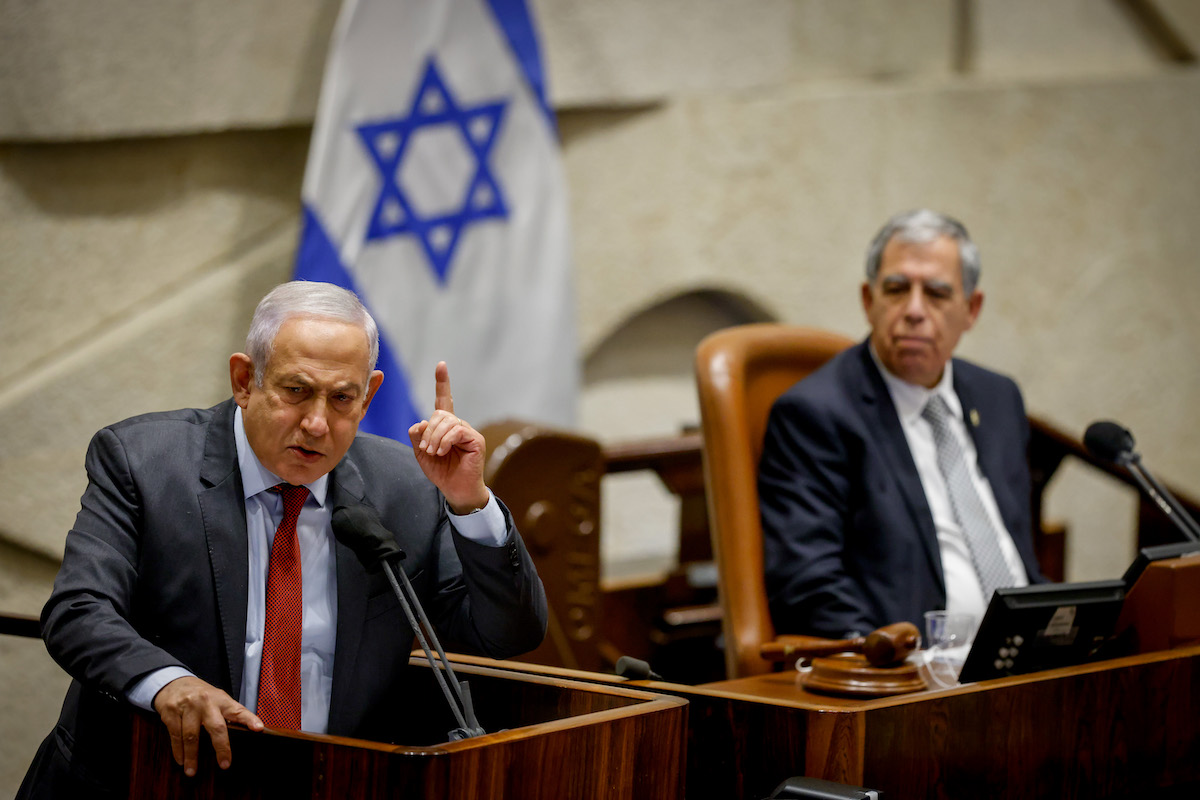 Opposition Leader Benjamin Netanyahu speaks during a plenum session at the Knesset, Feb. 7, 2022. (Photo: Olivier Fitoussi/Flash90)
According to Israeli media reports, Pegasus – the cellphone hacking tool made by NSO Group, was used by police to surveil the main state witness in Netanyahu's trial, Shlomo Filber. Among those allegedly hacked and tracked without a court order is also one of Netanyahu's sons, Avner.
Following new developments in the NSO scandal, Netanyahu's ongoing trial has been thrown into disarray. The judges in the case delayed a court hearing on Monday that was scheduled for the next day, until prosecutors responded to the allegations. The Jerusalem District Court gave prosecutors until 2 p.m. Tuesday to respond. The judges will then convene Wednesday to discuss how to proceed.
Interior Minister Ayelet Shaked addressed the explosive report saying that "if things are true this is an earthquake, acts that belong in dark regimes of the previous century."
She stressed the urgency to establish an outsider committee to investigate the "mass intrusion into many people's privacy."
Health Minister Nitzan Horowitz called for a criminal investigation alongside the national inquiry, given that "the suspects in this case were or still are police officers, therefore it is impossible for the police to investigate itself."
The Israeli police vowed to "cooperate fully and transparently" with an investigation team appointed by the attorney general.
Foreign Minister Yair Lapid noted that the "gatekeepers of the law need to be the ones who keep the rules better than anyone. Nobody is immune from investigation."
Lapid also broadened the blame game to include members of the former right-wing government led by Netanyahu. He said that the first one who should be investigated by the national commission should be Likud Member of Knesset, Amir Ohana, who served as justice minister in 2019-2020 and then as public security minister until June of last year. Ohana said in response that he has "nothing to hide."
Justice Minister Gideon Sa'ar vowed the wrongdoers will be prosecuted and that the incidents will not "be covered up."
Finance Minister Avigdor Liberman referred to the spy controversy as a "magnitude 9 earthquake." He brandished his outdated cellphone in a photo he posted on Twitter and wrote: "Everyone has been asking me for years, how do I get along without a smartphone – today everyone understands that I get along just great!"
Likud's faction chair, Yariv Levin, urged President Isaac Herzog to get involved and appoint a state commission into the allegations, which he says, "every citizen should lose sleep over."
"This is abuse, in a terrible way, of the immense power given to law enforcement. Their job is to protect democratic society, not to destroy it and create a situation in which we live under shadowy regimes," Levin said.
Herzog also expressed concern.
"We must not lose our democracy. We must not lose our police. And we must certainly not lose public trust in them. This requires an in-depth and thorough investigation," he said.
Related articles:
What is the now infamous Israeli spyware firm NSO and what do you need to know?
Report: NSO spyware was used on Netanyahu's son and associates, activists, other political figures – and regular citizens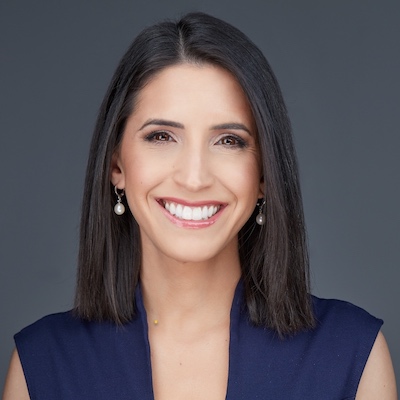 Tal Heinrich is a senior correspondent for both ALL ISRAEL NEWS and ALL ARAB NEWS. She is currently based in New York City. Tal also provides reports and analysis for Israeli Hebrew media Channel 14 News.
A message from All Israel News
Help us educate Christians on a daily basis about what is happening in Israel & the Middle East and why it matters.
For as little as $5, you can support ALL ISRAEL NEWS, a non-profit media organization that is supported by readers like you.
Donate to ALL ISRAEL NEWS
Current Top Stories
Comments