What is the now infamous Israeli spyware firm NSO and what do you need to know?
Israeli news reports are blowing up today with how the spyware was allegedly used on Israelis, but it also has affected many countries around the world
Illustrative image – NSO Group logo displayed on a smartphone. (Photo: Omar Marques/SOPA Images/Sipa USA)
Recent revelations of the dubious workings of an Israeli spyware company – and possible government involvement both domestically and abroad – read more like a Joel Rosenberg thriller than your typical news content for our website.
NSO – a private company based in a central Israeli coastal city – first emerged in the news last summer when an advocacy group for free press published an investigation revealing that the company's Pegasus software was used to spy on potentially 1,000 targets for the company's clients – which were governments. These governments allegedly planted the spyware on the devices of some 180 journalists from CNN, The Associated Press, The Wall Street Journal, The New York Times and many more, according to Forbidden Stories and Amnesty International.
The governments were also accused of using the software to track dissidents and human rights activists in their countries. 
NSO denied all charges.
At the time, the Israeli government also came under scrutiny for granting licenses to the company to do business with countries that possibly used the software for purposes other than tracking terrorists and criminals – which is the company's stated purpose – and possibly to suppress dissidents.
But just in the past few weeks, the Herzliya-based NSO Group has come under fire again. This time it also involves the Israeli government with accusations swirling about its use of the software to buy favorable votes in the United Nations or even for encouraging peace deals such as the Abraham Accords. 
What's more, Israeli citizens are learning that the software may also have been used against them by their own police over the past several years. 
The story is complex and the allegations are numerous. ALL ISRAEL NEWS wants to break down these stories in a series about the NSO Group and possible pay-for-peace negotiations. 
Here is the first installment in our series on NSO – Israeli Spy Games.
WHAT IS NSO?
Let's begin with answering the basic question: What is the NSO and how was the company formed?
NSO stands for the names of its founders: Niv Karmi, Omri Lavie, and Shalev Hulio. It was founded in 2010 and is based in Herzliya, about 10 miles north of Tel Aviv.
NSO's stated purpose is to create "technology that helps government agencies prevent and investigate terrorism and crime to save thousands of lives around the globe." According to the company's website, the software it sells is intended to track "terrorists, drug traffickers, pedophiles, and other criminals (that) have access to advanced technology and are harder to monitor, track, and capture than ever before."
The company claims that its technology has helped save kidnapped children, prevent terrorism, break up pedophilia, sex- and drug-trafficking rings and assist in rescue operations at collapsed buildings.
According to Wikipedia, the company has 700 employees around the world. Most of the team hails from Israel's own military intelligence and the vaunted Unit 8200. 
Yehida Shmone-Matayim is responsible for collecting "signal intelligence" and decrypting codes. While it is comprised of thousands of 18 to 21-year-old conscripts, the unit is equivalent to the American National Security Agency. Many of these soldiers go on to work in Israel's thriving high-tech industry and found IT companies, such as NSO.
Consider this report from an article in The Financial Times in 2015: "If there is a beating heart to Israel's high-tech security state — the spot on the Venn diagram where "cool" meets "creepy" — it is Unit 8200. In few other countries does the military establishment mingle so closely with academia and business, to all three sectors' profit. Last year, Israel's export of cyber security products — designed to protect companies, banks and governments from the growing "dark web" of hackers, fraudsters and snoopers — topped $6bn, exceeding Israeli exports of military hardware for the first time. Today Israel, with just eight million people, captures about 10 per cent of the global cyber security market, which is growing rapidly after high-profile hacks that in some cases — such as at Target, and Sony last year — have cost CEOs their jobs. Israel, with its vibrant start-up company culture, is already one of the world's choicest targets for venture capital money.
According to intelligence analysts, 8200's remit is similar to that of the NSA or Britain's Government Communications Headquarters, covering everything from analysis of information in the public domain to use of human operators and special signal intelligence. Its geographical remit is primarily outside Israel but it does include the Palestinian territories. "Unit 8200 is probably the foremost technical intelligence agency in the world and stands on a par with the NSA in everything except scale," Peter Roberts, senior research fellow at Britain's Royal United Services Institute, told me. "They are highly focused on what they look at — certainly more focused than the NSA — and they conduct their operations with a degree of tenacity and passion that you don't experience elsewhere."
WHO ARE NSO'S CLIENTS?
NSO only deals with governments. Governments buy the software, apparently, to solve crimes and target terrorists and criminals.
The Israeli Defense Ministry must approve the licenses since Pegasus spyware is classified as a weapon by Israel.
In November, U.S. President Joe Biden's administration blacklisted NSO Group, but not before the Federal Bureau of Investigations obtained a one-year license – for $5 million – to test its Pegasus software in 2019, according to a New York Times report. 
When the U.S. Commerce Department blacklisted NSO Group, it barred it from accessing U.S. technology. Apple also sued the company, calling it "amoral 21st century mercenaries." And WhatsApp and its parent company Meta Platforms (formerly Facebook) sued NSO under the United States Computer Fraud and Abuse Act in 2019.
But not everyone was opposed to the potential nefarious uses of this Israeli ingenuity. 
Many nations were eager to get their hands on it. The question is whether NSO's offerings have been used for evil and whether they have served to benefit Israel, buying influence on the world stage.
Related articles:
Report: NSO spyware was used on Netanyahu's son and associates, activists, other political figures – and regular citizens
Netanyahu responds to NSO scandal: 'Dark day for Israel, as anti-terrorism software became a tool for spying on civilians'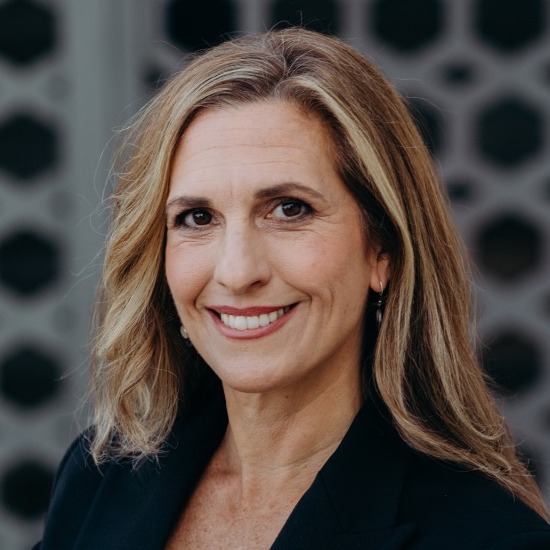 Nicole Jansezian is the news editor for both ALL ISRAEL NEWS and ALL ARAB NEWS and senior correspondent for ALL ISRAEL NEWS
A message from All Israel News
Help us educate Christians on a daily basis about what is happening in Israel & the Middle East and why it matters.
For as little as $5, you can support ALL ISRAEL NEWS, a non-profit media organization that is supported by readers like you.
Donate to ALL ISRAEL NEWS
Current Top Stories
Comments