As Israel faces largest immigration challenge since the Cold War, questions remain over what limits to set, if any
Politicians argue whether Israel is more obligated to maintain the Jewish character of the nation or to accept any refugee seeking asylum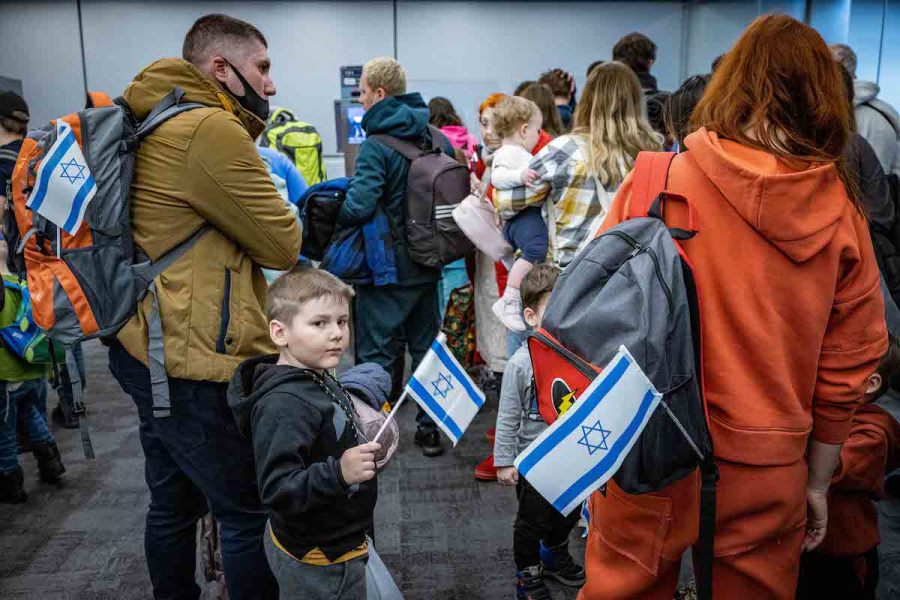 Ukrainian Jewish immigrants on a rescue flight arrive at Ben-Gurion International Airport near Tel Aviv, Mar. 6, 2022. (Photo: Nati Shohat/Flash90)
With some 2.7 million Ukrainians having fled their nation since the Russian invasion of their country on Feb. 24, the Jewish state has opened its doors to refugees, but debate is raging among Israeli officials as to what limits to set, if any.
At the heart of the debate is whether Israel should defend the Jewish character of the nation by limiting the number of non-Jews it accepts or whether it should accept a larger number of non-Jewish asylum seekers who are now homeless.
Foreign Minister Yair Lapid said on Sunday that Israel has a "moral duty" to accept more non-Jewish refugees than it originally said it would.
"We won't close our gates and our hearts to those who lost everything," said Lapid during his visit to Romania where he witnessed the humanitarian tragedy unfolding at the Siret border crossing. 
"In Israel there are 9 million residents and our Jewish identity won't be harmed by a few more thousand refugees," Lapid added. 
Israeli authorities are preparing to accept up to 50,000 refugees from Ukraine, among them new immigrants to Israel. This would be the largest wave of immigrants to Israel since the end of the Cold War and the Soviet mass immigration wave in the early 1990s. 
Initially, Israel set a 5,000-person cap on refugees who are not eligible for Israeli citizenship. The limit was raised to 25,000 and, on Sunday, Interior Minister Ayelet Shaked announced that refugees who have relatives in Israel will be exempt from that quota and can stay in Israel temporarily.
Leaders are deeply divided over these numbers. Lapid – whose father was a Holocaust survivor and rescued by the famous Swedish diplomat Raoul Wallenberg in the Hungarian capital Budapest – is one of the primary advocates for Israeli generosity toward non-Jewish refugees. 
The foreign minister has also harshly criticized the treatment of refugees arriving at Israel's Ben-Gurion Airport – some of whom have been stranded there without food and water while awaiting bureaucratic procedures. 
"What is unforgivable and unacceptable are the mistakes that were made in dealing with refugees who already arrived in Israel. The scenes of an old woman and her daughter sleeping on the floor at Ben-Gurion Airport must not be repeated," Lapid said. 
By contrast, Shaked has insisted on a limit.
"There is no country that can open its gates to anyone who wants without any restrictions, certainly not a country as small as Israel," Shaked told Israel's Kan broadcaster.
"It will not happen on my watch," she said
Israel's Law of Return grants Israeli citizenship to any individual who has at least one Jewish grandparent. While more than 40,000 Ukrainians profess to be Jewish, 200,000 are eligible for citizenship under the Law of Return, according to widely used figures.
Yevgen Korniychuk, the Ukrainian ambassador in Israel, criticized Israel's latest rules.
"The Interior Ministry's new policy violates agreements between Ukraine and Israel regarding visa waivers for Ukrainian citizens," Korniychuk stated. 
Following an initial diplomatic backlash, the Ukrainian embassy decided to formally submit a petition to the High Court of Justice in Jerusalem against Israel's cap on Ukrainian refugees fleeing the Russian invasion. The petition was submitted in cooperation with the Israeli Varsha law company. 
"In light of all the diplomatic options being exhausted, the embassy has no choice but to ask the Varsha law firm to submit a petition to the High Court against the new policy in order to protect the rights of Ukrainian refugees," Korniychuk said.
Tomer Varsha, an Israeli lawyer who is assisting the Ukrainian embassy with the petition, told Israel's Channel 12 that Shaked lacked the authority to limit the entry on Ukrainian refugees. 
"We found that this is not only about a violation of an international agreement but also that Shaked was not authorized to make such a decision – it should have been a government decision or at least, made after consultation with the Knesset's interior committee," Varsha said. "We are sure that the High Court will sort this out."
Following the criticism, Israeli authorities reportedly decided on Sunday to soften its immigration policy by accepting any Ukrainian who has a relative living in Israel. However, Shaked made it clear those Ukrainians who are not eligible for Israeli citizenship would only be allowed to stay in Israel "for a month or two to rest" and would be asked to sign a document declaring that their stay in the Jewish state would be temporary. 
"Despite all those who attack me, I do not forget that we are, first and foremost, the national home of the Jewish people, and we will put most of our efforts into those who qualify [to immigrate] under the Law of Return," said Shaked. 
Since most non-Jewish Ukrainian refugees do not have relatives in Israel, it is unclear whether Jerusalem's revised policy will change anything on the ground. 
Prime Minister Naftali Bennett sought to quell the controversy on Sunday, but indicated that non-Jewish refugees will not be granted long-term stays. 
"Many Jews want to come to us from the war zones and the people of Israel will embrace them," Bennett said. "At the same time, Israel accepts Ukrainians fleeing the danger zone who have relatives in the country. We will allow them to stay here for as long as possible, until things have calmed."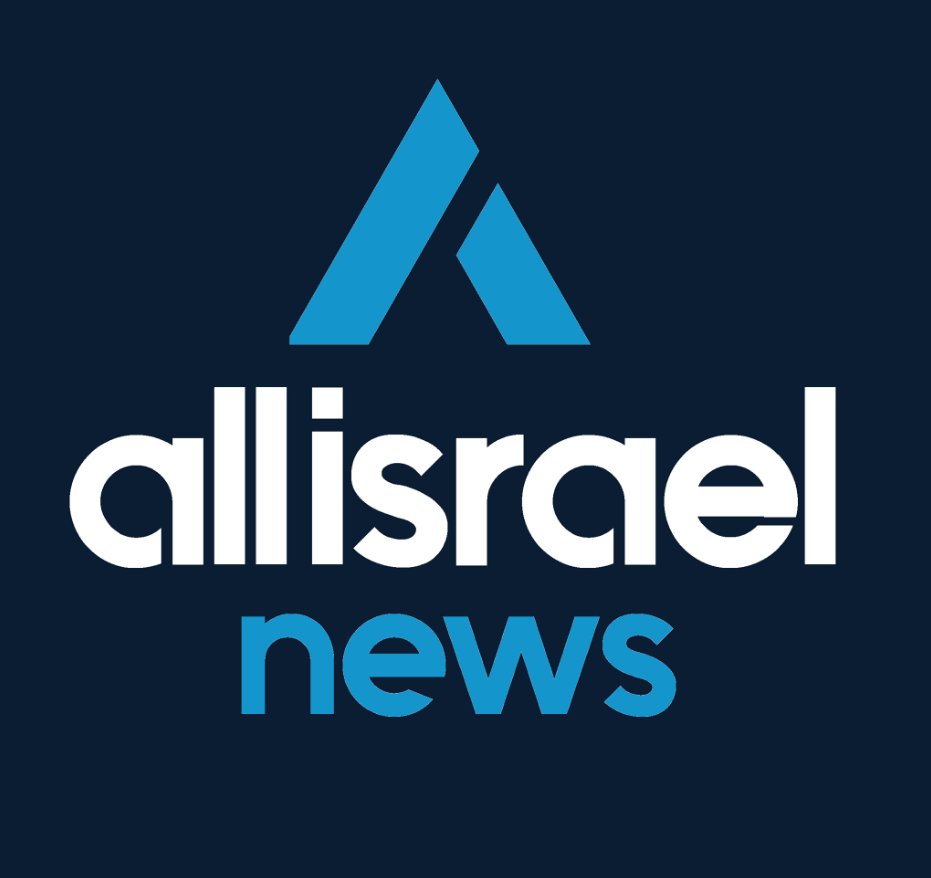 The All Israel News Staff is a team of journalists in Israel.
A message from All Israel News
Help us educate Christians on a daily basis about what is happening in Israel & the Middle East and why it matters.
For as little as $5, you can support ALL ISRAEL NEWS, a non-profit media organization that is supported by readers like you.
Donate to ALL ISRAEL NEWS
Current Top Stories
Comments