Anti-Jewish attacks on rise; 1/3 of Americans express 'favorable' views of Jews
Pew poll: Many Americans express a more favorable than unfavorable view of Jews, one-third of non-Evangelical Americans rate Evangelicals negatively.
A group of demonstrators on a Los Angeles freeway overpass with banners showing support for rapper Kanye West's anti-Semitic remarks (Photo: Karen Bass/Twitter)
Two surveys released last week by Pew Research Center present a complicated picture of life for Jews in America and around the world. 
The first, released on March 16, indicated that many Americans express more favorable than unfavorable views of Jews. The second report, released March 17, showed that anti-Jewish harassment occurred in 94 countries in 2020 – up 6% from the year before – including more than 90 assaults against Jews in the United States alone, according to the FBI. 
Assaults ranged from verbal and physical assaults to vandalism and scapegoating for the COVID-19 pandemic.
Pew reported that 35% of Americans express very or somewhat favorable attitudes toward Jews, while 6% express unfavorable attitudes, with Jews making up only 2% of the American population. 
"Some survey respondents may find it strange or difficult to be asked to rate an entire group of people," Patricia Tevington explained in her report on the survey. "Indeed, most Americans give a neutral response – or choose not to answer the question – when asked about some religious groups. For example, about six-in-ten U.S. adults (59%) say they hold 'neither favorable nor unfavorable' views of Muslims or 'don't know enough to say,' while 17% express very or somewhat favorable views of Muslims and 22% express very or somewhat unfavorable views of the group."
However, those who knew someone from a religious group but were not members of that group were more likely to answer the question and express more positive feelings. For example, 42% of respondents said they know a Jewish person personally and expressed positive views about Jews. In contrast, 21% of respondents said they had never met a Jew. Collectively around 6% of respondents expressed a negative view toward Jews. 
Jews were the only group to receive universally net positive ratings by all other religious groups, most prominently by Protestants, who describe themselves as born-again or Evangelical, of which 45% view Jews favorably. Jews were also the only religious group that received a positive rating from atheists.
Most Americans with an unfavorable view of Jews also have a negative idea of Muslims. However, it does not necessarily work the other way.
"Overall, 4% of U.S. adults hold a negative view of both groups," explained Tevington. "Just 2% hold an unfavorable view of Jews but not Muslims, while a far larger share holds an unfavorable view of Muslims but not Jews - 18%."
Likewise, Republicans (38%) and Democrats (33%) tend to view Jews favorably, while 6% of members of both parties view Jews negatively.
The numbers do not equal 100% because most U.S. adults do not express feelings – positive or negative – about other religious groups. For example, 41% of Americans do not express an unfavorable view toward any group mentioned in the survey. And of those who do, most only expressed a negative view of one group, with atheists and Evangelical Christians the most likely to be singled out.
"More than half of Americans say they either feel neutral about or do not know enough to rate mainline Protestants (59%), Muslims (59%), Mormons (59%), Jews (58%) and atheists (55%)," the survey reported. "Smaller shares – although still pluralities – do not register favorable or unfavorable opinions of Catholics (47%) and evangelical Christians (44%)."
32% RATE EVANGELICALS NEGATIVELY
While one-quarter of U.S. adults describe themselves as Evangelical protestants and rate themselves positively, when these respondents are removed from the survey, Americans' views of Evangelicals are far more negative than positive, according to Pew.
Some 32% of non-Evangelical Americans rate Evangelicals negatively, compared with 18% who rate them positively, "making Evangelical Christians among the most negatively rated religious groups by people who are not members of the group," writes Tevington. This ranking is despite nearly two-thirds of U.S. adults saying they know someone who is an Evangelical Christian. 
When the whole public is considered, 28% of Americans view Evangelical Christians favorably versus 27% unfavorably. 
To arrive at these results, Pew surveyed 10,588 U.S. adults between Sept. 13 and 18, 2022. The margin of error for the total sample is plus or minus 1.5 percentage points.  
84% INCREASE IN HARASSMENT AGAINST JEWS
Pew's latest annual study of global restrictions on religion, which tracks harassment by governments or social groups in 198 countries and territories, started in 2007. Since then, there has been an 84% increase in countries with anti-Semitic harassment – from 51 countries in 2007 to 94 in 2020. 
"In each year since, Jews have been a target of government restrictions or social hostilities involving religion in more countries than any other major religious group besides Christians and Muslims, even though only about 14.7 million people worldwide identify with the Jewish religion (about 0.2% of the world's population)," wrote Jeff Diamant in his report on the survey. By comparison, there are nearly 2.4 billion Christians (31% of the global population) and roughly 1.9 billion Muslims (25%), according to the center's most recent figures."
When broken down by regions, the survey showed that Jews were targeted in 41 out of 45 countries in Europe, 18 out of 20 in the Middle East-North Africa region, 16 out of 35 in the Americas, 16 out of 50 in the Asia-Pacific region and three out of 48 countries in sub-Saharan Africa.
Pew uses almost two dozen sources to compile this study, including reports by the U.S. State Department and the United Nations and information from non-governmental organizations.
The study aligns with several Jewish-run NGOs' recent reports showing a striking rise in anti-Semitism. For example, a report released earlier this year by the American Jewish Committee found that more than four in 10 American Jews feel their status in the country is less secure than it was a year earlier.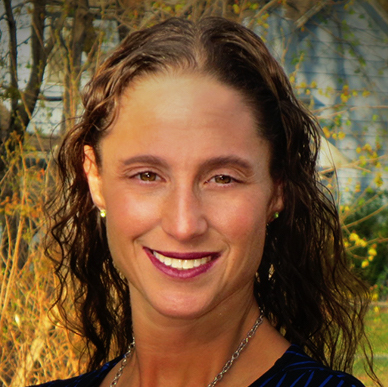 Maayan Hoffman is a veteran American-Israeli journalist and strategic communications consultant. She is Deputy CEO - Strategy & Innovation for the Jerusalem Post, where she also served as news editor, head of strategy and senior health analyst.
Popular Articles
A message from All Israel News
Help us educate Christians on a daily basis about what is happening in Israel & the Middle East and why it matters.
For as little as $5, you can support ALL ISRAEL NEWS, a non-profit media organization that is supported by readers like you.
Donate to ALL ISRAEL NEWS
Latest Stories
Comments