Annual ICEJ Feast of Tabernacles 2022 welcomes guests back to Israel post-COVID
With more than 2,200 registrations and growing, this year's feast promises to be a festive in-person celebration, with some unique additions to the format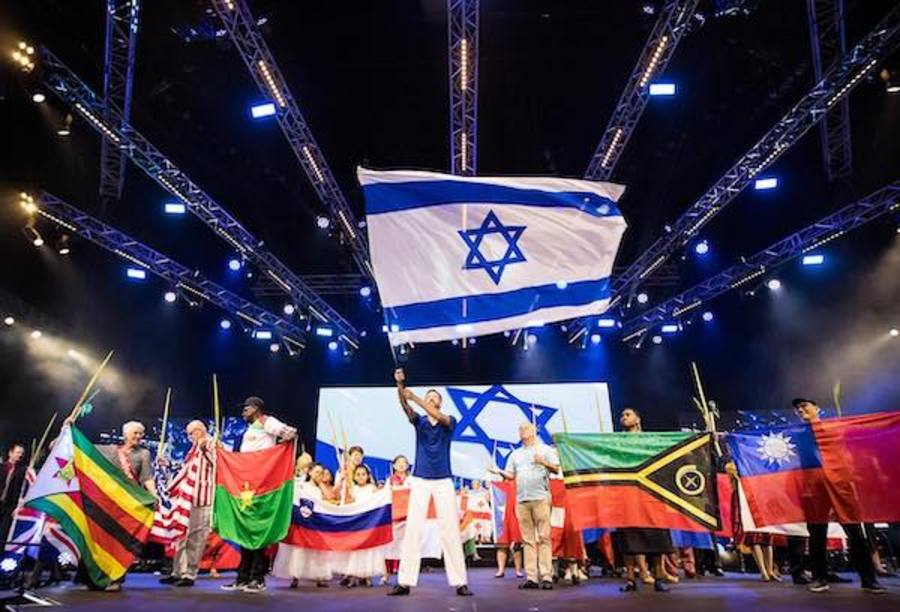 ICEJ Feast of Tabernacles celebration in Jerusalem, Oct. 15, 2019 (Photo: ICEJ/Facebook)
The International Christian Embassy Jerusalem (ICEJ) welcomes guests back to Israel for its 41st annual Feast of Tabernacles 2022 celebration, following two consecutive years of hosting the event online.
This year's in-person ICEJ event – "The Land of Promise" – will celebrate the Jewish holiday of Sukkot from Oct. 9 to 16. Last year, due to the COVID pandemic and Israel's travel restrictions, the ICEJ was forced to host the Feast of Tabernacles virtually – instead of in-person – for the second year in a row. 
But this year, the event will take place in person, which has resulted in some welcomed challenges, according to ICEJ President Jürgen Bühler.
"We never had such a short time to get such a big event going on," Bühler told ALL ISRAEL NEWS during a recent interview. "And in a way, we didn't know what to expect…I told our staff, 'Well, if we get 1,000 people coming after COVID – people are afraid – this would be a success.'"
"And, you know, we have been absolutely blessed," he continued.  "Just a few days ago, I looked at our numbers. We have right now more than 2,200 people registered and it keeps growing every single day." 
In fact, Bühler explained that event organizers are arranging to have more bleachers added and to possibly book other locations in order to accommodate the larger-than-anticipated group.
In addition, this year the Feast returns with some exciting additions.
The schedule begins on Oct. 9, the first day of the Sukkot holiday, with two days in the Galilee for the first time since the ICEJ began hosting the event 41 years ago. 
"We'll start in Kfar Nahoum [Capernaum], right overlooking the Sea of Galilee. So you will see the moon rising out of  the Golan Heights. It will be spectacular," Bühler said. In the evenings, guests will enjoy live worship services along beautiful shores of the Sea of Galilee.
The Feast will then move to Jerusalem for five days of activities, starting with the traditional "Roll Call of the Nations" at the popular Pais Arena. There will be evening worship sessions, morning seminars featuring guest speakers, special prayer gatherings and tours of biblical sites. Additional highlights will be a communion service at the Garden Tomb, 24/7 hour prayer sessions, and the popular Jerusalem March, with tens of thousands of Israelis and tourists expected  to join this year in support of Israel.
The Feast will conclude with a special tree-planting ceremony and a solidarity rally in the southern Negev desert.
"And then what I am super excited about: We will finish…not here in Jerusalem…but we go down to the Gaza envelope and we take all the delegates down because we want, first of all, to show them solidarity," Bühler said describing a unique program this year with the Jewish National Fund (JNF) and Israeli communities along the Gaza border.
"But we want them also to witness the incredible positive spirit...from this community in crisis; how they overcome, how they want to change their community. And I want our pilgrims to see what God is doing there."
Bühler, who is also an ALL ISRAEL NEWS Advisory Board member, explained that there will be a number of local Israeli Jewish and Arab congregational leaders joining the event.

"Peter Tsukahira will be here. Daniel Yahav will be joining us. We have a number of Arab pastors that are joining us also in sharing and from around the world. We have an amazing lineup, I believe. I'm very excited."
Lou Engle, a key prayer leader from the U.S. who wants to mobilize the young generation to stand with Israel, will also be joining the event, as well as Andrew Brunson, who will share his testimony about his Turkish imprisonment. 
While the virtual celebration the last two years had its advantages – such as providing a unique platform for interaction and dynamic content and allowing global participation from those who would not have otherwise been able to participate – the ICEJ believes the solidarity of the believer community coming together in the land of Israel provides much-needed encouragement to the local body, both emotionally and spiritually.
ICEJ believes the presence of Christian delegations at the Feast each year infuses energy into the tiny Jewish nation. In fact, the annual Feast of Tabernacles celebration was birthed out of the ICEJ's first public Sukkot celebration in Israel in 1980, with a mandate to comfort the people of Israel with support, fellowship and friendship.
Sukkot – also known as the Feast of Tabernacles – is the third of three biblical feasts on the Jewish calendar, completing the fall holidays. Sukkot is a joyous occasion, following the solemn days of reflection and repentance leading up to Yom Kippur. It is characterized by a celebration of new life, with singing, dancing, and especially a week of festive meals and gatherings in the family sukkah. 
The holiday commemorates the plight of the Israelites – 40 years of wandering as nomads in the desert – and the building of a sukkah (a hut or booth in English), to symbolize the temporary shelters that the early Jews needed to construct for protection and preservation.
Since that first ICEJ Feast of Tabernacles celebration in 1980 — welcoming 1,000 guests at the time — the annual event has grown to between 4,500 - 5,000 Christians who come from overseas every year, joined by an additional 1,000 local believers. 
The arrival of tourists – in need of hotel rooms, tour guides, meals and transportation – has become a major component of the biblical feast of Sukkot itself and represents a tremendous boost to the Jewish state financially to the tune of an estimated annual revenue of $15 million. 
There are various in-person and online Feast packages available this year. 
Information and registration about the Feast of Tabernacles "Land of Promise" celebration can be found here: https://feast.icej.org/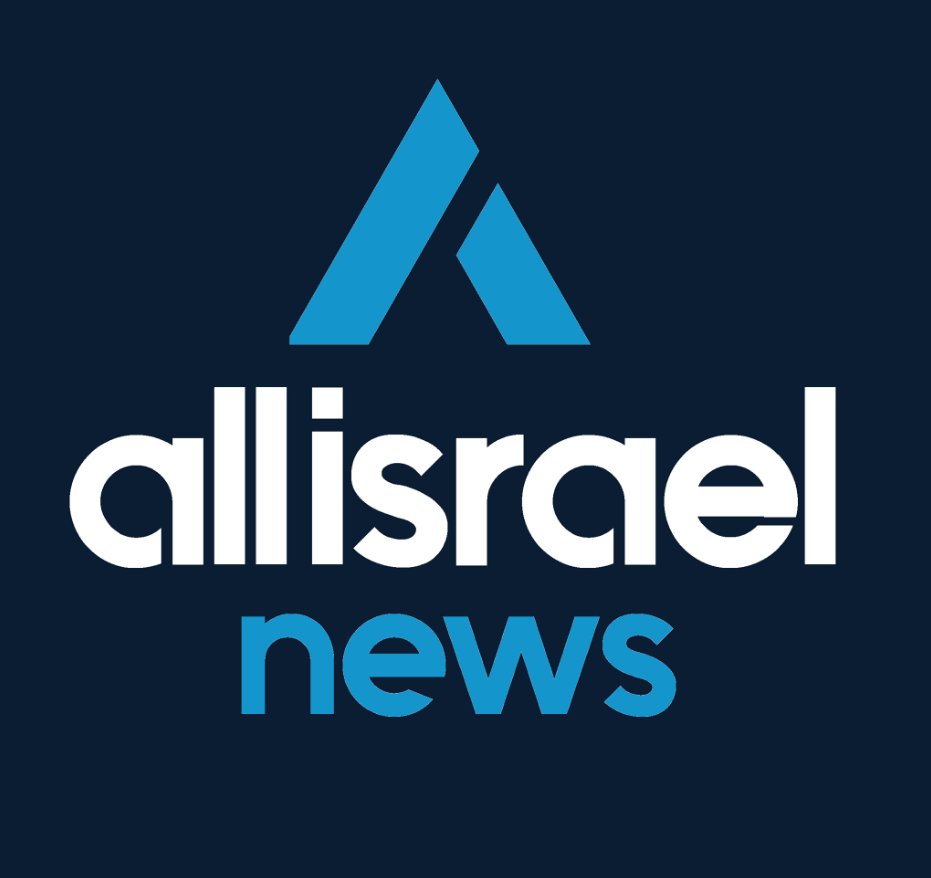 The All Israel News Staff is a team of journalists in Israel.
A message from All Israel News
Help us educate Christians on a daily basis about what is happening in Israel & the Middle East and why it matters.
For as little as $5, you can support ALL ISRAEL NEWS, a non-profit media organization that is supported by readers like you.
Donate to ALL ISRAEL NEWS
Current Top Stories
Comments