An opportune time to do business in Israel
Business owners should use the down time of COVID shutdowns to readjust, rethink business processes and consider connecting in Israel
Watergen, air to water generator. (Photo credit: Goldfish Marketing Inc.)
There could not be a better time for value-driven business leaders worldwide to do business in Israel, both from a business and a faith perspective.
From a Business Perspective
Under the leadership of Prime Minister Benjamin Netanyahu, the government of Israel has made some paramount decisions over the past few decades by privatizing our markets and investing more tax funds per capita in research and development than any other country, unleashing Israel's dormant potential for innovation.
As a result, today, Israel has more start-up companies per capita than any other country in the world, and more companies traded on NASDAQ than all of Europe.
Israel also boasts of the highest R&D centers per capita, with more than 250 of them owned by multinational companies. They include Alibaba, Amazon, Apple, AT&T, Barclays, Dell, Dropbox, eBay, Facebook, General Electric, General Motors, Google, HP, Huawei, IBM, Intell, John Deere, Johnson & Johnson, Lenovo, Marvell, Microsoft, Monsanto, Nokia, PayPal, PepsiCo, Philips, Samsung, SanDisk, Texas Instruments and Xerox, to name a few.
Beyond the prowess of the Israeli high-tech scene, the new Israeli shekel consistently ranks as one of the world's strongest currencies by economic research institutes. Unhindered by the COVID-19 global recession, the shekel recently hit a nine-year high against the U.S. dollar and significantly strengthened against the euro.
We also attribute Israel's economic robustness to its independent court system, which maintains the protection of both intellectual and real property rights, the essential underpinning of any capital market.
So, for anyone looking to diversify their investment portfolio, consider Israel as your prime destination. Renowned investor, Warren Buffet, has said many times that the best investments he ever made were investments in Israeli companies.
Beyond buying stock in Israeli companies, for many reasons, real estate investments in Israel are some of the most profitable in the world. Due to the highest rate of reproduction and immigration per capita of any OECD country, combined with a relatively small amount of real estate, Israel currently has an unmet demand for over 100,000 new apartments while the value of residential real estate in Israel continues to soar.
Many business experts expect the current slump in the hotel industry to continue for the time being due to COVID-19, however, Israel remains a prime destination for religious and business tourism. In a search for perceived cleaner and more hygienic options, millions of international tourists expected to visit Israel, following the lifting of COVID-19 limitations, will likely stay in Airbnb type rentals, making residential real estate in Israel an even more attractive investment option.
From a Faith Perspective
I believe that the biggest challenge for faith communities worldwide is engaging the next generation, which was born into the age of information explosion and post-modern skepticism. Any fact or opinion that a spiritual leader declares from a stage will be "googled" and fact-checked within seconds. The millennial generation demands to see proof for themselves. This makes everyone a skeptic, if not a cynic.
Faith communities claim that God is real; that there is a God who can do miracles, a God who can raise people from the dead. Few people have actually ever seen anyone raised from the dead. But Israel, a whole nation which was revived from near extermination within the last century, exactly, as predicted by ancient Hebrew prophets, is visible to all.
Our first Prime Minister David Ben-Gurion said that "in order to be a realist in Israel, one must believe in miracles." If you want proof of a living God, who can do miracles, you only need to look at Israel and the Jewish people.
We crawled out of concentration camps merely eight decades ago with nothing but a bit of hope and the clothes on our back. We created a country by fighting major wars on average once every 10 years, while absorbing millions of refugees and fighting boycotts and embargoes, only to emerge with arguably one of the world's strongest economies and militaries. It is difficult to imagine that any of this was possible without divine favor and blessing.
By connecting your business to Israel and weaving the reality of Israel into the fabric of your lives, businesspeople of faith, you can infuse your families with new inspiration and protect them from spiritual lethargy caused by skepticism.
Beyond all of the above, if you live by the principle of "doing well by doing good" and are interested in impact investing, Israel is a treasure trove of innovation for the good of humanity. From compact reverse-osmosis desalination units fitted on the back of a jeep, energy-efficient units that convert air to water, solar power technologies ready to be immediately deployed in the most remote locations on the planet, and the mass production of efficient alternative sources of protein (such as the grasshopper), Israeli technologies are transforming the way we implement disaster relief and bring healthy water and food to impoverished communities worldwide.
Last, it is worth noting that in the recent past, large multi-national for-profits, non-profits and enterprises may have been reticent to do business with Israel due to a perceived threat of compromising relations with our Muslim majority Gulf-state neighbors. In light of recent diplomatic developments, these concerns are no longer an issue.
The COVID-19 crisis, with forced flight cancellations and digitization of business interactions, if nothing else, has given many entrepreneurs more marginal time: more time to adjust priorities and rethink business processes. If that description fits you, it may be high time to look for business opportunities in Israel.
Calev Myers practices law in Israel and is the Founder and Chairman of ARISE, a US registered 501(c)(3), dedicated to connecting value-driven businesspeople to the economy of Israel. For more information, please visit: www.ariseforisrael.com, or contact the author at: cmyers@yrlegal.co.il.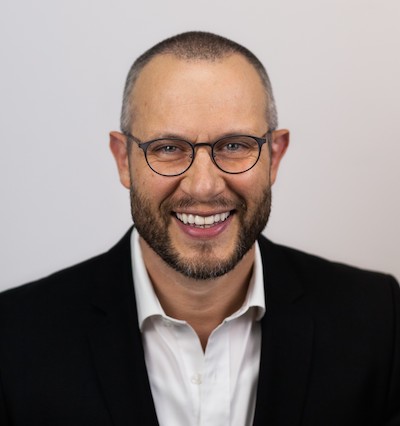 Calev Myers is the Founder and Chairman of ARISE - Alliance to Reinforce Israel's Security and Economy, a non-profit organization dedicated to connecting international business networks to the economy of Israel. He is also a Senior Partner at Yehuda Raveh & Co. Law Offices. Calev and his wife Sheli, together with their five children, happily reside in the Judean Hills on the outskirts of Jerusalem.
Popular Articles
A message from All Israel News
Help us educate Christians on a daily basis about what is happening in Israel & the Middle East and why it matters.
For as little as $5, you can support ALL ISRAEL NEWS, a non-profit media organization that is supported by readers like you.
Donate to ALL ISRAEL NEWS
Latest Stories
Comments