An Israeli study from January shows ivermectin effective for treating COVID, so why is it not used as infections soar?
Opposition to using the drug exists worldwide, not just in Israel where COVID vaccines are order of the day to defeat the pandemic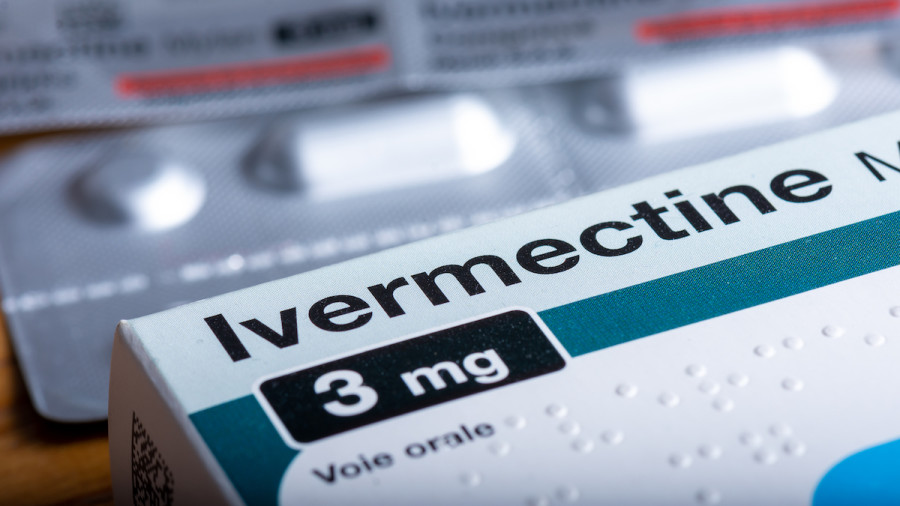 Photo: Shutterstock
The global focus on the COVID vaccine, vaccine mandates and digital proof of vaccination has dominated the news everywhere and has blurred focus on potential treatment, prevention or a cure for the coronavirus.
Israel has chosen vaccination as its way out of the pandemic. A mass-vaccination campaign began in December and continues to this day, being the first country to offer a third shot to citizens 60 and up.
Nevertheless, Israel has slipped back into the days of heavy restrictions such as the green passport, mandatory indoor masking and talk of a possible fourth lockdown to slow down the surging number of infections and serious cases.
But as the number of serious cases – and deaths – continues to rise, an Israeli study has confirmed what many around the world have been saying for months now: Ivermectin can reduce the impact of COVID for patients diagnosed with the virus.
"Our study shows first and foremost that ivermectin has antiviral activity," said Prof. Eli Schwartz, director of the Center for Geographic Medicine at Sheba Medical Center. "It also shows that there is almost a 100% chance that a person will be noninfectious in four to six days, which could lead to shortening isolation time for these people. This could have a huge economic and social impact."
News of the study appeared in The Jerusalem Post last week.
Schwartz's double-blind study wrapped up in January. He was interviewed in English six months ago.
And consider that before – and since then – several other studies have shown the anti-malarial drug to be safe and effective in reducing COVID symptoms. The American Journal of Therapeutics published a study, "Ivermectin for Prevention and Treatment of COVID-19 Infection," which concluded that the evidence was moderate-to-certain that "large reductions in COVID-19 deaths are possible using ivermectin."
So why is Israel not using it?
"There is a lot of opposition," Schwartz said regarding his study. "We tried to publish it, and it was kicked away by three journals. No one even wanted to hear about it. You have to ask how come when the world is suffering."
Neither the U.S. Food and Drug Administration nor the World Health Organization have approved it.
Several Israelis who have recovered from COVID told ALL ISRAEL NEWS that when they asked their doctors for ivermectin to treat their symptoms, they were told by the doctors they could not prescribe ivermectin nor hydroxychloroquine.
Schwartz studied volunteers, 18 years old and up who were diagnosed with coronavirus and were staying in state-run COVID-19 facilities: 49 received the pill and 45 a placebo. By day 6, nearly 72% of volunteers treated with ivermectin tested negative for COVID, compared to 50% who received the placebo.
But for every study that supports the use of invermectin, there seems to be another study or criticism about its efficacy and safety in COVID treatment. Ya'acov Nahmias, a researcher from Hebrew University of Jerusalem, also quoted by the Post, said ivermectin "has significant risks associated with it."
"We should be very cautious about using this type of medication to treat a viral disease that the vast majority of the public is going to recover from even without this treatment," he said.
Ivermectin has been banned by several governments. The South African Health Products Regulatory Authority (SAHPRA) ruled there is no evidence that ivermectin increases viral clearance or reduces hospital admissions, disease complications or mortality."
An Indonesian philanthropist was arrested after his pharmaceutical company, Harsen Laboratories, was accused of operating without a license from the government and gave out free samples of ivermectin to charitable organizations.
And perhaps more concerning is that mention of the drug – and several COVID-related topics – can arouse big-tech censorship. Even liberal comedian Bill Maher called the Google/Facebook/YouTube censorship of ivermectin and other COVID-related topics "outrageous."
"YouTube should not be telling me what I can see about ivermectin," he said. "Ivermectin isn't a registered Republican. It's a drug! I don't know if it works or not and a lot of other doctors don't either," he said.
"Censoring discussion about potential medical treatments is more sinister than doing it with the lab leak theory. I don't know whether ivermectin works to treat COVID-19 or not, and neither does YouTube, but suppose we find out six months later that it does work and we could have saved thousands of lives. Does Big-Tech really want that on their conscience?" Maher said.
Facebook shut down a group of doctors who discussed and promoted the use of ivermectin in treating the coronavirus. The international group had more than 10,000 doctors and researchers.
On the other hand, Slovakia is the first European Union nation to approve use of ivermectin as a treatment.
While not specifically mentioning ivermectin, Dr. Gil Yosef Shahar of Israel's Rambam Hospital asked why the Ministry of Health is not investing in research of natural substances that Israelis testified have helped them weather the disease.
"There are thousands of substances in the plant world with anti-viral properties. If the main purpose of forcing the vaccine on the entire population (by denying rights), is to prevent the development of mutations, it would have been appropriate to invest a respectable budget in researching those substances," he wrote. "The government's refusal to invest even a small budget in researching those plants shows that preventing mutations is probably not in the forefront of their minds."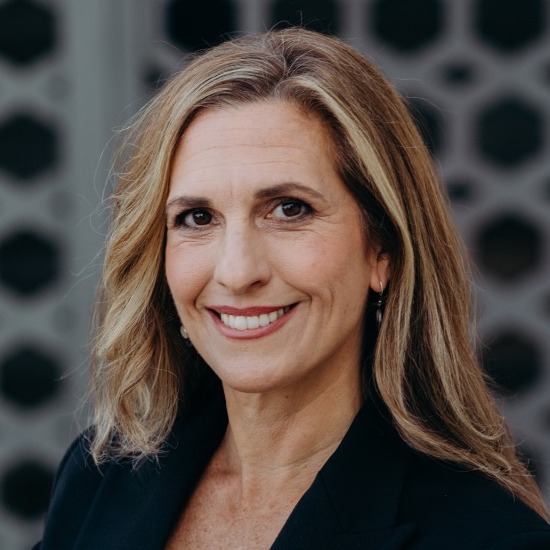 Nicole Jansezian was the news editor and senior correspondent for ALL ISRAEL NEWS.
A message from All Israel News
Help us educate Christians on a daily basis about what is happening in Israel & the Middle East and why it matters.
For as little as $5, you can support ALL ISRAEL NEWS, a non-profit media organization that is supported by readers like you.
Donate to ALL ISRAEL NEWS
Current Top Stories
Comments