Amid spreading Arab unrest, Mansour Abbas calls for calm, says Israeli Arabs must help form new government 'For sake of our society'
Arab and mixed Arab-Jewish cities across Israel are burning; Hundreds heading to Jerusalem for more rioting at Haram al-Sharif, the Temple Mount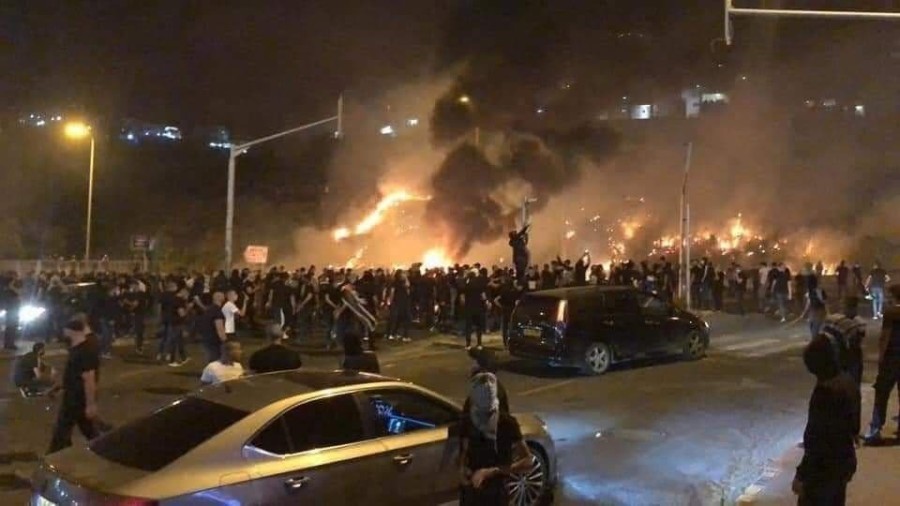 Following a day when rockets pummeled southern Israel, another battlefront opened early Wednesday morning, this one in several Arab cities within Israel where footage shows what looks like the onset of a devastating and painful civil war between Jewish and Arab residents there.
The government declared a state of emergency in the city of Lod, which has become ground zero for clashes between Arabs and Jews. Cars were set on fire, homes vandalized and two synagogues were completely torched.
The military entered the city after midnight to restore order. 
"Civil war" is breaking out, said Lod Mayor Yair Revivo adding that the violence was "too big for the police."
"This is Kristallnacht in Lod," Revivo said on Channel 12. "Synagogues are being burned. Hundreds of cars set alight. Hundreds of Arab thugs are roaming the streets… Civil war has erupted in Lod… The Orthodox-nationalist community here has guns. I'm imploring them to go back home, but they understandably want to protect their homes. Molotov cocktails are being thrown into [Jewish] homes. The situation is incendiary."
🔴A synagogue is burning in Lod

pic.twitter.com/Qk0smCbtow

— Gabriel Hébert-Røuillier (@Gab_H_R) May 11, 2021
Prime Minister Benjamin Netanyahu visited the mixed Arab-Jewish city at 1:30 a.m. and said what was happening was "fundamental hate." 
"We will not tolerate this; we need to restore calm," Netanyahu said. "If this isn't an emergency situation, I don't know what is. We are talking about life and death here."
Prior to his arrival, right-wing extremist Itamar Ben Gvir, a Knesset member, visited Lod and said he was highly critical of how the situation has been handled.
On Monday, Musa Malakh Hassuna, 33, was shot during the riots in Lod. More violence broke out between mourners and police during Hassuna's funeral on Tuesday, leading to more clashes and rioting that night.
Police Chief Koby Shabtai said he hasn't seen such sectarian violence since October 2000 – the beginning of the Second Intifada.
While Lod was ground zero, riots spread throughout cities around the country such as Jaffa, Akko, Nazareth, Umm El-Fahm, Beersheva and Majd al-Krum.
Of the five Israelis who have died in Hamas rocket attacks since Monday, two are Arab Israelis – Nadine Awad, only 16, and her father Khalil, from the village of Dahmash near Lod.
"All Israelis – Jews and Arabs, we are all targets of Hamas terrorism!" lamented Yoseph Haddad, an Arab Israeli who works for coexistence.
Khalil (52) & Nadin (16) Awad, Israeli-Arab father & daughter from Lod area were killed last night when a rocket fired from #Gaza hit their house.

Hamas terror targets Israelis of all faiths. Israel will never tolerate targeting of any of its citizens.pic.twitter.com/zK0kQJeHOt

— Israel Foreign Ministry (@IsraelMFA) May 12, 2021
Palestinians put the number of dead at 35 in Gaza from Israeli airstrikes.
Meanwhile, Knesset Member Mansour Abbas – who was rumored to be joining a coalition with Jewish Israeli parties in the parliament up until two days ago – called for calm. 
"The situation is volatile and dangerous," he said in Arabic.
In an interview with an Arab-Israeli radio station, Makan, Abbas said he plans to rejoin coalition talks after the violence subsides.
"There is no choice but to return to political negotiations to form a government, after the fire dies down," he said. "We have a real opportunity to play an important role in Israeli politics, for the sake of our sector."
An Israeli political reporter, Barak Ravid, said the participation of Arabs in government "is more important than ever."
"But for that to happen it is impossible to continue sitting on the fence. Abbas and other Arab Knesset members must act more decisively to end the pogroms against Jews in the cities involved, calm the extremist discourse around al-Aqsa and condemn the rocket fire from Gaza," Ravid said.
Haddad expressed his disappointment with Israeli-Arab leaders for failing to clearly condemn the violence and hatred unfolding.
"It really hurts me to watch the riots in Arab villages and cities. It pains me to see extremists succeed in inciting and inflaming the street. It pains me that no public Arab leader will take responsibility and calm the agitation," he wrote on Facebook. "And, mostly, it pains me because this does not reflect Arab-Israeli society. Remember, in the past year Arab Israelis were on the frontlines of the fight against coronavirus in Israeli hospitals. Remember that only one and a half weeks ago, Arab Israelis were offering help to the victims of the Mount Meron tragedy. Remember that there are close to most 2 million Arabs in Israel! So please do not include us all in this."
One Palestinian living in Jerusalem, Bassem Eid, blamed Hamas for stirring up this latest round of violence and exploiting a property dispute in Sheikh Jarrah, Jerusalem as an excuse for "the latest missile barrage and social media incitement."
"As a Palestinian living in Jerusalem, I am frustrated and angry," he wrote. "Hamas is currently running a social media campaign calling for Palestinians to incite violence during demonstrations in Jerusalem and elsewhere. They are encouraging Palestinian youth to throw their lives away by hurling rocks and makeshift bombs at police."
He also goes on to say that "Hamas-led riots outside of the al-Aqsa Mosque prove that Israeli police are not at fault for the dangers preventing Muslims from praying. Hamas has incited mobs and provoked violence with the intention of framing Israel for ethnic cleansing. Just today, provocateurs filled several busses to travel to Jerusalem to participate in the 'historic' riots and answer the Hamas call to incite violence."
But this did not stop foreign ministers from the Arab League (which includes Jordan, Saudi Arabia, the Palestinian Authority, Qatar, Egypt, Morocco, Tunisia) from blaming Israel for this current round of rockets and declaring support for Palestinians who were defending al-Aqsa Mosque, they said, with their "bare chests."
The League decided to pursue condemnations from the United Nations and urged the International Criminal Court to go ahead with its investigation of Israel's "war crimes and crimes against humanity" in reference to the Palestinians.
"These aggressions and crimes are a blatant provocation of the faithful everywhere and threaten to ignite a cycle of violence that threatens security and stability in the region and the rest of the world," the resolution said.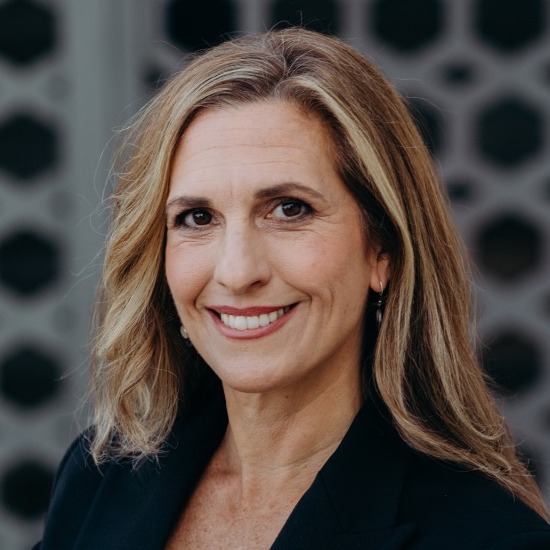 Nicole Jansezian is the news editor for both ALL ISRAEL NEWS and ALL ARAB NEWS and senior correspondent for ALL ISRAEL NEWS
A message from All Israel News
Help us educate Christians on a daily basis about what is happening in Israel & the Middle East and why it matters.
For as little as $5, you can support ALL ISRAEL NEWS, a non-profit media organization that is supported by readers like you.
Donate to ALL ISRAEL NEWS
Current Top Stories
Comments