After equating US, Israel to Hamas, Taliban, congressmen call to censure Ilhan Omar
This is not the first time Omar has made such comments, which reflects a concerning trend in erosion of US-Israel relations
U.S. Rep. Ilhan Omar, D-Minn. (Photo credit: Gage Skidmore, Wikimedia license CC BY-SA 2.0)
Since she was elected to Congress in 2019, and even before then, Rep. Ilhan Omar has made a series of inflammatory anti-Israel and anti-Semitic statements. And now she is facing blowback, yet again, for equating Israel and the United States with the Taliban and Hamas.
"We must have the same level of accountability and justice for all victims of crimes against humanity. We have seen unthinkable atrocities committed by the U.S., Hamas, Israel, Afghanistan, and the Taliban," she wrote posting a video on Twitter of herself speaking to Secretary of State Antony Blinken on June 7. "I asked Secretary Blinken where people are supposed to go for justice."
Republicans are pushing for Omar, who is Muslim, to be censured while 12 of the 25 Jewish Democrats in the House of Representatives called on her to clarify her statement, which gives "cover to terrorist groups."
Omar said she did not intend to make "a moral comparison between Hamas and the Taliban and the U.S. and Israel." But she also fired back at her Jewish colleagues.
"It's shameful for colleagues who call me when they need my support to now put out a statement asking for 'clarification' and not just call," she said. "The Islamophobic tropes in this statement are offensive. The constant harassment and silencing from the signers of this letter is unbearable."
Even Hamas was offended, but for other reasons. Basem Naim of Hamas' International Relations said while Omar was "defending justice," it was "unfair" to compare Hamas to Israel and the U.S. because the Palestinian people have been victims of "the most heinous crimes."
But this is far from the first time that the Somali-born congresswoman has made statements that have crossed the anti-Israel or anti-Semitic line. Last month, Omar called Israel's retaliatory airstrikes on Hamas as an "act of terrorism," but failed to condemn Hamas rocket attacks on Israelis and its use of Palestinian civilians as human shields.
"Omar, more than most of her other freshman congresswoman peers, has come under scrutiny for her positions on Israel, which include support of the boycott Israel movement, or BDS," The Times of Israel reported.
From as early as 2012, before she was in Congress, Omar tweeted that Israel had "hypnotized" the world. She once retweeted a journalist who is critical of Israel and added the comment: "It's stunning how much time U.S. political leaders spend defending a foreign nation even if it means attacking free speech rights of Americans."
Another time she wrote on Twitter: "It's all about the Benjamins baby," in reference to the pro-Israel lobby AIPAC.
In 2019, Israel barred entry to Omar and fellow Muslim congresswoman Rashida Tlaib, who is of Palestinian descent, over their support for BDS and their anti-Israel statements.
Omar has apologized or clarified each time, but the damage has been done.
House minority leader, Kevin McCarthy, recommended Omar be removed from the House Foreign Affairs Committee and said he will forward a resolution to do so if the GOP takes power in the 2022 midterms.
Omar, he said, is "an individual that has not once, but on numerous occasions been anti-Semitic."
Fox News contributor Ari Fleischer called her "a reckless congresswoman whose judgment is awful."
"Ilhan Omar continues to say these things," Fleischer said. "The fundamental problem is you really have a member of Congress whose ideas are the antithesis of democracies defending themselves."
Omar is part of "the squad" – a quartet of four progressives in Congress – and a growing number of Democrats who have begun a slow turn away from America's traditional bipartisan support of Israel.
A Rasmussen poll found that 61% of U.S. voters likely disagree with Omar, while 24% of voters agree and 15% are not sure. Half of voters said they would support censuring Omar, 35% would not support censure and 15% are not sure.
But the poll also showed that younger voters are far more likely than older voters to agree with Omar: 41% of voters under 40 agree with Omar's comments, compared to just 18% of voters 40-64 and 13% of voters 65 and older.
This reflects a concerning trend where millennials seem to be drifting from the traditionally strong relationship between the U.S. and the Jewish state.
However, overall only 34% of voters have a favorable impression of Omar, including 11% who have a "very favorable" view, while 50% have an unfavorable view and 38% have a "very unfavorable" impression.
The survey of 900 respondents was conducted on June 14 and 15, and has a margin of error of +/- 3 points.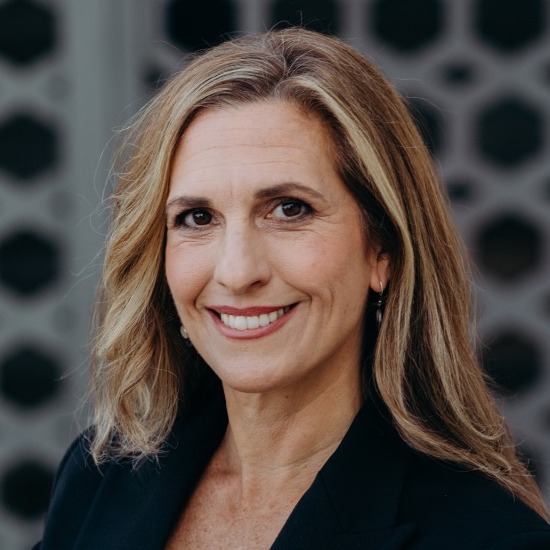 Nicole Jansezian was the news editor and senior correspondent for ALL ISRAEL NEWS.
Popular Articles
A message from All Israel News
Help us educate Christians on a daily basis about what is happening in Israel & the Middle East and why it matters.
For as little as $5, you can support ALL ISRAEL NEWS, a non-profit media organization that is supported by readers like you.
Donate to ALL ISRAEL NEWS
Latest Stories
Comments