Abraham Accords created investment opportunities, better diplomatic relations making this an opportune time to invest in Israeli companies
Speaking at ARISE Summit, Founder and CEO of Wise Money Israel Evan Liberman explains how Israel offers a range of sectors for investors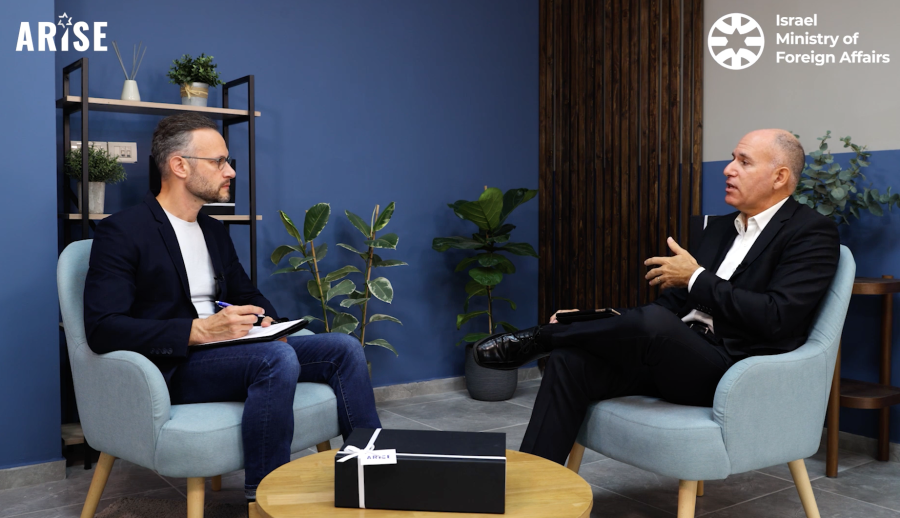 Screenshot of interview with Evan Liberman, ARISE Summit on Nov. 30, 2021
While Israel is a small and innovative emerging market economy, it is also considered a developing market offering potential investors a broad range of sectors to invest in, such as technology, biomed, industry, real estate and energy.
This was the assessment of Evan Liberman – founder and CEO of Wise Money Israel capital investment company – who enthusiastically shared the many positive developments that have occurred since the signing of Abraham Accords in 2020 and the latest opportunities for investment in Israel during the ARISE Summit on Nov. 30. 
Founder and Chairman of ARISE Calev Myers interviewed Liberman who said Israeli technology is leading the way in alternative energy (wind and solar technology, thermal energy, renewable energy) and cyber security.
Liberman and his team help their clients – the Israeli public and foreign investors – by helping them build a successful investment portfolio in Israeli companies. 
The ARISE Summit is an annual event that aims to match companies, empower businesspeople and engage communities to take part in the opportunities emerging from Israel and the Middle East. This is the second year in a row that the ARISE Summit has taken place online rather than in person due to COVID restrictions. 
ARISE was founded four years ago with the goal of connecting businesspeople from around the world to the Israeli marketplace.
Wise Money Israel currently represents clients from 26 countries and is strictly regulated by the Israel Securities Authority and trades on the Tel Aviv Stock Exchange. Liberman explained that the Israeli market is comprised of about 3,600 different securities, represented by 500 to 600 Israeli companies that list their stocks and bonds, both corporate and government, options and exchange refunds. In addition, Wise Money Israel also invests in a small number of Israeli companies that are listed on NASDAQ.
"Our focus as a Zionistic firm is to focus on Israeli securities wherever they're found," he said. 
Wise Money essentially monitors any companies that are Israeli-based and they are also able to invest in Israeli foreign markets.
Liberman said Israel is a leader in pioneering cyber security.
"There's a lot of companies that are solving some of the world's cyber terrorism issues in that space. That trend is a continuing ongoing trend as Israel's had to go through its own security issues, having to guard our own infrastructure from cyber terrorism. So we've developed solutions and we're externalizing that technology to the world."
"Forty-one percent of global funding that goes to cyber companies is actually going to Israeli companies, so almost half the market of cyber is through us," he said. 
Liberman also explained that while it's rare for a startup to be worth $1 billion while still private – termed a "unicorn" in the world of cyberspace – one out of every three of those unicorns are Israeli.
Myers asked about the effects of last year's signing of Abraham Accords on Israel's investment market. Liberman said the Accords have improved Israel's political standing on the world stage and how the nation is perceived in terms of a place for investment. The effect is that Israel's political risk is dropping, he said.
"Bahrain and UAE and others that are actually forming partnerships with us now, both on the government level and entrepreneurs, partnerships – even some of the publicly-traded firms and banks ­are already doing agreements between their various organizations, so we'll start to see the fruit of that in the future years in the securities market."
Myers and Liberman also discussed the trend of countries moving their embassies to Jerusalem and how that has improved diplomatic relations with countries, even those that were at one time, boycotting Israel. The fact that those same countries are now investing in the Israeli markets is a strong indicator of more of the economic growth potential of Israel now and in the future. In this way, the business relationships that have developed because of the Abraham Accords resulting in better diplomatic relations.
Liberman also spoke about the effects on the coronavirus pandemic since early 2020. He explained that while Israel gross domestic product (GDP) was hurt by COVID, Israel is on the road to recovery.
"It took us about 11 months to crawl out of the economic damage that was done to the market but after 11 months those investors that had the fortitude to hang on actually made money. We made money for clients during the COVID year just by timing when we were going to buy and sell things."
"With COVID behind us now," he continued, "we're seeing the contraction is now turning into growth again by Israel's comeback to about a 4% growth rate, 5% unemployment rate, so we're back in business from that perspective."
Liberman recommend diversifying one's portfolio by investing in Israel. He shared the success stories of two Israeli companies, in particular, Maytronics pool cleaning robots and Perion Networks, a global technology innovator in digital advertising, both of which have experienced exponential growth in recent years.
For more information about investment opportunities and additional resources about investing in Israel, go to Wise Money Israel.
Related articles:
ARISE Summit panelists say businesspeople can learn from the trend lines in order to follow peace to prosperity
ARISE panelists extol bilateral business and investment relations between the UAE, Israel since signing of Abraham Accords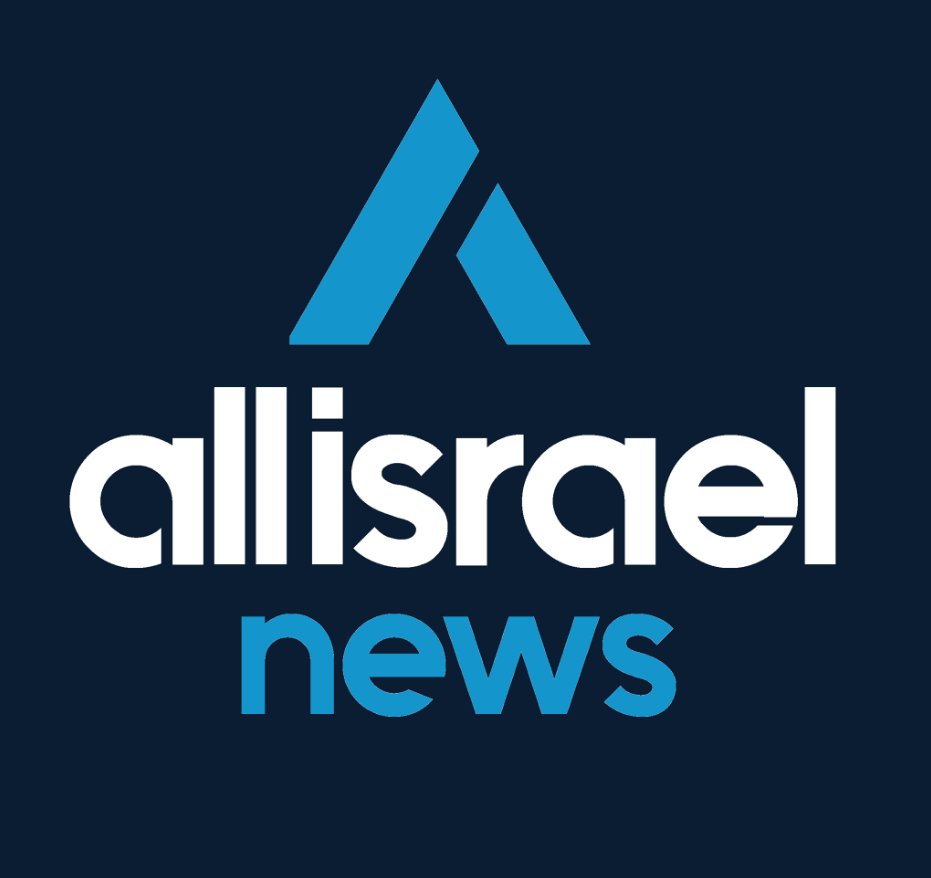 The All Israel News Staff is a team of journalists in Israel.
A message from All Israel News
Help us educate Christians on a daily basis about what is happening in Israel & the Middle East and why it matters.
For as little as $5, you can support ALL ISRAEL NEWS, a non-profit media organization that is supported by readers like you.
Donate to ALL ISRAEL NEWS
Current Top Stories
Comments