Abraham Accords like a 'locomotive picking up speed'
OurCrowd – Israel's online global venture investing platform – hosts Global Investor Summit
The author (center) with Abdulla Abdul Aziz AlShamsi, acting director-general of the Abu Dhabi Investment Office (right) and another representative of ADIO (Photo: Maayan Hoffman)
For the first time, significant delegations from the Gulf region attended the OurCrowd Global Investor Summit last week to highlight what visitors said is a major increase in activity between the countries. 
OurCrowd is Israel's online global venture investing platform. It incorporated OurCrowd Arabia in the United Arab Emirates in May 2021, shortly after the signing of the accords. In November, OurCrowd agreed to invest $60 million over the next few years to expand its Abu Dhabi operations with a new venture capital office and Artificial Intelligence tech hub supported by the Abu Dhabi Investment Office (ADIO). 
The summit brought representatives from 81 countries to talk about and share innovations in fields ranging from food and climate tech to quantum computing and space. Organizers repeated the phrase "this is the era of the Abraham Accords" all day on Wednesday.
"When we started in 2021, the Israeli VC system was being flooded with money from around the world," said OurCrowd Arabia Chairman Dr. Sabah al-Binali. "The UAE had been deploying capital worldwide already, so we saw this as a new market opening. But building a relationship takes time… The main trick is that you have to see [the Abraham Accords] as a relationship rather than an ATM."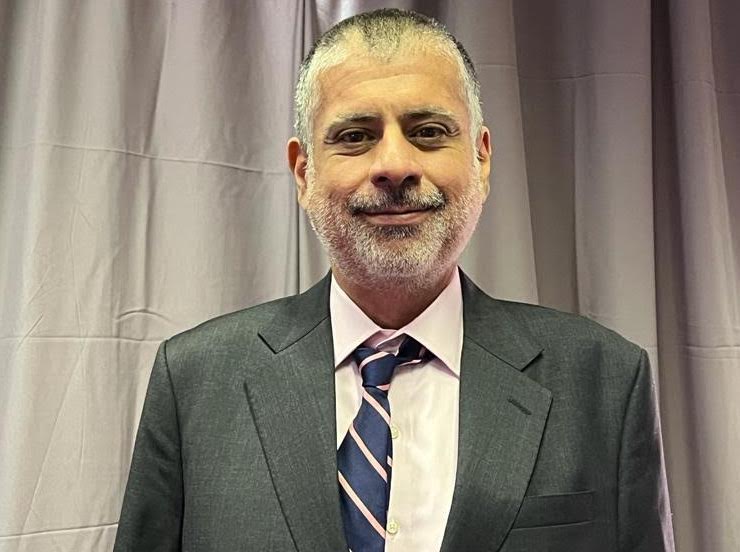 OurCrowd Arabia Chairman Dr. Sabah al-Binali (Photo: Maayan Hoffman)
As relations increased, memorandums of understanding turned to actual business deals. According to a 2022 report released earlier this month by the Abraham Accords Peace Institute, total trade between Israel and its regional partners reached $3.57 billion in 2022, up from $1.095 billion in 2021 and $593 million in 2019. For example, trade between Israel and the UAE reached $2.59 billion in 2022, a 124% increase from the year before.
Al-Binali said that as the countries work effectively together, the region can take its "right place as a world leader. Technology can be a force to bring nations together, and that is what gets me excited."
The Gulf tech business delegation at OurCrowd was the largest ever to visit Israel together, al-Binali believes. From the UAE, representatives came from ADIO, Abu Dhabi Global Market (ADGM), Hub71 and Abu Dhabi Residents Office (ADRO). 
Startups from Morocco included Chari, Icon.ma (Metaverse, AR/VR), Kekeli Technologies, OCP Maintenance Solutions, GRCC Me Time and Aerodrive Engineering Services. In addition, the venture capital fund UM6P Ventures, the technology incubator APP Editor and the hackathon organization Hack & Pitch participated, among others. 
There was also a smaller delegation from Bahrain.
"We have not picked out any Moroccan investments yet," OurCrowd CEO Jon Medved admitted, "but I want to make it clear it will happen - in the next three months, six months, within the year - we are going to be doing events in Morocco."
Last year, Israel's Marom Energy acquired 30% of Morocco's Gaia Energy to enable the company to invest more in renewable energy. In November, Morocco's National Office for Electricity and Drinking Water (ONEE) and Israel's national water company Mekorot signed a memorandum of understanding.
Medved hired a full-time representative to sit in Morocco, OurCrowd Arabia Head of Business Development MENA Youssef Seffar.
"We are here seeking new alliances," said UM6P CEO Yasser Biaz. "We believe that if we work together, all our dreams can come true."
Medved expresses similar sentiments: "We are looking forward to the expansion of the accords. We are not done yet, but just getting started."
'More similarities than differences'
One of the reasons the business opportunity is so profound between Israel and the UAE is their variant access points, al-Binali explained. Israel has an advantage in the West and the UAE in Southeast Asia and Africa. In the end, this could result in trilateral deals and new markets.
"A perfect example of this is that Israel and Jordan have had this so-called cold peace," al-Binali said. "Recently, they scored a water and electricity swap, with the UAE taking the lead role in the negotiations and helping fund it."
He said the UAE could serve as Israel's gateway to the Middle East, Africa, Southeast Asia and Indonesia - millions of people with which Israel has no or less significant business relations. Even in the case of India, with which Israel has ties, "you need a local partner. Many of India's leading businessmen have homes and businesses in the UAE."
Another opportunity is for businesses to be set up between more than one Abraham Accords country and Israel. Now, everything is more bilateral.
Finally, al-Binali said that in an era when the U.S. market is teetering, and inflation is rising, diversification of one's investor and client base is increasingly essential.
"There is a trope that Israelis make fast decisions and Arabs make slow decisions, but it is not true," he added. "From my experience, an Israeli business or investor will look at what is in front of him and say, 'this looks great; I am going for it.'
"An Emirate or Gulf investor will say, 'this looks great, but how does it fit into my current business? Is it where I want to be in 10 years?' and then start moving. But once we have a plan, we move fast."
Either way, as Abdulla Abdul Aziz AlShamsi, acting director-general of the Abu Dhabi Investment Office, stressed, "we have more similarities than differences."
He said, "we fundamentally believe that there is an opportunity, a significant one, in this day and age, given all of the positive value that we have been able to demonstrate to the rest of the world, that the Middle East has the capability for exponential growth… We believe that if we fly together, we will soar together."
Will other Middle East nations join the flight soon?
Al-Binali said that the Gulf nations are keeping a close eye on how the Abraham Accords are playing out and waiting for the right opportunity. Medved has visited some of these countries that are "modernizing fast, and we are looking forward to them joining the accords."
He added: "This is not an experiment. The Abraham Accords are a locomotive moving forward and picking up speed."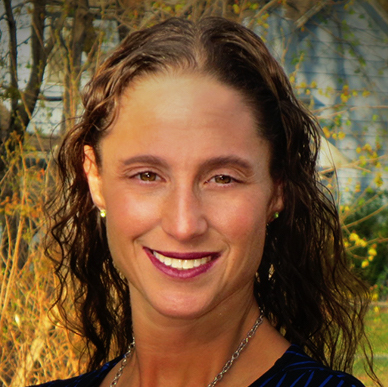 Maayan Hoffman is a veteran American-Israeli journalist and strategic communications consultant. She is Deputy CEO - Strategy & Innovation for the Jerusalem Post, where she also served as news editor, head of strategy and senior health analyst.
Popular Articles
A message from All Israel News
Help us educate Christians on a daily basis about what is happening in Israel & the Middle East and why it matters.
For as little as $5, you can support ALL ISRAEL NEWS, a non-profit media organization that is supported by readers like you.
Donate to ALL ISRAEL NEWS
Latest Stories
Comments