Opinion Blog / Guest Columnist
ALL ISRAEL NEWS is committed to fair and balanced coverage and analysis, and honored to publish a wide-range of opinions. That said, views expressed by guest columnists may not necessarily reflect the views of our staff.
A tale of two gatherings – Pro-Palestinian violent protesters vs. peaceful pro-Israel rally
Supporters of Israel attend a rally calling for the release of people held kidnapped by Hamas terrorists and in support of the state of Israel, at the National Mall in Washington, D.C., Nov. 14, 2023. (Photo: Shay Shohat/Flash90)
If there was still doubt in anyone's mind as to which side is fighting for justice, morality and safety, one simply needs to look at the stark differences between the two gatherings that took place a day apart from each other.
It was on Nov. 14 when some 300,000 people gathered at the "March for Israel" rally, which took place at the D.C. National Mall, to express their support and undying gratitude for the war Israel has been forced to wage against the evil atrocities which were perpetrated on their innocent citizens by Hamas terrorists. Yes, gratitude, because non-Jews who attended the rally, know all too well that an end to Hamas also ensures their safety.
That pro-Israel gathering was attended by thousands of Evangelical Christians, bi-partisan politicians, Jewish organizations and individuals, as well as the relatives of Israeli hostages who are still being held against their will after more than 40 days in captivity. 
One of those relatives was Alana Zeitchik, who spoke before the massive crowds, telling them that six of her family members, who were taken by force from their kibbutz, are still being held hostage in Gaza by these terrorists, without anyone knowing if they are still alive. She went on to describe how their kibbutz was decimated while a killing spree went on for hours. 
If anyone was justified to scream, rant and rave, it was Zeitchik, and no one would have blamed her had she made angry demands and threats over the inhumane massacre that took place, because she is one of those who is living a horrible nightmare. But, instead, she simply called for the denunciation of antisemitism and the freeing of the hostages, while, at the same time, expressing sympathy for innocent Gazans who have been caught up in the conflict.
Fast forward just one day later to the pro-Palestinian protest, which also took place in Washington, D.C. Unlike the previous calm event, just the day before, participants stormed the DNC headquarters, resulting in six police officers being injured as it turned into violence. Their profanity-laced shouts, demanding an immediate cease-fire, weren't enough for them to make their point. Instead, they resorted to physical blows and cuts, as well as the use of pepper spray on police officers, all of which can be seen from videos that were filmed of the incident.  
That footage shows "protesters shoving police officers and trying to grab hold of metal barricades at the DNC headquarters as the officers forcefully removed the individuals."
One protester, claiming that 11,000 people had been murdered, said, "Millions of our taxpayer dollars go to Israel to carry out this genocide," despite the fact that 11,000 people have not been killed nor is Israel carrying out a genocide. It has, rather, been forced into a war initiated by barbaric terrorists whose only goal is the genocide of the Jewish people and their ancestral homeland, but the complete distortion of that truth is a more useful narrative to those whose Jew-hatred is no longer being hidden.
While all of this chaos was ensuing outside the DNC headquarters, a reception of about 100 people was underway for House leaders and lawmakers who were running for office. That event was abruptly interrupted as the loud chants overtook the speeches in progress. It was reported that "about seven lawmakers were huddled in the basement and evacuated into police SUVs" with one Democrat representative, Brad Sherman of California calling the protesters "pro-Hamas."
A quarter-million folks rallying on the Mall yesterday to support Israel? Peaceful, orderly, strong.

Two hundred anti-Israel protesters outside DNC tonight? Chaos, weakness, Capitol buildings locked down.

Says a lot! https://t.co/xQI7hDmuyO

— Peter Meijer (@VoteMeijer) November 16, 2023
Of course, this was not an isolated incident amid the myriad of pro-Palestinian demonstrations which have also turned violent. The worst incident occurred on Nov. 5, 2023 in the Thousand Oaks suburb of Los Angeles, when 69-year-old Paul Kessler died after having been hit on the head by a pro-Palestinian demonstrator as Kessler waved an Israeli flag.  
Similarly, pro-Palestinian campus protests have become the site of rage and out-of-control students who have resorted to violence. At an Oct. 26 protest, which took place in New Orleans' Tulane University, where 40% of the student body is Jewish, "two men, one of them masked, drove through the protest in a pickup truck waving a Palestinian flag. One of the men attempted to set an Israeli flag on fire. A student trying to prevent the flag from burning was hit in the head by the masked man with a flag pole." Another "was punched by a pro-Palestinian protester and hit in the head with a megaphone leading to his nose being broken."
Athens demonstrators branded Israel a murderous state, while London students at a pro-Palestinian march on Nov. 6 called for "the world to be clean of Jews." Perhaps, the worst of all was "Gas the Jews" chant which was heard at a pro-Palestinian demonstration in Sydney, Australia on the evening of Oct. 9.
There are dozens more examples of violent rhetoric that could be cited, but the one common denominator found at all of these anti-Israel protests is the violent call for harm and destruction against a nation, her people and those who live outside the country but who, nonetheless, share the same ethnicity. 
It is a hateful message, fueled by a demonic thirst for bloodshed, which automatically disqualifies it from being on the right side of the conflict. If anything, these angry haters distinguish themselves as those who justify acts of terror, including rapes, beheadings and the murder of innocents – all heinous crimes which no cultured or sane society could tolerate.
It's important to highlight the disparate and striking differences between the pro-Palestinian and pro-Israel camps, because there can be no ambivalence as to which side is pro-peace and which side is pro-hate and pro-death.  
In contrast, at the March for Israel program, speakers included Israeli President Isaac Herzog, Senate Majority Leader Democrat Chuck Schumer, as well as Democratic House Minority Leader Hakeem Jeffries, all calling for an end of hatred against Israel, the Jews and fighting together against terrorism. Crowds broke into songs and heartfelt prayers were offered up.  
One account described it as a "vibrant celebration of Jewish unity, prayer and shared identity, standing in stark contrast to divisive demonstrations with an unwavering commitment to peace and positive values."
Nothing could be simpler than recognizing the two choices set before us in this obvious fight between good and evil, morality vs. immorality and the Satanic forces which are railing against God's chosen people.
Humanity is at a crossroads, but the choice is not hard. It is one between life and death, as was the blessing and the curse, mentioned in Deuteronomy 30:19. We are told to CHOOSE LIFE!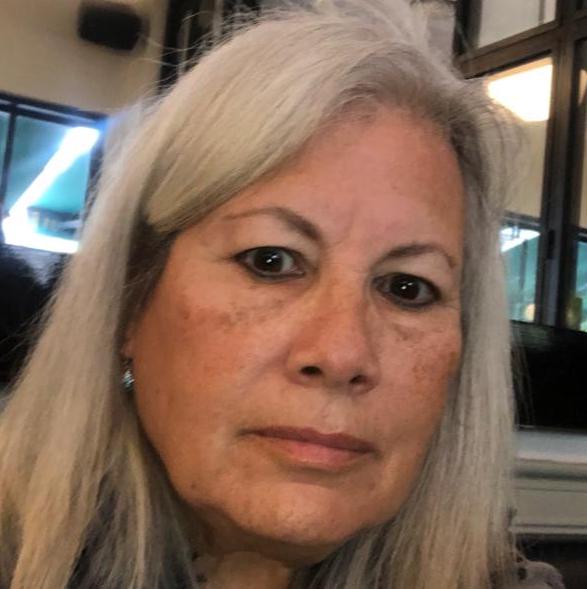 A former Jerusalem elementary and middle-school principal and the granddaughter of European Jews who arrived in the US before the Holocaust. Making Aliyah in 1993, she is retired and now lives in the center of the country with her husband.
Popular Articles
A message from All Israel News
Help us educate Christians on a daily basis about what is happening in Israel & the Middle East and why it matters.
For as little as $5, you can support ALL ISRAEL NEWS, a non-profit media organization that is supported by readers like you.
Donate to ALL ISRAEL NEWS
Latest Stories