A new regional order in the Middle East is (not so) slowly taking shape
The Israeli-Sudan peace deal is a sign of a broader paradigm shift across the region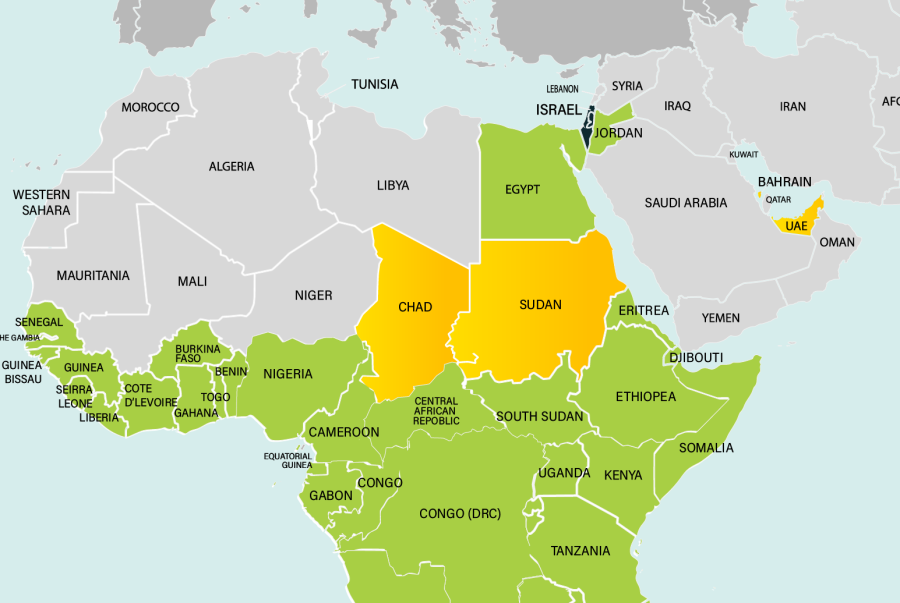 Map of Middle East and North Africa marking countries with diplomatic ties with Israel (in green), including the new additions (in yellow).
Sudan is a poor country with an unstable transitional government, a history of conflict and was once infamous for harboring terrorists.
With little seemingly on the surface to offer as opposed to the recent deals with two Gulf states, why would Israel seek to make a deal normalizing relations with the north African country that it accused of allowing weapons smuggling to its enemies only eight years ago?
Unlike the wealthy United Arab Emirates, where Israelis are expected to flock to as soon as the borders reopen for business opportunities and vacations at its luxurious beaches, exotic deserts and opulent resorts, Sudan has no economic advantage and is not expected to become a new tourist hotspot for Israelis.
But these peace deals — though undoubtedly rich in economic benefit — are more than just about money. A new regional order is taking shape in the Middle East.
And it has drawn a line in the desert sands of those who stand against Iran and those who stand for it.
What does this mean for Sudan?
The last few decades of Sudan's history have been wrought with war, military coups, a brutal dictatorship, genocide and poverty. Sudan was designated a state sponsor of terrorism by the United States after hosting Al Qaeda leader Osama bin Laden and other wanted terrorists. The country was infamously used as a funnel for Iranian weapons smuggled to Palestinians in the Gaza Strip, which resulted in intermittent Israeli attacks against these targets between 2009-2012.
"Much of the Iranian weaponry Hamas amassed in the Gaza Strip was smuggled to the coastal enclave by way of Sudan," according to Jonathan Schanzer, a former terrorism finance analyst at the U.S. Treasury and senior vice president for research at Foundation for Defense of Democracies. "This was laid bare by a daring Israeli air raid in 2012 that obliterated an Iranian rocket warehouse in the outskirts of Khartoum."
According to CIA statistics, in 2017 unemployment in Sudan was at nearly 20 percent with the economy in a downward spiral since South Sudan's secession in 2011. Half the population is at or below the poverty line, compounded by U.S. sanctions, which were lifted in October 2017.
The removal of the country from the terror blacklist and the removal of sanctions is expected to give the economy a chance to grow.
Just two days after the announcement of normalization on Oct. 23, Israel made the first move, announcing a shipment of $5 million worth of wheat to Sudan.
"We are looking forward to a warm peace and are sending $5 million worth of wheat immediately to our new friends in Sudan," the Prime Minister's Office tweeted on Sunday. "Israel will be working closely with the USA to assist Sudan's transition" to democracy.
The Sudanese arrival to the table comes within six weeks of two Gulf States — the United Arab Emirates and Bahrain — declaring peace with Israel, thanks in large part to the efforts of Donald Trump's administration.
But is also fits perfectly into a foreign policy approach of Israeli Prime Minister Benjamin Netanyahu who has been diligently forging ties with African countries since 2016 when he became the first Israeli prime minister in 50 years to make an official state trip to the continent. The Sudanese normalization agreement is a direct fruit of that investment.
Israel 'connecting to the whole world'
In a public address on Saturday, Netanyahu said these three peace agreements constitute a "new dawn" in the region and he expects more countries to follow suit.
"We brought three peace deals in six weeks. It's not luck, it's not coincidence but the result of clear policy, and our efforts," he said.
"Israel was completely isolated and they told us we were heading into a political tsunami," Netanyahu said. "What's happening is the absolute opposite. Israel is now connecting to the whole world."
Suddenly Israel is less taboo among its Arab neighbors than its founding in 1948.
More than simply having another Muslim-majority nation on its side, Sudan provides a strategic geographic position border the Red Sea and extends Israel's bloc of allies through neighboring Chad to the west and through Egypt on to Israel in the north.
"For Israelis, diplomatic ties with Sudan open the channels for intelligence sharing and give them a window into the opaque world of Sudanese counterterrorism efforts," noted Cameron Hudson, who served as the chief of staff to the U.S. special envoy to Sudan and as director of African affairs at the National Security Council. "Ties to Khartoum would help cut that lifeline and build Israeli Prime Minister Benjamin Netanyahu's diplomatic wall around the Palestinians even higher."
Israel and Sudan have already agreed to allow Israeli flights over the African nation even before the normalization agreement was allowed enabling more direct flights to South America.
What does this mean for the broader region?
The Palestinian issue, which once dominated the region, now seems to be overshadowed by the Iranian issue. Countries are aligning for and against Iran.
In this case, Israel easily shares company with the UAE, Bahrain, Egypt, Jordan, Sudan, Saudi Arabia and Morocco, backed by America. Meanwhile, the line-up of Iranian allies at the moment appears to include Syria, Lebanon, Yemen, Qatar and Gaza, backed by Turkey, Russia, and China.
Ironically, with its bold airstrikes on targets in Iran and Iranian targets in other countries, Israel has taken the lead in defending itself against the nuclear hungry Islamic regime has proven itself perhaps the greatest nemesis to Iran in the region. The Israeli actions may be appealing to some of these other nations looking for regional partners against Iran.
Also, by coming into an agreement with Israel, Sudan will receive billions of dollars in aid from the United States, Saudi Arabia (according to some reports) and the United Arab Emirates. This potentially drives a wedge between Sudan and China which had been one of Sudan's largest trading partners.
"The Arab world of 2020 differs from that of 2000 in many ways," Mordechai Kedar, a senior research associate at the Begin-Sadat Center for Strategic Studies, wrote. "The peace and normalization between Israel and the UAE and Bahrain signifies the collapse of the old theories, enabling the Jewish state to be accepted as a member, not an enemy, in the 'right' coalition."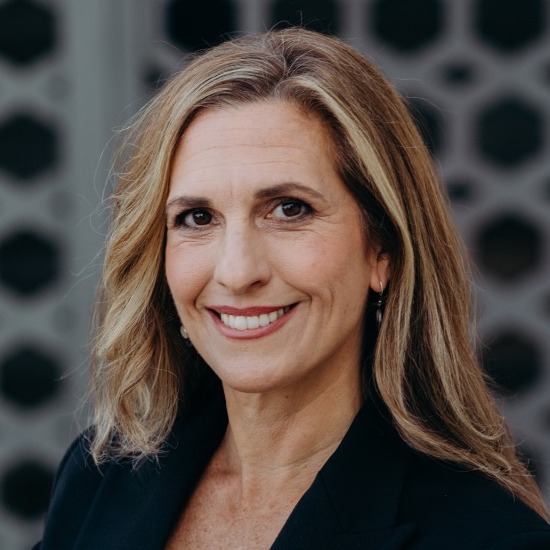 Nicole Jansezian is the news editor for both ALL ISRAEL NEWS and ALL ARAB NEWS and senior correspondent for ALL ISRAEL NEWS
A message from All Israel News
Help us educate Christians on a daily basis about what is happening in Israel & the Middle East and why it matters.
For as little as $5, you can support ALL ISRAEL NEWS, a non-profit media organization that is supported by readers like you.
Donate to ALL ISRAEL NEWS
Current Top Stories
Comments