25 years after nearly dying in terror attack, soldier will run Jerusalem marathon
Ariel Peretz and his three brothers began running together together four years ago; "Daily life improves all around," he told ALL ISRAEL NEWS
Dror, Ariel and Ohad (left to right) at the Tel Aviv marathon in 2020 (Photo courtesy of the Peretz family)
An Israel Defense Forces veteran, who was badly wounded in a terror attack 25 years ago, will run in this year's International Jerusalem "Winner" marathon on March 17.
Ariel Peretz was 19 years old when a terrorist rammed his car into the Tapuah junction, where he was on guard duty in the West Bank, nearly killing him. 
"I remember the town officer knocking on the door to deliver the news," Ariel's brother Ohad, 41, told ALL ISRAEL NEWS. "Then, I went downstairs to turn on the TV and heard a short and unclear report."
What was clear was that his brother was severely hurt. 
Despite all odds and after years of rehabilitation, Ariel recovered enough to get a job and eventually start a family. However, he still suffers from severe balance issues that prevent him from carrying large objects, standing on ladders and sometimes even performing basic daily tasks.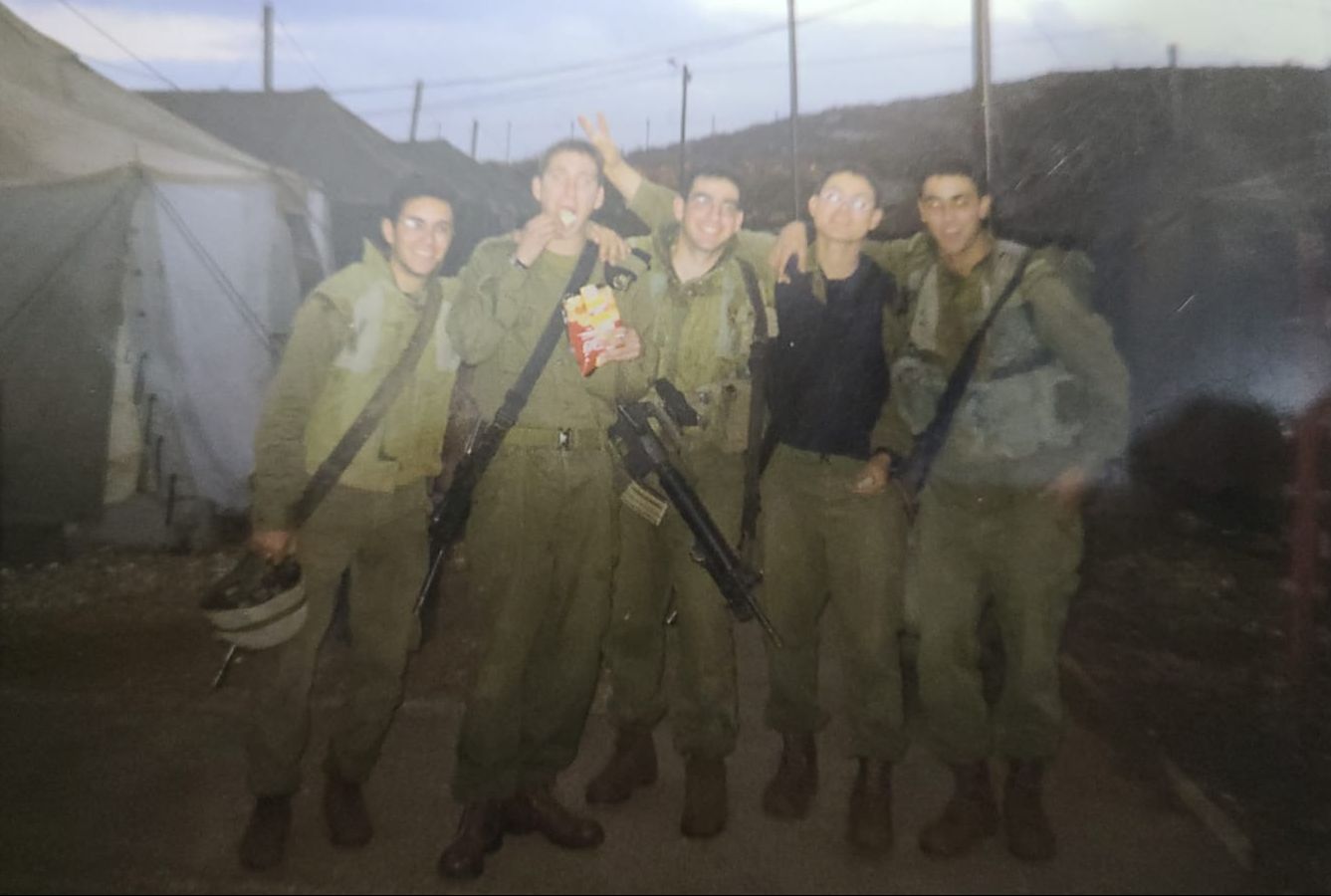 Ariel and his team near Nablus (Photo courtesy of the Peretz family)
"I am always afraid of falling," Ariel told ALL ISRAEL NEWS. Not that long ago, he fell and broke his leg.
Miraculously, when he runs, "the whole balance issue goes away."
"It is like a person who mumbles, but everything comes out clearly when he sings," said brother Dror, 30, who will run in the race, too. "He runs without falling - and this is a man who, on a regular day, cannot stand up."
Ariel, 44, started running four years ago, following in the footsteps of Dror, Ohad and his other brother, Lior, 39. He would watch them run together and wanted to try to. Ariel said he was nervous but hoped that he would manage. At first, he ran only a kilometer, but with his brothers' support, he was able to complete the Tel Aviv half-marathon in 2020 and the Jerusalem half-marathon in 2022.
This year, the Peretz brothers will run the half-marathon together once again.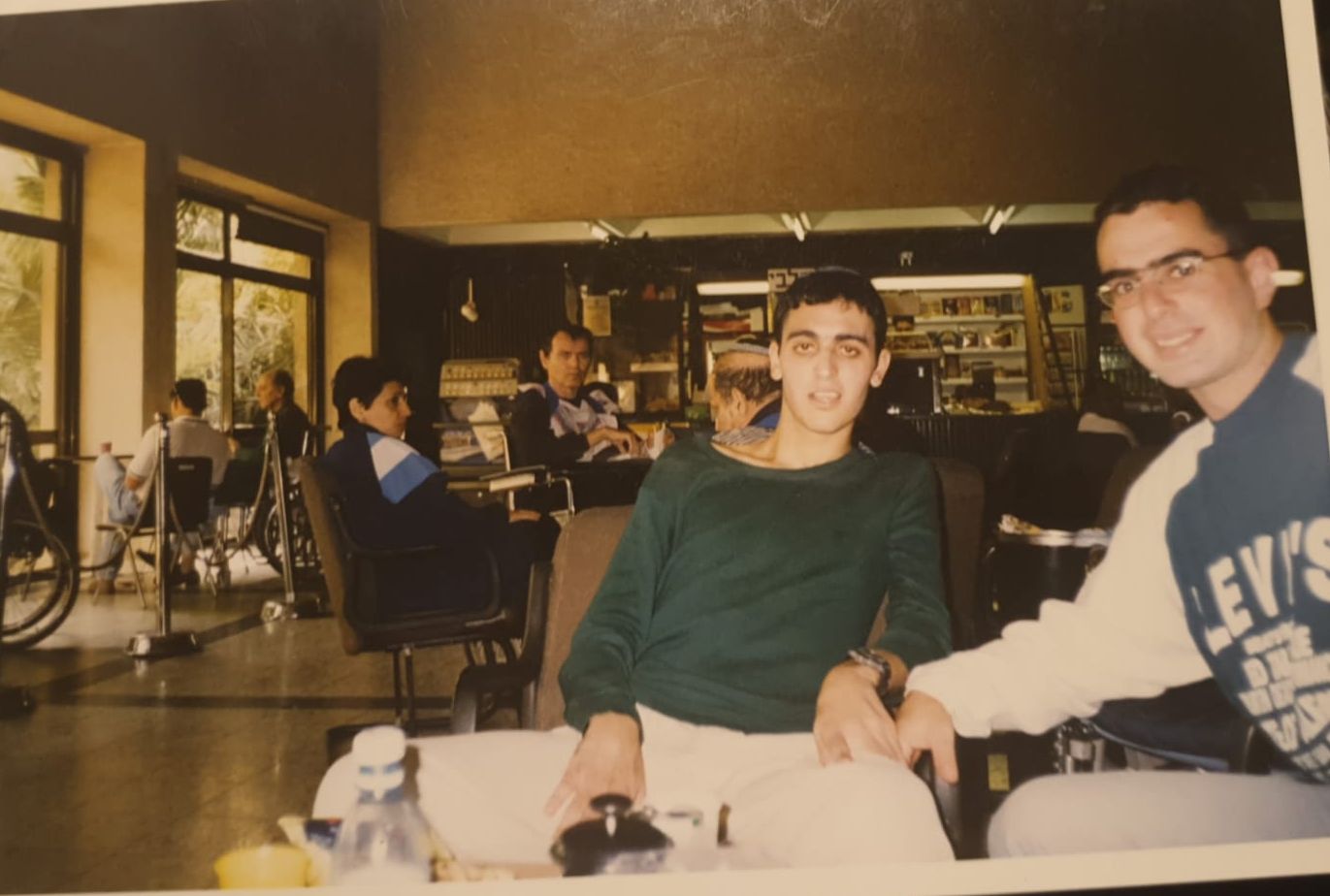 Ariel at Beit Levinstein for rehabilitation (Photo courtesy of the Peretz family)
The Jerusalem Marathon began for 13 years ago, bringing together hundreds of thousands of participants from Israel and worldwide. Jerusalem Mayor Moshe Lion called the marathon "one of the most remarkable sports events in Israel, while enjoying an unforgettable running experience that includes getting to know significant landmarks in the history of Jerusalem."
The Jerusalem race is considered one of the most beautiful and challenging in the world.
Runners will follow a path through ancient and modern history, including the Old City, the Knesset, the President's House, the Supreme Court, the Israel Museum, Khan Theater, Sultan's Pool and Hebron and Bethlehem roads.
Ariel lectures as part of the annual appreciation month for injured IDF soldiers in Ramat Gan (Photo courtesy of the Peretz family)
Ariel said that running has made him stronger both physically and mentally. Off the running path, he still struggles daily with his balance. However, he said the better shape he is in, the better his balance becomes.
"Running motivates me to do many more things," Ariel said. "Daily life improves all around. I can better see the cup half full instead of half empty."
The marathon also serves as motivation for his brothers, who might be able to run faster without him but stick by him the whole way throughout the race.
Left to right - Ariel, Dror, Ohad and a cousin running in the Jerusalem race in 2022 (Photo courtesy of the Peretz family)
"The fact that he was injured 25 years ago and today he can run is exceptional," Dror said. "It seems crazy, but it shows people can do things they never thought possible. 
"We thought Ariel would never stand," he continued. "Watching him cross the finish line at Sacher Park is so emotional and exciting. It is a moment you cannot forget."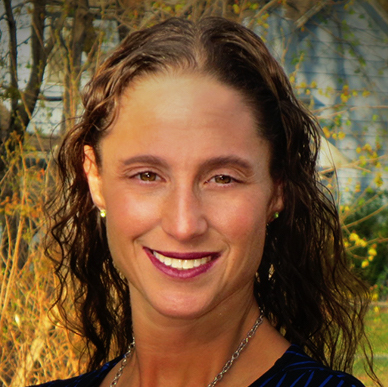 Maayan Hoffman is a veteran American-Israeli journalist and strategic communications consultant. She is Deputy CEO - Strategy & Innovation for the Jerusalem Post, where she also served as news editor, head of strategy and senior health analyst.
Popular Articles
A message from All Israel News
Help us educate Christians on a daily basis about what is happening in Israel & the Middle East and why it matters.
For as little as $5, you can support ALL ISRAEL NEWS, a non-profit media organization that is supported by readers like you.
Donate to ALL ISRAEL NEWS
Latest Stories