1948 UN International Law Commission jurists found 'territorial change only impermissible in a war of aggression'
Accusing Israel of 'violating international law,' U.N. Commission of Inquiry report claims turf for Palestinians that Israel won from Arab nations in self-defense
Members of the United Nations Independent International Commission of Inquiry on the Occupied Palestinian Territory, including East Jerusalem, and in Israel, Navanethem Pillay, Miloon Kothari and Chris Sidoti attend a press briefing at the United Nations headquarters in New York, Oct. 27, 2022. (Photo: REUTERS/Eduardo Munoz)
New York—Incurring condemnation from hundreds of protestors and ignoring evidence proffered by thousands, a new report by a United Nations Commission of Inquiry claimed "reasonable grounds to conclude that the Israeli occupation of Palestinian territory is now unlawful."
The report of the as-titled "U.N. Independent International Commission of Inquiry on the Occupied Palestinian Territory, including East Jerusalem, and in Israel" is the group's second to earn wide condemnation, with the Israeli ambassador to the U.N. showing that many commission members are known for their "very public and poisonous hatred of Israel."
In its report presented to the U.N. General Assembly on Thursday, the commission claimed the disputed territories that Israel captured from Jordan, Egypt and Syria in the 1967 Six-Day War are "Palestinian territory" and concluded that Israel's presence is unlawful "under international law, owing to its permanence and to actions undertaken by Israel to annex parts of the land de facto and de jure."
Despite the commission's allegation that Israel's permanent presence is "now unlawful," a U.S. international law specialist in 2018 testified that Israel acquired the territories in a war of self-defense and that there was "simply no precedent or authoritative source for forbidding defensive conquest in 1967."
The law specialist, Prof. Eugene Kontorovich, stated in a written testimony to the U.S. House of Representatives in July 2018, that "whatever the current status of an absolute prohibition on territorial change resulting from war, there was certainly no such blanket prohibition in 1967, when the territory came under Israeli control."
"Israel's use of force in 1967 was defensive – certainly the U.S. is entitled to view it as such – and thus explicitly lawful under the [U.N.] Charter. Thus there is no obligation to refrain from recognizing it," Kontorovich stated. 
When accusing Israel of acting illegally through "de facto annexation," the U.N. Commission of Inquiry cited Israel's wrongdoings to include "expropriating land and natural resources, establishing settlements and outposts, maintaining a restrictive and discriminatory planning and building regime for Palestinians and extending Israeli law extraterritorially to Israeli settlers in the West Bank." The COI report cites not only Judea and Samaria, but also eastern portions of Jerusalem and the Golan Heights – all areas that Israel acquired in the defensive Six-Day War.
U.N. Human Rights Council chair Navi Pillay presented the COI report to the U.N. General Assembly – the body that, in 1948, formed the International Law Commission, a group of highly authoritative jurists which established that a territorial change during a defensive war is permissible.
The commission's first anti-Israel report, released on June 7, was criticized by the U.S. State Department and a bipartisan group of Congress members. In March, 68 senators sent a letter to U.S. Secretary of State Antony Blinken urging him to prioritize ending the Commission of Inquiry, given its "disproportionate focus on Israel."
"By unfairly singling out Israel, the UNHRC undermines its credibility to investigate human rights violations around the world," the senators said. "The COI is the latest endeavor by UNHRC to discredit the only Jewish state and is likely to further fuel anti-Semitism worldwide." 
The COI claimed in the follow-up report that Israel's policies are having a "severe impact on Palestinian lives" and called them "grave violations and abuses of human rights, as well as violations of international humanitarian law." 
In response to the accusations, the Israeli Foreign Ministry partnered up with the StandWithUs advocacy group and recruited the support of dozens of other pro-Israel organizations to rally in protest.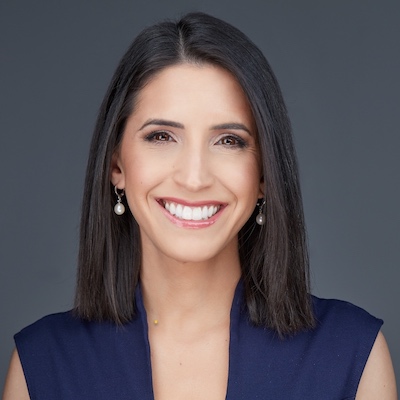 Tal Heinrich is a senior correspondent for both ALL ISRAEL NEWS and ALL ARAB NEWS. She is currently based in New York City. Tal also provides reports and analysis for Israeli Hebrew media Channel 14 News.
Popular Articles
A message from All Israel News
Help us educate Christians on a daily basis about what is happening in Israel & the Middle East and why it matters.
For as little as $5, you can support ALL ISRAEL NEWS, a non-profit media organization that is supported by readers like you.
Donate to ALL ISRAEL NEWS
Latest Stories
Comments