With his polls plunging, Defense Minister Gantz issues stunning apology for agreeing to 'unity' government with Netanyahu 
Urges all center-left parties to unite to remove Netanyahu from power, signals Yair Lapid could lead new bloc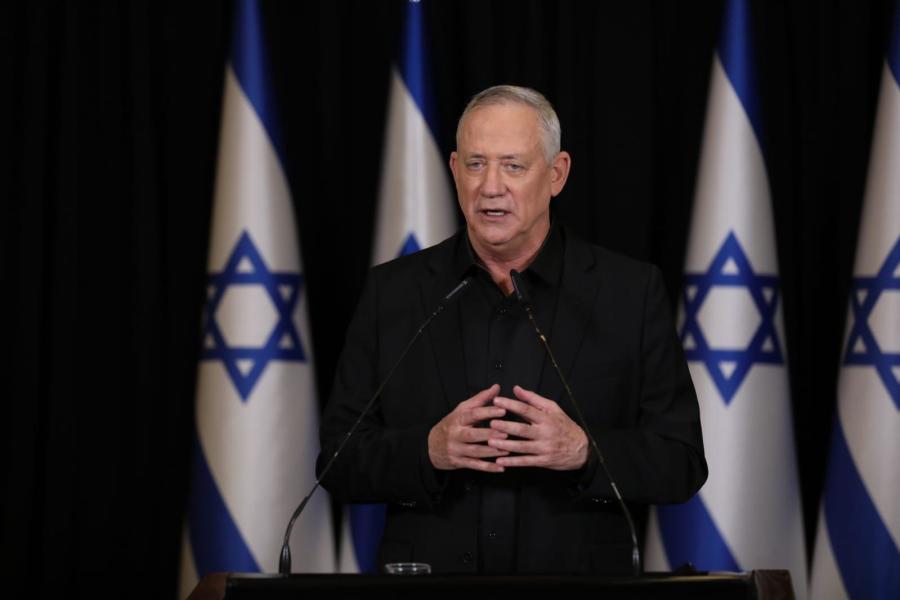 Defense Minister Benny Gatz (Photo: Elad Malka)
JERUSALEM — Benny Gantz, the Israeli defense minister and alternate prime minister, held a press conference Monday to issue a stunning mea culpa and a political call to action.
Gantz, an honored former IDF chief of staff, general and combat veteran, is fighting for his political life.
The founder of the Blue and White party is watching his poll numbers plummet, on track to win just four or five seats in the March 23 elections, down from 33 currently.
What's more, some of Gantz's closest political allies have been abandoning ship in recent weeks, quitting Blue and White and joining other parties.
In this context, Gantz humbled himself before the country Monday night, apologizing for agreeing to a national "unity" government with Prime Minister Benjamin Netanyahu, even apologizing for shaking Netanyahu's hand, and said he had been "deceived" by the PM.
Then he called on all the leaders of Israel's centrist and left-wing political parties to meet in-person and develop a "unity" strategy to remove Netanyahu from office and elect a new premier.
Gantz and his team say they have contacted Yesh Atid chairman Yair Lapid, The Israelis chairman Ron Huldai, Meretz chairman Nitzan Horowitz, Telem chairman Moshe (Bogi) Yaalon, Yisrael Beitenu chairman Avigdor Liberman, Labor chairman Amir Peretz as well as Ofer Shelah and Yaron Zaliha, requesting a meeting Tuesday evening to discuss unification.
Will they listen?
Anger at Gantz is running high in this group, who feel he betrayed them by joining forces with Bibi.
Yair Lapid, the opposition Leader whose Yesh Atid (There is a Future) party, is polling between 15 and 16 seats, has been most critical of Gantz over the past year.
Previously, Lapid and Gantz had been close friends and political partners.
Yet despite bad blood between the two, Lapid's party did not rule out a new alliance with Gantz, tweeting Monday night, "Every effort will be made to lead to alliances that will lead to a sane and liberal government that will change the country."
Noteworthy was that Gantz said Tuesday morning on Kan radio that Lapid would make a great prime minister.
This appeared to signal that Gantz is prepared to support Lapid leading a coalition to oppose Netanyahu. 
"I, Lieutenant General Benny Gantz, a soldier for the State of Israel, wish to speak to you directly," Gantz said at the press conference Monday. "All of you who believed in me and were disappointed. All of you who gave me the most important thing a citizen in a democracy can give: your vote and your faith that I would bring change. Three times in a row. And three times in a row we did manage to prevent a dangerous extremist government which would have given Bibi immunity."
"And then corona hit," he explained. "A pandemic and a global crisis. A war for our lives. For our health. For our livelihoods. For our unity. And I, a soldier for the State of Israel, chose to show up. I shook the hand of the person I had promised to replace. I shook the hand of a serial promise-breaker. I shook his hand, because the State of Israel was at war, and I am, above all, a soldier."
"I was wrong."
"While a pandemic is raging, threatening all of our lives, Bibi hasn't stopped inciting, being divisive and polarizing, and tearing us apart from the inside," Gantz continued. "Only because it serves his personal interest. Only because it is expedient to his desire to evade trial. He cheated me. He cheated you. But he has cheated one too many times…And you're on your way out, Bibi. On your way to court. We'll make sure of it." 
Gantz called upon political leaders to join forces now.
"This is a moment of emergency. We cannot allow him to dissolve us into fragments. The threat is real that the opportunity will pass if we stay spread out across so many different factions," he said. "That is why I call upon everyone who cares about this country, everyone who won't join Bibi: let go of ego and come together, now. Lapid, Huldai, Bogi, Shelah, Liberman, Horowitz, Shmuli, Zaliha…Come, come and meet. We'll find the right formula. We'll find the right way. We'll find what is common to all of us. Let's do it tomorrow. Let's sit down. I invite all of you, at eight o'clock. Let's find solutions. I hope that we'll all be there.  Let's join forces, for the good of this country. Let's leave the residue of the past behind us. Let's put aside fear. Put aside ego. I'm willing to sacrifice a lot, as I've already proven, to make sure Bibi moves on. And if we can let go of our own egos, he will move on. Let's pull together, and help him go."
However, Avigdor Liberman, head of the Yisrael Beitenu (Israeli Our Home) party, immediately dismissed Gantz's offer, according to the Israeli Ynet news site.
"We already had an opportunity to replace [Netanyahu] but you chose to become a reserve prime minister. The only thing you can do now for the country is to announce you are not running for Knesset."
Meretz chair Nitzan Horovitz told the Times of Israel essentially the same thing.
"Gantz, three times we recommended you to be prime minister, and you threw the [anti-Netanyahu] bloc in the trash and spat in the face of your constituents. You did the one thing you promised you would not do and you gave Netanyahu a government."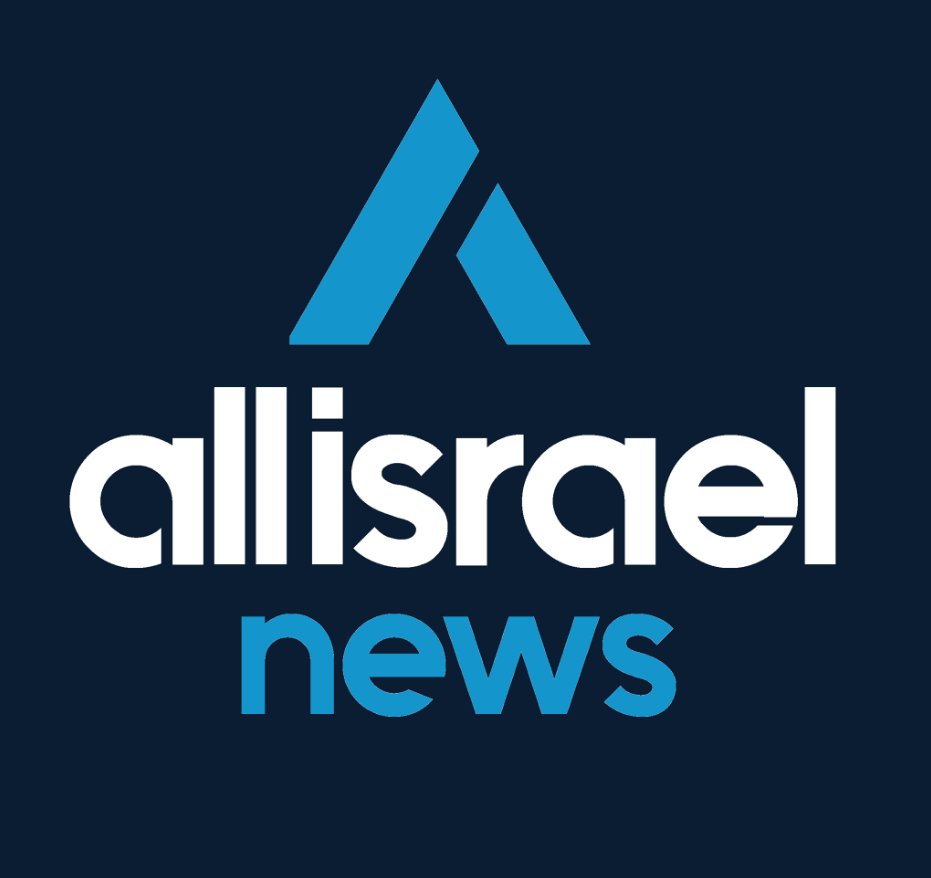 The All Israel News Staff is a team of journalists in Israel.
A message from All Israel News
Help us educate Christians on a daily basis about what is happening in Israel & the Middle East and why it matters.
For as little as $5, you can support ALL ISRAEL NEWS, a non-profit media organization that is supported by readers like you.
Donate to ALL ISRAEL NEWS
Current Top Stories
Comments