Will Jewish year 5783 be a good one for Israel? Not if it depends on Abbas and Raisi
Author writes that Palestinian and Iranian regimes ignore their own hypocritical policies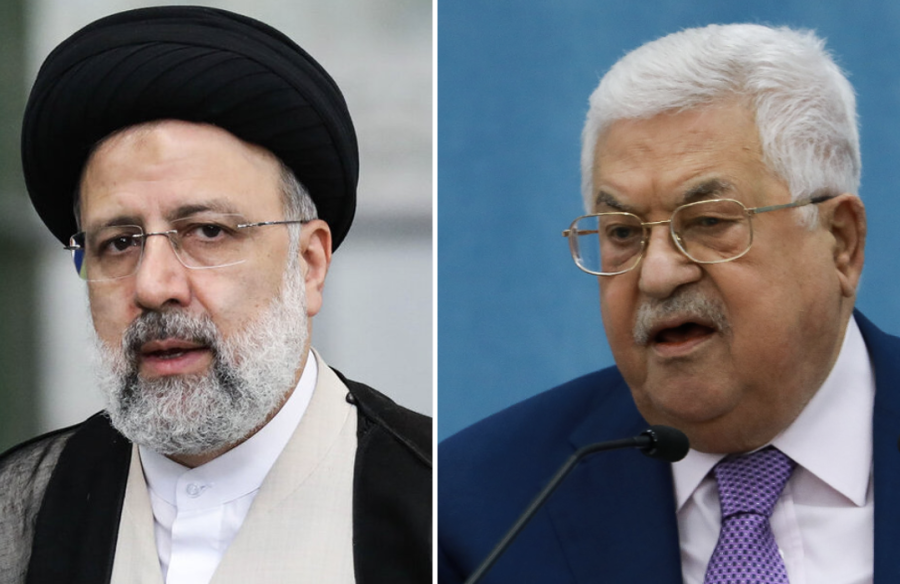 Iranian President Ebrahim Raisi (Photo: Mehr News Agency via Wikimedia Commons), Palestinian Authority President Mahmoud Abbas (Photo: Flash90)
Israelis celebrated a new Jewish year 5783 with their traditional Days of Awe, which began with the Feast of Trumpets – also called Rosh Hashanah ("head of the year") – on Sept. 25-27. On Thursday prior to Rosh Hashanah, around 35,000 people crowded the Western Wall plaza for pre-Rosh Hashanah prayers.
The sound of hundreds of ram's horns (shofars) saturated the air as the holiday commenced two days later. Families and friends feasted on sumptuous meals that included dipping apples in honey accompanied by heartwarming greetings: "May we enjoy a sweet new year" and "May you be inscribed in the Book of Life." 
The Days of Awe are overflowing with celebrations, introspection, and repentance. These 10 days end with the Day of Atonement (Yom Kippur), the holiest day of the year. In the 25-hour period from sunset Oct. 4 until sunset Oct. 5, it is a national holiday. The country all but shuts down; many people fast and attend synagogue – with a day off work for adults – and children happily ride their bikes on the no-traffic streets.
However, after United Nations General Assembly speeches last week by Palestinian Authority President Mahmoud Abbas and Iran's President Ebrahim Raisi, it is not surprising that wishes for a "sweet near year" for Israel were not spoken. After all, both leaders would prefer that the world's only Jewish nation be eradicated. 
Abbas and Raisi have each perfected the art of turning truth upside down, displaying a level of unmatched hypocrisy. They have fine-tuned their speeches by holding up photographs of terrorists and praising them as heroic martyrs on holy missions.
Abbas spent 47 minutes at the U.N. glorifying his own leadership and claiming that Palestinians were Israel's victims. He defined Israel as an apartheid nation that he accused of massacring thousands of children and carrying out assaults on Islamic and Christian holy sites. He also claimed Israel was not a peace partner. Yet this dictator, who lives in a multimillion-dollar home in Ramallah and has stayed in power many years longer than the four he was elected to, has defiantly refused direct negotiations with Israel's leaders since 2009.
He punctuated his speech by holding up numerous photos, including those of Nasser Abu Hamid, who murdered seven Israelis and attempted the murders of 12 more. Due to multiple life sentences, Hamid has been in prison since 2002. He was diagnosed with cancer, sent to several Israeli hospitals, and transferred for treatment to remove lung tumors. He remains terminal. Abbas calls Hamid and the terrorist prisoners "heroic martyrs" and "the living conscience of our people." 
According to Israeli and Palestinian media, on Monday, Abbas then called Defense Minister Benny Gantz and President Isaac Herzog with a Rosh Hashanah greeting. However, will 5783 produce a call to his Palestinian terrorists to stop assaulting and murdering Israelis?   
Abbas and Raisi share the same playbook of lies and hypocrisy. Taking no responsibility for the detrimental impact their policies have on their own people, both are disenchanted with the United States. Yet their name-calling is even more intense against Israel. In fact, Raisi strode to the United Nations podium and unleashed a torrent of lies calling Israel a "savage power."
Like Abbas, he accused Israel of killing women and children in a "dark report card of the Zionist regime." He went on to name Gaza the biggest prison in the world. There was no mention, of course, about Israel's unilateral decision to withdraw from Gaza in 2005 when – under former Prime Minister Ariel Sharon – 8,000 Israelis were forced to vacate their homes, businesses, schools and synagogues. 
Typically, there was no mention either about Hamas, Raisi's hateful surrogate that purposely places civilian women and children in harm's way. This, from an Islamic theocrat that formerly served as a prosecuting judge who ordered thousands of Iranians killed. Amnesty International Secretary General Agnes Callamard commented that Raisi is "a grim reminder that impunity reigns supreme in Iran." 
During Raisi's speech at the United Nations, Iranians were protesting throughout Iran about the death of Mahsa Amini, a 22-year-old Kurdish woman who died while detained by the "morality police." Her crime? Not wearing an acceptable headdress as required by the Islamic Republic's strict laws about women's clothing. 
Indeed, the protests center on far more than clothing. It is about citizens living under an oppressive regime since 1979 – a regime more interested in developing a nuclear weapon of mass destruction than relieving the woes of their own people. In 2019, demonstrations broke out over fuel prices. Reuters reported 1,500 people were killed in the subsequent clampdown. 
We can pray that current protests will not result in the same or higher statistics. Yet news is not emerging consistently, as the Iranian regime is using rolling blackouts on the internet. Facebook, Twitter, WhatsApp, and Telegram were shut down earlier. The Media Line reports 50 deaths thus far in two weeks of protests, but the total will likely be higher. Hundreds have been arrested, including journalists.
With his history of ruthlessness as an indicator, Raisi is carrying out his vow to "deal decisively" with citizens he views as a threat to what he calls Iran's security and tranquility. 
Like Abbas, Raisi held up a picture before exiting the podium. It showed a smiling Qasem Soleimani, Commander of the Islamic Revolutionary Guard Corps (IRGC). Raisi praised him as a freedom-seeking martyr. Soleimani's smile cannot erase the fact that this brutal warlord oversaw thousands of deaths and crippling injuries of American military personnel who served during the Iraq War. For 20 years, Soleimani commanded the IRGC's terrorist actions against Israel in Syria and other locations around the world. The United States assassinated Soleimani in 2020 via drone at the Baghdad International Airport.
Abbas and Raisi each made contemptible claims at the United Nations. In his long list of lies, Abbas insists he is willing to negotiate but that Israel refuses. Raisi insists that their nuclear quest is peaceful. The evidence against both claims is overwhelming. 
The world's citizens must not be trapped in the widespread propaganda, especially with the long arm of Iranian terror reaching into many parts of the world, including the United States. 
Nevertheless, too many are deceived. It remains the responsibility of Christians, Jews, and all who accept the truth about Palestinian and Iranian leaders' deceptions to stand up as truth-bearers in relationships, social media, and beneficial reforms while we pray that God's "will be done on earth as it is in heaven." No matter the state of the world, we can completely count on our Lord Jesus and the truths God has provided in the Bible. 
This article was originally published here.
ALL ISRAEL NEWS is committed to fair and balanced coverage and analysis, and honored to publish a wide-range of opinions. That said, views expressed by guest columnists do not necessarily reflect the views of our management or staff.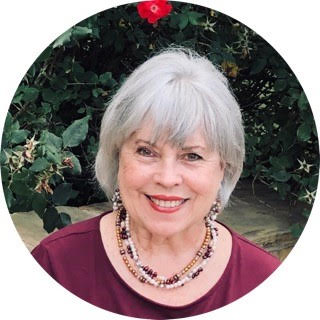 Arlene Bridges Samuels pioneered Christian outreach for the American Israel Public Affairs Committee (AIPAC). After nine years she retired and later worked part-time with International Christian Embassy Jerusalem USA. Arlene is now an author at The Blogs-Times of Israel and writes a weekly column at CBN ISRAEL. She has often traveled to Israel, including being invited three times by Israel's Government Press Office to their annual Christian Media Summit. Read more of her articles on her CBN Israel blog.
A message from All Israel News
Help us educate Christians on a daily basis about what is happening in Israel & the Middle East and why it matters.
For as little as $5, you can support ALL ISRAEL NEWS, a non-profit media organization that is supported by readers like you.
Donate to ALL ISRAEL NEWS
Current Top Stories
Comments