Will controversial right-wing Israeli party revoke pro-LGBT policies of former gay health minister?
Openly gay Israeli Health Minister Nitzan Horowitz boosted LGBTQ+ rights. Orthodox Jewish parties led by Bezalel Smotrich could take them away.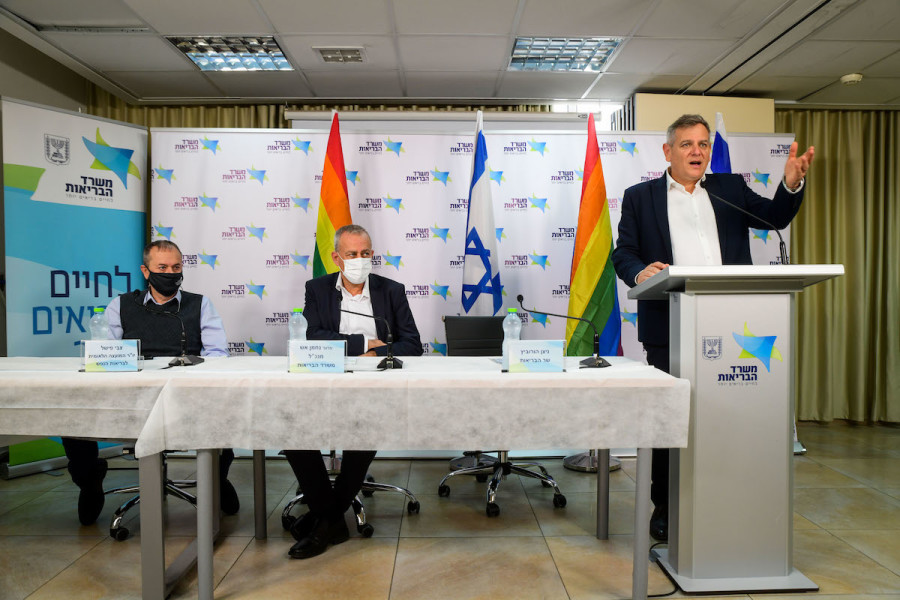 Minister of Health Nitzan Horowitz speaks at a press conference on banning conversion therapy, in Tel Aviv, Feb. 14, 2022. (Photo: Avshalom Sassoni/Flash90)
LGBTQ+ issues played a prominent role during the last 18 months under Health Minister Nitzan Horowitz – who is openly gay and some say was a "pro-agenda" politician.
He was seen as championing the cause at the expense of almost all other efforts. For this, he drew praise from the gay community but his policies rankled segments of the ultra-Orthodox, conservative and Christian communities.
At different points, he was accused of focusing too much effort on his personal agenda and one that affected only a small segment of Israeli society rather than greater health system issues during a global pandemic.
"We are in the midst of a revolution, and we have so much more to do, and we really are not stopping," Horowitz said in a statement in early June, less than 30 days before the collapse of the government. "There will be more achievements, more steps for equality."
"This government has done more than any government in the country's history for the gay community," Lapid said in July.
Ultimately, Horowitz stepped down from his role as chair of the left-wing Meretz party. He won only the seventh slot on the list that is expected to win four or five seats, and he is not expected to have a leadership role in any future government.
"I am especially proud of the moves I made regarding the rights of women and LGBT people," he said during his resignation speech.
Although Horowitz had several wins for LGBTQ+ people in Israel, none of them were obtained through legislation and, in many cases, the gains could be erased since they were not anchored in the budget.
If a right-wing bloc forms a coalition, some politicians have vowed they will work to change Horowitz's policies. Here are a few that could be reversed:
1: Gender reassignment surgeries
Horowitz shortened the queues for gender reassignment surgeries by expanding the number of surgeries available. He also funded treatment coordinators to accompany patients undergoing sex change procedures to make it easier for them.
2: Blood donations
Working with Magen David Adom, Horowitz repealed a ban on gay men donating blood.
"From today, every blood donor who comes to save a life will receive equal treatment, regardless of his gender or sexual orientation, whether he is LGBT or straight," Horowitz said in August 2021. "It is not just about donating blood. It has become a symbol of discrimination against the LGBT community in Israel."
3: Gay surrogacy
In January 2022 he updated the surrogacy process to allow single men, gay couples and transgenders access to the same surrogacy procedure in Israel as heterosexual couples.
4: Gender adjustment treatments
The Health Ministry under Horowitz approved the funding of Pre-exposure Prophylaxis (PrEP) sex change drugs and other treatments for gender adjustment in the health basket. He also moved to allow teens to decide they want to change their gender as early as age 16.
5: Conversion therapy
Horowitz banned conversion therapies and ruled that health professionals who engage in conversion therapies could be sanctioned and denied licenses.
6: Abortions
Finally, the health minister eased access to abortions in June, shortly after a U.S. Supreme Court decision to overturn Roe v. Wade.
The new policy grants women access to abortion pills through their health fund and will exempt most women from appearing before the special committee whose approval is needed to receive an abortion. Women are also now able to get an abortion at their local health clinic rather than at hospitals or special surgical clinics.
Already, around 98% of requests for an abortion were approved in Israel, according to the Central Bureau of Statistics.
"Nitzan Horowitz wanted to give the impression that he is pro-women. I feel Mr. Horowitz is not pro-women but pro-agenda," said Sandy Shoshani, who runs "Be'ad Chaim," Israel's pro-life organization.
She said Horowitz was not thinking of women because women "deserve the right to know what they are doing, know how abortions are done, what a chemical abortion is, the consequences it has on their bodies and what the alternatives are to abortion that they can consider.
"It is very dangerous to offer a woman a quick and easy abortion without explaining anything to her," Shoshani told ALL ISRAEL NEWS.
She said her organization has "saved more than 4,000 babies since 2006." This year, the organization helped with more than 650 births.
But left-wing element of Israeli society praised Horowitz's moves and expressed concern that a right-wing government would reverse them.
"On one hand, Israel – as one of the first countries in the world – granted women equality," Tel Aviv University gender studies Professor Daphna Hacker told The Washington Post. "But it is the same country where much of the law of the land goes back 2,000 years. This dilemma is in our DNA."
Dr. Hagai Levine, chairman of Israel's association of Public Health Physicians, said that "easing access to abortion was an important step for women's rights."
'WE NEED TO CHANGE PRIORITIES'
While he would not comment specifically on Horowitz or his decision to focus efforts on the LGBTQ community, Levine said "the lesson from the recent health ministers in Israel is that we need ministers who are fit for their jobs, especially for the Health Ministry."
"The minister does not have to be a physician. But he or she must have a deep understanding of the health system from the bottom to the top, passion to promote health and trust from the public and health sector," Levine stressed.
He added that he hopes the next minister will "have the political strength and will to bring resources to the neglected health system, and push 'health in all policies' with structural changes to promote health via urban planning, tax policy, etc.
"Only 4% of the Ministry of Health budget is allocated for prevention," Levine continued. "Prevention is the best medicine. We need to change priorities."
A RIGHT-WING GOVERNMENT MAY AIM TO CHANGE THIS
That brings us to tomorrow's election. If the Religious Zionism party wins its expected 14 seats and helps form a right-wing government under former Prime Minister Benjamin Netanyahu, a strong push to "restore naturalness" to Israeli society and withdraw LGBTQ+ rights is expected.
The latest polls show the right-wing bloc at 60 or 61 seats, including Bezalel Smotrich, head of Religious Zionism. Fourteen seats is double the number the party has in the current Knesset.
Smotrich has called himself a "proud homophobe" in 2015 and said in March 2021 that he has "a problem with LGBTQ+ culture." He also blamed one of Israel's COVID waves on the Tel Aviv Pride Parade.
Regarding recognizing Israel's LGBTQ community, Smotrich said "I don't think that it is something right, good or healthy for society," during an interview on a popular talk show last month.
In 2006, Smotrich protest of the gay pride parade by organizing the "Beasts Parade" in which participants marched with animals to depict the "impurity" of homosexuality. Smotrich has since apologized for his involvement.
Eldad Rabinovich, who was on the Religious Zionism list in the last election, has said it would work to "restore naturalness" to Israeli society by upending gay rights.
The Noam party, one of the three parties that constitutes the Religious Zionism list, has also set its primary goal to advance anti-LGBTQ+ policies.
Some 61% of Israelis agree that "same-sex couples should be granted the same rights as heterosexual couples," according to a report published in 2021 by the Israel Democracy Institute, while 39% do not.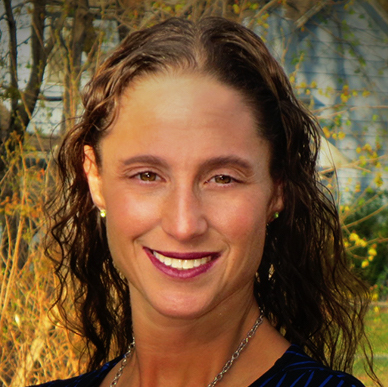 Maayan Hoffman is a veteran American-Israeli journalist and strategic communications consultant. She is Deputy CEO - Strategy & Innovation for the Jerusalem Post, where she also served as news editor, head of strategy and senior health analyst.
A message from All Israel News
Help us educate Christians on a daily basis about what is happening in Israel & the Middle East and why it matters.
For as little as $5, you can support ALL ISRAEL NEWS, a non-profit media organization that is supported by readers like you.
Donate to ALL ISRAEL NEWS
Current Top Stories
Comments