Opinion Blog / Guest Columnist
Why are Israeli reservists refusing to serve?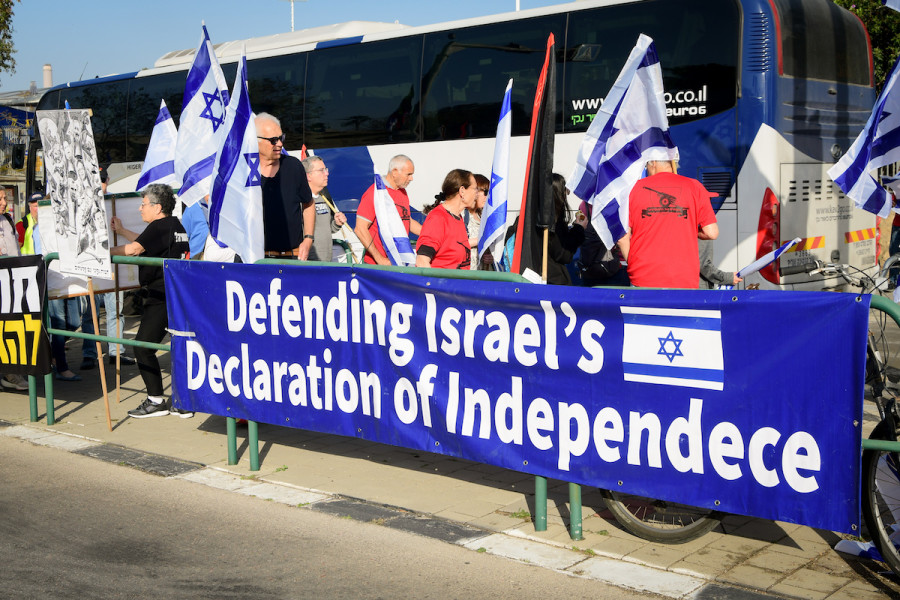 Israeli IDF reservists protest the government's planned judicial overhaul, in Ramat Aviv, Mar. 1, 2023. (Photo: Avshalom Sassoni/Flash90)
It was only last week that Israeli Prime Minister Benjamin Netanyahu shocked the nation by announcing the firing of his defense minister, Yoav Gallant. 
In his capacity, as the one appointed individual who would best be able to assess the military dangers facing Israel, Gallant, just a day before his firing, took to the airwaves to warn the nation of the grave risk facing them, as more and more army reservists were threatening to end their voluntary service to the nation.
For that dire warning, a crucial responsibility and part of his job description, he was summarily dismissed from his defense minister post.
To understand the situation, it's important to be familiar with who these reservists are. For that, I turned to one such person who, although over the age of 50, continues to serve 10 days a year. 
Shimon, (not his real name) began his military service in 1979, where he served as an officer in an elite unit until 1984. He said that, although reserve duty is expected until the age of 40, most soldiers easily get out of doing it, since it represents a great hardship both for their families and employers.  All it really requires is a doctor's note to be exempt. Consequently, since it's so easy to evade reserve duty, the number of active reservists in the country comprise only a mere 1.5% of the population. Thus, those who do serve are quite passionate about it. 
These individuals serve on a voluntary basis, are not paid and must be prepared to deal with the many problems their service creates for them with their employers.
This is especially difficult for pilots and technical workers within the air force, who are required to give a minimum of one day a week to as much as whatever is needed to keep them fit for operational reserve duty – possibly up to 60 days per year. This essentially allows them to work only 4 days per week or less for any company.  
Up until now, many of these reservists committed to serving, despite the personal sacrifice required to do so, arrived at a different position. And here is the reason why, according to Shimon.
He said that it all began with the unthinkable statement made by Israeli Finance Minister Bezalel Smotrich, who brazenly stated that the Arab village of Huwara should be' wiped off the map.' Shimon said that this statement was personally internalized by Israeli pilot reservists which, to them, meant that they would be the ones to drop bombs on it, killing innocent civilians – an act which was anathema to them.
But it wasn't just that statement. It was the vilifying of these dedicated reservists, who have served the country so faithfully, asking for nothing, simply viewing it as a sacred honor, as they willingly put their lives on the line for the rest of us. 
One such fierce criticism came from Public Policy Minister Galit Distel Atbaryan who tweeted, "Pilots who condition the security of the citizens on the results of the elections are narcissistic." 
Of course, Atbaryan failed to acknowledge that those same pilots serve voluntarily and, therefore, are not obligated to put their own lives on the line for a government, which they believe is more concerned with politics than with the welfare of those defending the country.
Just last week on Monday night, Netanyahu addressed the country, following his firing of Gallant. And while he announced a temporary suspension of the ongoing reforms process, he made it clear that refusal to serve by military reservists was unacceptable and would not be tolerated.
Shimon explained that a major concern is that as the erosion of Israel's Supreme Court takes place, as evidenced by the desire to completely overhaul the judicial system and make it possible for legislators to override court rulings, there is a justified fear, amongst reservists, as well as all soldiers. 
For example, soldiers or reservists serving in the West Bank, known as Judea and Samaria, if photographed by someone with a nefarious agenda, could potentially be accused of being war criminals by the International Courts.
While such incidents have routinely been struck down by Israel's Supreme Court, thus not allowing it to get to an International Court, that type of guarantee can no longer be taken for granted if the Supreme Court is neutered in its ability to make final legal determinations.
Shimon said that these reservists no longer trust their government to have their back – at least not enough to put their lives on the line, knowing that their service is not being valued as it should be. 
"Let's face it, when a pilot goes up in the air, he has a chance of being shot down," he said. "Those in combat duty also know that their voluntary service could result in their death. For them, it has been a deeply felt ideology, which has caused them to continue to serve, even beyond the time that was required of them to do so. But now, as they see their own prime minister able to fire the defense minister, just like that, they realize that politics comes first. They are not willing to give up their lives for politics."
In reality, the Israel Defense Forces has been excluded from any discussions concerning their support of a governmental coalition, which has taken a decidedly different route than any other coalition in the nearly 75-year existence of the nation. It is because the IDF has always been seen as apolitical – meaning that they would continue to fight and serve, no matter who is at the helm – but the coalition failed to take into consideration that soldiers did so as long as they perceived they were fighting for a democratic nation.
Now, according to Shimon, many feel that Israel has lost its way and that the free democracy, for which they fought, is about to be lost. They believe a judicial coup is on the horizon and many are saying they will not show up for duty if such a thing happens. It is because of those growing numbers who share those sentiments, that Defense Minister Yoav Gallant felt the need to emphasize that this is seriously damaging Israel's security.  
As of March 19, 2023, "Over 250 Israeli Air Force reservists announced that they would stop reporting for training, joining around 650 other Israel Defense Forces intelligence reservists who began their boycott over the government's plan to overhaul the country's judiciary and effectively dissolve its system of checks and balances."
Shimon said he personally intends to continue serving, despite everything that's happening, and all of which is very concerning to him. At the same time, he very much understands and respects those reservists who have chosen to do the opposite. After all, if you're going to die for your country, he said, it must be one which is worth dying for because it values freedom, democracy and the lives of those who love their home and her citizens more than themselves.
ALL ISRAEL NEWS is committed to fair and balanced coverage and analysis, and honored to publish a wide-range of opinions. That said, views expressed by guest columnists may not necessarily reflect the views of our staff.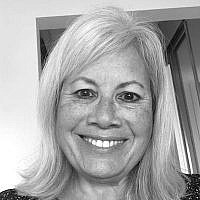 A former Jerusalem elementary and middle-school principal and the granddaughter of European Jews who arrived in the US before the Holocaust. Making Aliyah in 1993, she is retired and now lives in the center of the country with her husband.
A message from All Israel News
Help us educate Christians on a daily basis about what is happening in Israel & the Middle East and why it matters.
For as little as $5, you can support ALL ISRAEL NEWS, a non-profit media organization that is supported by readers like you.
Donate to ALL ISRAEL NEWS
Current Top Stories
Comments