While Putin finally faces a tough united western front, Iran gets the wrong message 
A new nuclear deal with Iran would mean repeating the same mistakes – not only the ones of the original JCPOA, but also the mistake of not containing Russia and recognizing its threat on time
Iranian President Ebrahim Raisi gestures as he speaks at Tehran's Friday prayer on the occasion of the 43rd anniversary of the Islamic Revolution of Iran in Tehran, Feb. 11, 2022. (Photo: Iranian Presidency's Website/WANA /Handout via Reuters)
The United States' reaction to Russia's invasion of Ukraine is a larger test of the West's ability to stand up against dictatorships that are threatening world order and posing a danger to the western way of life. 
As Russia feels the brunt of sanctions and Ukraine appeals for more help, the Iranian regime seems to be drawing concerning conclusions from recent developments which have to do with the message that the West is sending.
American and European diplomats involved in the Vienna nuclear talks warn that the coming nuclear deal can be worse than the one signed by the Obama administration in 2015. They describe a complete capitulation of the United States to Iran's demands in exchange for a weak deal. 
U.S. chief negotiator Robert Malley has reportedly agreed to lift sanctions on dozens of Iranian individuals and entities that have been directly involved in terror-related activities and missile development. The Islamic Revolutionary Guard Corps (IRGC), which was designated a terrorist organization under former President Donald Trump, would also be removed from the terror list. 
Looking toward Moscow, the regime in Tehran realizes that current western leaders act tough only after their red lines are crossed. Invading the borders of a sovereign nation is one such red line, but what is the point of acting tough after a red button is pushed and nukes are activated? 
Putin was not deterred by increasing threats from the White House and its western allies. He decided to move forward with his plan to take over parts of a neighboring country, in an attempt to replace its regime. Even after being met with multiple financial sanctions on many fronts, the Russian president still enjoys the lifeline of his country's energy industry that so far remains largely unscathed. 
Oil-rich countries in the Middle East such as Qatar, Libya, Algeria and Saudi Arabia, are trying to capitalize on the opportunity that the war has created. They are exploring ways to provide short-term emergency gas to European countries dependent on Russian energy. 
Iran could soon join that list if it signs a new nuclear deal. Tehran can strive to develop western dependency on its energy resources, and is already providing oil to China in record levels in recent months – according to Reuters.
Biden administration Transportation Secretary Pete Buttigieg even implied in remarks to MSNBC that buying oil from Iran is "an option on the table." 
Buttigieg was asked: "Could the president possibly consider authorizing the Keystone pipeline? Working something out with Iran?"
"The president has said that all options are on the table, but we also need to make sure that we are not galloping after permanent solutions to immediate short-term problems, where more strategic and tactical actions in the short term can make a difference," Buttigieg replied. 
Following the signing of the nuclear deal in 2015 and the lifting of economic sanctions, Iran's oil production went up 22%, reaching 4.5 million barrels a day, while income grew by an extraordinary 12.5%.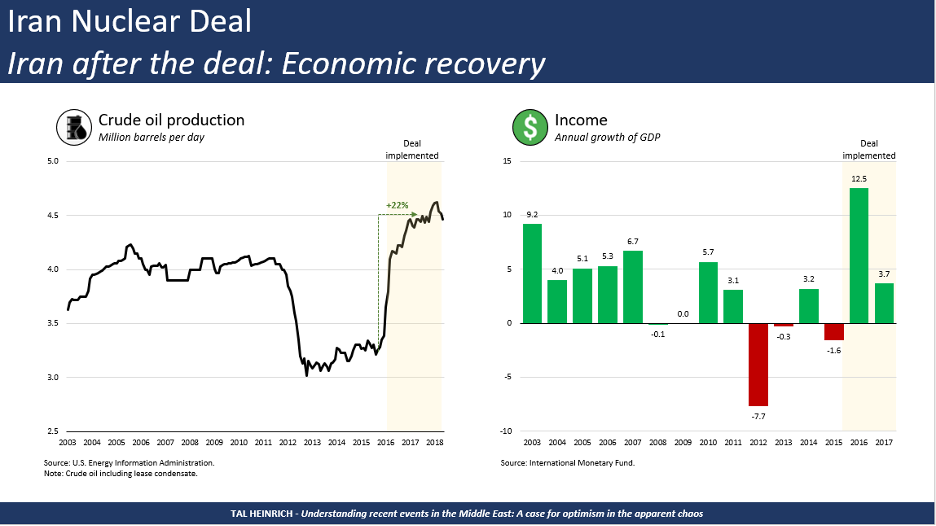 Iran used the growing resources to provide funding, weapons, training, and equipment to its proxies in the region. According to the U.S. State Department, between 2012 and 2018, Iran extended $4.6 billion to the Assad regime, gave $700 million annually to Hezbollah and supported the Islamic Jihad and Hamas in Gaza with approximately $100 million a year. 
The Iranian regime's official stance on the conflict in Ukraine is that NATO is to blame. Iran's Foreign Minister wrote on Twitter that the crisis in Ukraine is rooted in "NATO provocations." He added that Iran does not see "resorting to war as a solution" and called for a ceasefire. Iranian media has been referring to the Russian invasion as the "Ukraine crisis." 
Outlets affiliated with the IRGC highlighted the lesson that Iran should learn from Ukraine, which dismantled its nuclear arsenal in 1994. The editor of Iran's conservative newspaper, Kayhan, posted on Twitter a video of the Ukrainian ambassador to the UK, who recommended that countries like Iran would not give up their nuclear defenses. 
"We had two times more nuclear arsenal than France, Great Britain and China together," said the ambassador. "We exchanged it for the promise of help. It's not just that help is not coming, but also – one of those who signed this agreement, Russia, is now threatening us. This is a great lesson for us, but it is also a great lesson for nations who are threshold nations like north Korea and Iran, who are trying to defend themselves, building up their nuclear shield."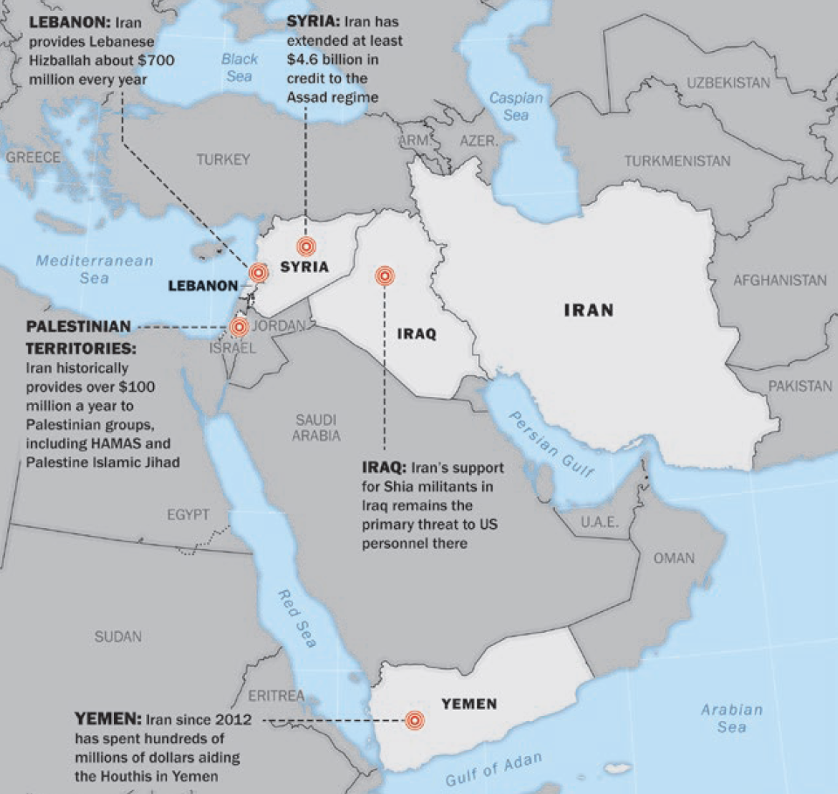 As the war unfolds on European soil, Iran has been taking advantage of the shift in global attention. Last week, it tried to launch a satellite-carrying rocket into space, and failed. During the long months of nuclear negotiations, it also seems to have solidified its unmanned aircraft and satellite technologies. Israel and other western governments worry that satellite launch systems incorporate technologies used in ballistic missiles capable of delivering a nuclear warhead.
Iran's recent strategic actions and flexing of its muscles in negotiations are yet another evidence of the 'squeezable' position of the West. The failure of western nations to create deterrence against Moscow resonates in Tehran, and so does the failure to protect Ukraine. A new nuclear deal with Iran would mean repeating the same mistakes: not only the ones of the original JCPOA, but also the mistake of not containing Russia and recognizing its threat on time. 
The West could have used an ultimate, uncompromising, unapologizing rebuke to Putin to send a message to Iran: Threatening a sovereign nation is unacceptable in the post-WWII world order. 
The West could have shown Iran what happens to a dictatorship when it dares to make such threats, even before following through. 
The West could have insisted that some levels of craziness are simply not to be tolerated by a united international community. 
Instead, the West is about to completely miss another opportunity.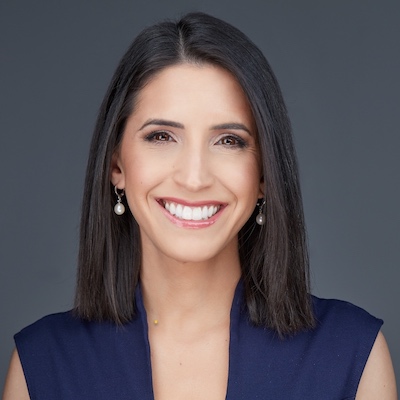 Tal Heinrich is a senior correspondent for both ALL ISRAEL NEWS and ALL ARAB NEWS. She is currently based in New York City. Tal also provides reports and analysis for Israeli Hebrew media Channel 14 News.
A message from All Israel News
Help us educate Christians on a daily basis about what is happening in Israel & the Middle East and why it matters.
For as little as $5, you can support ALL ISRAEL NEWS, a non-profit media organization that is supported by readers like you.
Donate to ALL ISRAEL NEWS
Current Top Stories
Comments