What the make-up of the new U.S. Congress means for the US-Israel relationship
Both US House Speaker Kevin McCarthy and his counterpart minority leader, Hakeem Jeffries, are strong supporters of the American-Israeli alliance, but who might challenge them?
New U.S. Speaker of the House Kevin McCarthy speaks with reporters in Statuary Hall after being elected speaker of the U.S. House of Representatives, Jan. 7, 2023. (Photo: REUTERS/Jon Cherry/File Photo)
The new year launched with a new government in Jerusalem and a new Congress in Washington. The strong partnership between the two is nothing new, but the current make-up of the United States House of Representatives and Senate seems to bode well for the U.S.-Israel relationship, despite the political division between the two chambers. 
Against a few public representatives who are highly critical of Israel, moderate voices were elevated. This was not only thanks to a Republican majority, which traditionally holds favorable views of the Jewish state in the lower chamber, but also because Democrat Congressmen were able to defeat their anti-Israel rivals in their midterm races.
One driving force behind those wins was the AIPAC PAC (Political Action Committee), which proved to be a game changer in the latest election cycle. The pro-Israel lobby has been investing resources to defeat anti-Israel candidates as part of its strategic shift into direct political spending. 
AIPAC launched its PAC in January of last year and contributed around $16.9 million toward Democratic and Republican candidates by the end of October. Their effort proved effective for 11 out of 12 Democrat primary races in which moderate, pro-Israel candidates beat their more progressive rivals.
According to AIPAC, the lobby supported a majority of Democrats and Republicans that entered the new Congress during 2022. Of the 365 AIPAC-backed candidates, 98% won their general election.
Democrat race winner, Rep. Summer Lee from Pennsylvania's 12th district to Congress – the first black woman elected to Congress from her state – did not fall into that category.
Like her colleagues from the so-called "squad," Lee holds progressive views and wants to make aid to Israel conditional. She questioned Israel's right to defend itself during the indiscriminate rocket attacks from the Gaza Strip. 
U.S. House Speaker Kevin McCarthy has publicly stated his determination to stand up to the
far left-wing of the Democratic party. 
Back in November, McCarthy tweeted: "Last year, I promised that when I became Speaker, I would remove Rep. Ilhan Omar from the House Foreign Affairs Committee based on her repeated antisemitic and anti-American remarks. I'm keeping that promise." 
Now that McCarthy has been sworn-in, after a long drama to secure the House speakership which required 14 votes, he is expected to make good on his vow. 
Liberal Jewish groups accuse McCarthy of "weaponizing anti-Semitism," since he also promised to lift a ban on Republican Rep. Marjorie Taylor Greene, R-G.A., serving on committees, despite her previous anti-Semitic statements. Her most memorable statements were her posts about Jewish space lasers igniting wildfires in California. 
McCarthy defines himself as a staunch supporter of a strong relationship between the U.S. and Israel. After he met with Israeli Prime Minister Benjamin Netanyahu in 2019, he wrote that "the United States has no greater friend than Israel, and we will stand by her through thick and thin." 
McCarthy has visited Israel several times over the years and toured the country's strategic locations, including the border with Lebanon, Jerusalem and the deployment zone of various Iron Dome batteries. He said he believes the Jewish state lives under constant threat and, therefore, must keep and defend its current borders. 
In 2011, following Netanyahu's speech to Congress, McCarthy said that "advocating for the implementation of 1967 borders puts the country in an indefensible position and limits their ability to properly defend their people. We cannot allow for that."
McCarthy's Democratic counterpart, House Minority Leader Rep. Hakeem Jeffries, D-N.Y., does not hold the same views, and supports the idea of a "two-state solution" to the Israeli-Palestinian conflict. 
In 2019, Jeffries stood up for his more progressive colleagues, Reps. Omar, D-Minn., and Rashida Tlaib, D-Mich., as they faced backlash for making anti-Semitic and anti-Israel statements. 
However, unlike them, Jefferies conveyed that he is devoted to the U.S. relationship with Israel and to the American-Jewish community. He previously stated without hesitation that "Israel is a democracy. It is not an apartheid state."
"Any conclusion to the contrary is demonstrably false, dangerous and designed to isolate Israel in one of the toughest neighborhoods in the world. The special relationship between the United States and Israel is anchored in our shared democratic values and geopolitical interests. I strongly support that special relationship," he said in a statement issued last year.  
In 2020, Jeffries told the audience at the AIPAC conference that "back home in New York City we consider Jerusalem to be the sixth borough."
In the current Senate, there are relatively fewer progressive members compared to their number in the House, but it is the seat that tipped the scale in favor of Democrats that draws concern among supporters of the Jewish state. 
Senator Raphael Warnock, who was re-elected in Georgia's runoff against former football star Herschel Walker, has a record full of anti-Israel actions and remarks. 
In 2016, Pastor Warnock gave a sermon comparing Israeli Prime Minister Benjamin Netanyahu to former Alabama governor George Wallace, an infamous segregationist and White supremacist. Years later, he likened the Palestinian plight to the "Black Lives Matter" movement, and drew parallels between Israel's control of Judea and Samaria and the apartheid regime in South Africa. 
From the religious aspect, 33 members of the 118th U..S Congress are Jewish, according to a Pew Research survey. They constitute 6% of all American lawmakers. Among them, 12% are Democrats and two Republicans are Jewish. 
This excludes freshman Republican Rep. George Santos of New York, who described himself as Jewish during the campaign but later told the press that he is "clearly Catholic" and only "Jew-ish."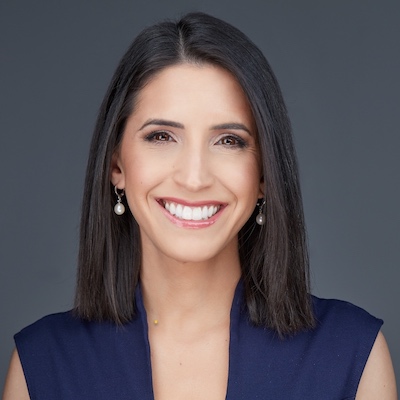 Tal Heinrich is a senior correspondent for both ALL ISRAEL NEWS and ALL ARAB NEWS. She is currently based in New York City. Tal also provides reports and analysis for Israeli Hebrew media Channel 14 News.
A message from All Israel News
Help us educate Christians on a daily basis about what is happening in Israel & the Middle East and why it matters.
For as little as $5, you can support ALL ISRAEL NEWS, a non-profit media organization that is supported by readers like you.
Donate to ALL ISRAEL NEWS
Current Top Stories
Comments