Opinion Blog / Guest Columnist
ALL ISRAEL NEWS is committed to fair and balanced coverage and analysis, and honored to publish a wide-range of opinions. That said, views expressed by guest columnists may not necessarily reflect the views of our staff.
What role does wealth of the nations play in God's restoration of Israel?
Israel's flag on a world map (Photo: Shutterstock)
Seven times in the prophets, God promises to restore the fortunes of Jacob. But how? 
In Isaiah 60, a chapter that speaks of Israel's glorious restoration in a time that "darkness covers the earth and deep darkness the people" (v.2) and their "sons will come from afar" (v.4), God says He will gather the wealth of the nations to Israel.
"…The abundance of the sea will be turned to you, the wealth of the Gentiles shall come to you." Isaiah 60:5 
Due to the work and research found in my best-selling series, Ancient Prophecy Modern Lens, which provides visual documentation of biblical prophecies being fulfilled, I have become a bit of a "prophecy realist." 
For centuries we have read things in the prophets as "poetic" or "colorful spiritual allegories" that are today coming to pass in a very tangible and verifiable way. In my work, I have the historical evidence, photos and videos to prove this case over and over. 
If we can objectively read the prophets' words and compare them to modern Israeli history or events, we will find a shocking similarity – dare I say "accuracy" – in their words of promise about Israel's future. All of this in a way that, historically, could have never happened before or that no other nation could claim.
Just like the verse above. 
While I, too, skeptically roll my eyes at people making vague "this is that" claims with Bible prophecy that seem to support their favorite theology, there is something undeniable happening in the sea that is beginning to bring the wealth of the nations to His people - Israel's massive natural gas discoveries in the Mediterranean. 
In 2004, Israel discovered one the largest untapped natural gas deposits in the world, just off its coastline, totaling an estimated 600 billion cubic meters of natural gas. Since then, 2 others have been discovered, adding another 400 billion cubic meters. As recently as a few months ago, another announcement of yet another new natural gas field added another 68 billion cubic meters of resources. Those amounts are nothing short of staggering. 
Since 2004, these natural gas deposits have generated revenues of over $5 billion for the Jewish state, but that was before the gas fields were fully producing. In actuality, they've only just begun the journey toward their massive potential, as the needed infrastructure is still being built. As a result, Israel is already considered to be a new energy provider for much of Europe and its surrounding neighbors, such as Egypt and Jordan.
Currently over 85% of gas production in Israel is being exported to other nations. As recently as the end of August, Israel's Energy and Infrastructure Ministry reported a 23% increase in 12 months from royalties alone, bringing in $263 million in the first 6 months. The projected income from royalties is expected to reach over half a billion in 2023. And that number is growing every year.
These are astonishing financial forecasts when considering that only 75 years ago, pre-state Jewish organizations were sending people like former Prime Minister Golda Meir to America to fundraise money for the defense of the coming War of Independence. Today, it's a different world, with Israel in control of its own destiny.
Natural gas discoveries are quickly putting Israel on the road to energy independence and have protected Israel from the recent European energy crisis resulting from the Russia-Ukraine War. The increasing revenues are expected to help the state fight the high cost of living in Israel, as more Jews return home, as well as to strengthen ties with its regional neighbors and throughout Europe.
Let me say this another way. At a time when there is great darkness and chaos in the world and when Jews are returning home from afar, because of the abundance in the sea, the wealth of the nations is coming into Israel. Oh wait… that's exactly what the prophet Isaiah said 2,600 years ago.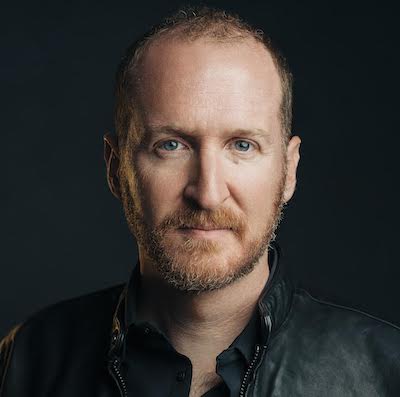 Doug Hershey is the author of the best selling photo books "Israel Rising" and "Jerusalem Rising" that provide historical and visual documentation of biblical prophecy coming to pass in our day. When not in Israel, he resides in Portland, Maine. Check out more information on courses, event requests and Israel tours on his website DougHershey.co
Popular Articles
A message from All Israel News
Help us educate Christians on a daily basis about what is happening in Israel & the Middle East and why it matters.
For as little as $5, you can support ALL ISRAEL NEWS, a non-profit media organization that is supported by readers like you.
Donate to ALL ISRAEL NEWS
Latest Stories
Comments