What should Israel make of 2024 GOP hopefuls expressing reserved support for Ukraine?
The realignment of many Americans on foreign policy issues should serve as a wakeup call for the Jewish state
(Photo: Screenshot/Fox News)
Recent polls have shown that a growing number of Americans believe the United States is providing too much aid to Ukraine. This trend hasn't gone unnoticed by 2024 Republican presidential candidates and potential hopefuls, who were asked about their stances on the war by Fox News Host Tucker Carlson earlier this week. 
Their responses caught the attention of both national and European media outlets, but has gone under the radar of most Israeli news outlets. As one of the top recipients of U.S. foreign aid, Israel should likely take better notice. 
All the more so, when on the other side of the aisle, progressive Democrats say the U.S. should start using its military aid to Israel as leverage and condition it upon policies towards the Palestinians. This should not be easily dismissed as a fringe of the Democratic party. Some 26% of Democrat voters say their party's politicians are more in favor of Israel than they are themselves, according to a University of Maryland poll. 
Back to Ukraine. When Russia's invasion neared its one year anniversary, a Pew survey found that 40% of Republicans think the U.S. gives too much aid to the war-torn country, as well as 15% of Democrats. Those numbers stood at 32% and 5%, respectively, in March of last year. 
Republican leaders who replied to the Fox News questionnaire on the U.S. role in the war seem to feel the pulse of their voters. 
Former U.S. President Donald Trump said he doesn't see Ukraine as a vital American national strategic interest, "but it is one for Europe." As such, Trump believes that European allies "should be paying far more than we are, or equal."
GOP hopeful Vivek Ramaswamy struck a similar note and pledged to limit any further funding to Ukraine as president. Nikki Haley did not specify any limit on aid, but said she opposes sending American troops and sending cash or blank checks.  
Florida Governor Ron DeSantis, a likely 2024 presidential contender, said that while the U.S. has many vital national interests, "becoming further entangled in a territorial dispute between Ukraine and Russia is not one of them."
DeSantis criticized the Biden administration's "virtual blank check funding of this conflict for as long as it takes, without any defined objectives or accountability." He emphasized that peace in Ukraine should certainly be the goal, adding "the U.S. should not provide assistance that could require the deployment of American troops or enable Ukraine to engage in offensive operations beyond its borders." 
Among the answers to Tucker's questionnaire, the ones provided by Former U.S. Vice President Mike Pence, stood out. 
"There is no room for Putin apologists in the Republican Party," he said. 
Pence warned that "withholding or reducing support will have consequences and that the cost will be far greater if Putin threatened with invasion of NATO allies."
It is true that the U.S. relationship with Ukraine is not comparable to its decades-long, unique and strong alliance with Israel. Biden often highlights America's "iron clad" commitment to Israel's security. Ask any of the already-declared and potentially-announced Republican presidential candidates, and they will undoubtedly express their unreserved support for America's decision to stand by Israel.
Nevertheless, the realignment of many Americans on foreign policy issues – as mirrored by growing isolationist stances on the war in Ukraine – should serve as a wakeup call for the Jewish state.
Within the Israeli political landscape, very few public representatives, if any, will dare to go on-record and say it is about time for Israel to stop relying on $3.3 billion in U.S. military aid. Some of them say this off-record, acknowledging that, in 2023, the pros might be greater than the cons. This is especially true if the U.S. helps keep Israel's military edge in the region by also reducing military aid it gives to other players in the Middle East. 
Opinions on the issue vary within the Israeli security establishment. Some say that U.S. military aid, including replenishment to the expensive Iron Dome missile defense system, is invaluable and that Israel will definitely struggle without it. Others believe that forgoing the American aid may hurt Israel in the short term but have a long-term benefit.
Israel can start more seriously exploring the idea of advancing a defense pact with the U.S. This option was brought up for discussion during the Trump administration but never materialized.  
Regardless of what avenue Israel takes, the Russia-Ukraine war case should serve as a reminder foreign aid should never be taken for granted, a principle that was much clearer in the first decades following the establishment of the Jewish state.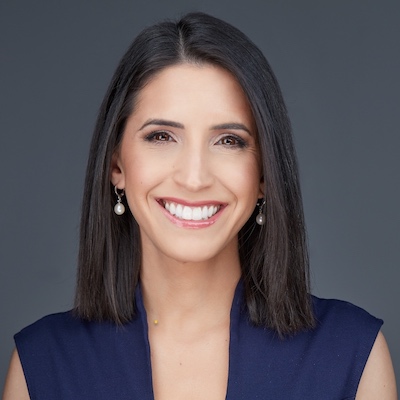 Tal Heinrich is a senior correspondent for both ALL ISRAEL NEWS and ALL ARAB NEWS. She is currently based in New York City. Tal also provides reports and analysis for Israeli Hebrew media Channel 14 News.
Popular Articles
A message from All Israel News
Help us educate Christians on a daily basis about what is happening in Israel & the Middle East and why it matters.
For as little as $5, you can support ALL ISRAEL NEWS, a non-profit media organization that is supported by readers like you.
Donate to ALL ISRAEL NEWS
Latest Stories
Comments