'We are hoping for the Third Intifada' – protestors outside Jerusalem's Old City continue nightly riots
Tension remains high in Jerusalem while Muslims clash with police during Ramadan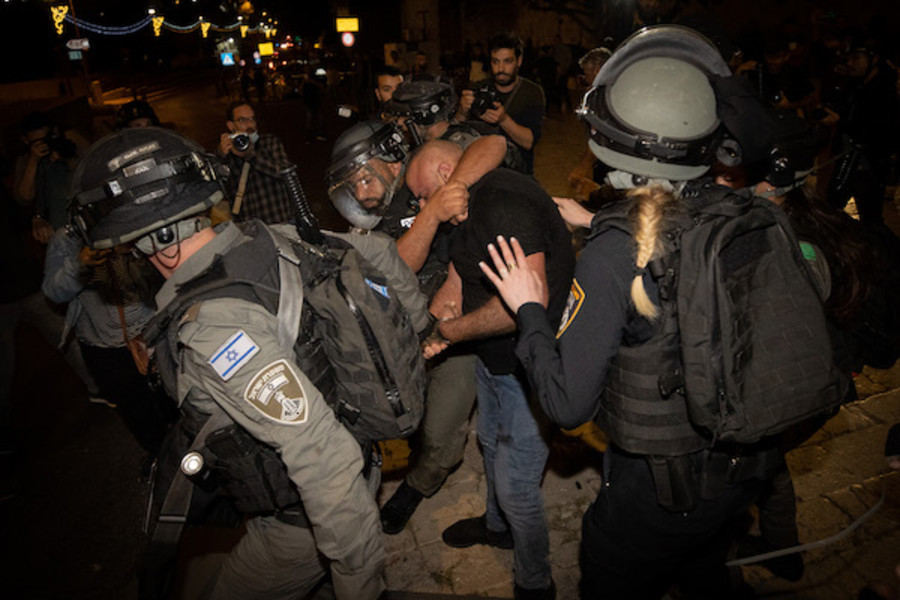 Israeli police officers clash with Arabs outside the Damascus Gate in Jerusalem's Old City, during the holy Muslim month of Ramadan. April 24, 2021. (Photo: Yonatan Sindel/Flash90)
Police were preparing for another night of violence on Sunday after dozens of people were injured and arrested as Muslims clashed with Israeli police and Jewish extremists tried to protest against the Muslims during a tense weekend in Jerusalem. 
Damascus Gate, on the northern side of Jerusalem's Old City, has emerged as the epicenter of the violence and tension during Ramadan. 
Over the past few nights, after the daily Ramadan fast ends, young Muslims have congregated at Damascus Gate and faced off with police, throwing rocks and bottles at officers as well as chanting their support for al-Aqsa Mosque and for Hamas, the terror group that runs the Gaza Strip. 
The rioters say Israel is to blame for the violence and demanded that police open up the stairway outside Damascus Gate for people to congregate. Police contend that the closure was done for crowd control and was not a change to any previous policies.
Though police had to confront both Muslim and Jewish extremists in recent nights, Jerusalem District Commander Doron Turgeman blamed Muslims for perpetrating most of the attacks. 
"There is no symmetry. Most of the attacks are carried out by Muslims," Turgeman said. 
"There is no doubt that this Ramadan is different from previous years," he admitted when referring to this year's tensions. 
Turgeman said that the police were trying to facilitate order duringthe Ramadan prayers, "but unfortunately, with no connection to Ramadan, hundreds of young people are working for one goal – to create riots and clash with the police." 
The Ramadan violence was precipitated by TikTok videos showing young Arabs attacking religious Jews last week. 
In another attack on Friday, Eli Rozen, a 27-year old Jewish Israeli, was brutally assaulted by a mob of Arabs while walking his dog. In a video that was shared on social media, Rozen was seen getting kicked, hit with rocks and beaten with a club. When Rozen finally succeeded in running away, a man threw a shopping cart at him. 
"It was simply a lynching. I saw death. Luckily, I somehow survived it. It was really a miracle. Someone else a bit weaker or less [medically] stable could have ended his life there," Rozen said. 
The angry Muslim mob shouted "Yahud, Yahud" at Rozen, the Arabic word for Jew. 
Rozen described the violence as the "Third Intifada." 
"It's a Third Intifada, without a doubt. I came out fine considering the number of people who attacked me and what happened. I was a hair's breadth from death," he said. 
One Arab man interviewed on Channel 12 outside Damascus Gate actually told the reporter, "We are hoping for an intifada."
"(Prime Minister Benjamin) Netanyahu wants a religious war," he said. "We hope there will be an intifada so we can show the world that we have a right to live in this Land."
Many others expressed the same sentiment and even applauded the rocket attacks in southern Israel.
Jerusalem Mayor Moshe Lion urged calm in an effort to ease the tensions in the city. 
"In the last two years, Jerusalem has been an example and role model for coexistence. I intend to do everything I can to keep it that way. And it is possible. We will not allow extremists on either side to deteriorate our city," Lion declared. 
Meanwhile, members of the extremist Jewish organization, Lehava, have been trying to breach police lines in order to confront Arab protestors and assert Jewish claims over the city. 
Police are trying to keep the two groups as far away as possible from each other. 
The Muslim riots spread around the country as youth in several Palestinian towns engaged in violent protests in support of the confrontations in Jerusalem. 
Meanwhile, Gaza-based terrorists fired some 36 rockets during the weekend at Israeli border communities. The terrorists linked their rocket fire to the tension in Jerusalem. It is not the first time that regional violence has spiked over events in Jerusalem.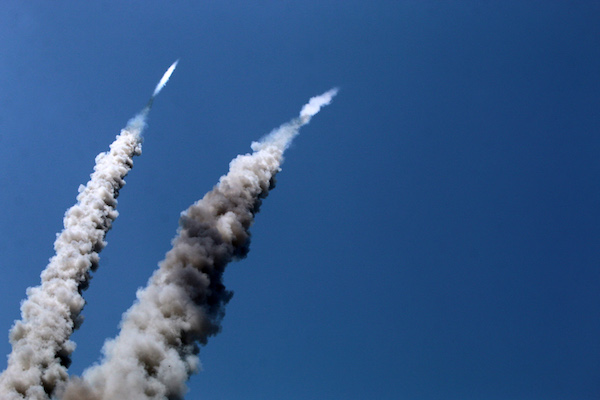 Rocket fired toward the sea during a military drill of the Mujahideen Brigades on the beach in Gaza City, April 24, 2021. (Photo: Atia Mohammed/Flash90)
In 1929 and 1936, the pro-Nazi Mufti of Jerusalem Haj Amin al-Husseini instigated riots against the Jewish population by falsely stating that the Jews threatened the al-Aqsa mosque on the Temple Mount. 
The late PLO leader Yasser Arafat used similar anti-Jewish propaganda tactics during the Second Intifada in the early 2000s. In May 2018, 58 Gazans were killed during lethal border riots in protest against the opening of the U.S. Embassy in Jerusalem.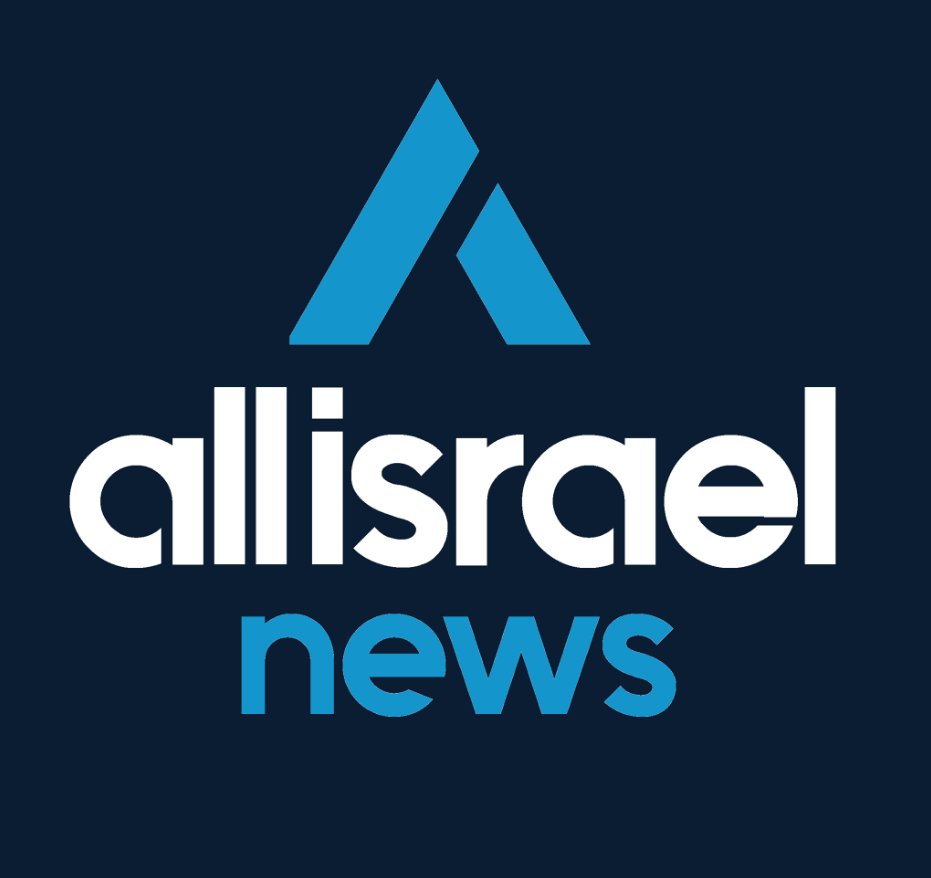 The All Israel News Staff is a team of journalists in Israel.
A message from All Israel News
Help us educate Christians on a daily basis about what is happening in Israel & the Middle East and why it matters.
For as little as $5, you can support ALL ISRAEL NEWS, a non-profit media organization that is supported by readers like you.
Donate to ALL ISRAEL NEWS
Current Top Stories
Comments