Virginia governor-elect looks like a good choice for both Christians and Jews alike
Glenn Youngkin, a strong Christian, has a plan to combat anti-Semitism; helped Shabbat-observant Jewish Republicans who needed to vote on Friday, not Saturday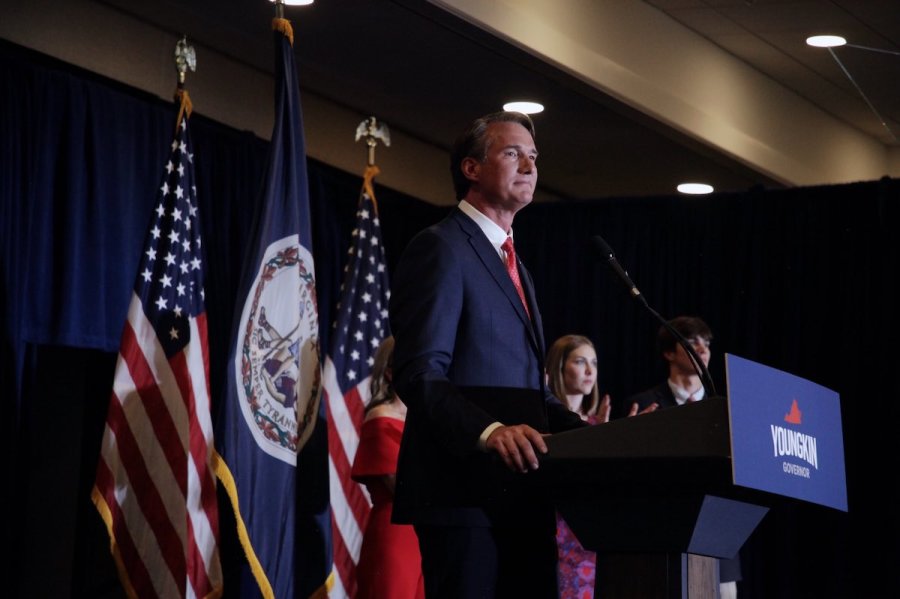 Virginia Governor-elect Glenn Youngkin (Photo: Glenn Youngkin's Twitter feed)
The election of Glenn Youngkin as governor of Virginia may be a boon for the Republicans, but his election also appears to be a great choice for Jewish Virginians and the State of Israel.
A Christian who is active in his church and served on the board of trustees at the Museum of the Bible in Washington, Youngkin also has a plan to combat anti-Semitism and to create a "Virginia Holocaust, Genocide and Anti-Semitism Advisory Commission."
"Anti-Semitism is on the rise, and actually violence is as a result of, I think, a lessening of understanding of, one, we have to treat each other with deep respect, but also, why do we teach about the Holocaust in Virginia? It's to make sure that Virginians understand and can remember," Youngkin said. 
He released his plan back in June during the height of the campaign:
"With crime increasing and the Commonwealth's murder rate at a two-decade high, Youngkin is committed to prioritizing public safety as governor. As he seeks to make Virginia the best place in America to live, work, and raise a family for all people, one area of particular concern to Youngkin is the increasing number of crimes targeting Jews. That is why as governor he will form a Virginia Holocaust, Genocide and Anti-Semitism Advisory Commission and push the Virginia General Assembly to pass a state law adopting the International Holocaust Remembrance Alliance's working definition of anti-Semitism."

"Virginia must take clear and concrete action to stop all forms of anti-Semitism, and when I'm governor, we will," Youngkin said in the statement. "I will push the General Assembly to pass a law adopting the internationally recognized definition of anti-Semitism, and I will form a commission to examine and address anti-Semitic incidents in Virginia. Our Jewish friends and neighbors must know that we stand with them against the tide of hate and discrimination. Virginia must lead the nation in living up to our most cherished ideals and being a welcoming, safe community where everyone enjoys dignity and respect regardless of their identity, color or creed."

"According to FBI crime statistics, the number of anti-Semitic hate crimes in the United States is on the rise. This week, Texas became the first state in the nation to adopt the International Holocaust Remembrance Alliance (IHRA) definition of anti-Semitism."
In August, Youngkin was a keynote speaker at the D.C. / Maryland / Virginia (DMV) Celebrates Israel event with the Christian ministry, Eagles Wings, headed by Robert Stearns.
"Youngkin made it clear to the audience of both Jews and Christians that Israel is our only true ally in the Middle East and the relationship between our two nations must be protected and strengthened," Stearns wrote in a recent newsletter. "He also said that anti-Semitism is a scourge that must be stopped."
While Jewish Americans tend to vote Democrat, many Virginia-based Jews interviewed in this Jewish Insider article published before this week's election said they like what they see so far from Youngkin.
Rabbi Dovid Asher of Keneseth Beth Israel, an Orthodox synagogue in Richmond, said before the election that Youngkin "has a little bit of a reputation, especially within the business community and with regards to his political interests and political connections, to be someone who is supportive of tradition, of religious observance, and somebody who is going to protect religious liberties."
"Several Jewish Republicans remarked to JI that Youngkin had supported the Jewish community earlier this year when the Republican Party of Virginia announced that voting in the statewide nominating convention would take place only on a Saturday, with no exception for Shabbat-observant Jews. The party eventually added a Friday afternoon voting period," the Jewish Insider wrote.
Youngkin overcame attacks during the campaign accusing him of an "anti-Semitic conspiracy theory" for criticizing George Soros who is Jewish yet funds progressive liberal candidates and causes. Youngkin claimed that Soros' allies "the left, liberal progressive movement … inserted political operatives into our school system."
Rabbi Yaakov Menken, managing director of the Coalition for Jewish Values, came to Youngkin's defense.
"It's not merely true that Soros has tried to turn education and policing to suit his partisan vision," Menken continued. "He also funds groups that condemn Israel for placing barriers before suicide bombers, promote free entry for Hamas terrorists into Israel, and blame Israel for Arab terrorism." He specifically named the Arab American Institute, which condemned Israeli barriers, and Ilam, a network which Soros funds and which, according to Menken, blames Israel for Arab terrorism."
In an especially tense conflict that gained national attention, northern Virginia's Loudoun County school board clashed with parents over a "woke" curriculum and critical race theory being taught in the schools – plus a sexual assault against a student on school grounds that was covered up.
After the National School Board Association likened parents who show up at local school board meetings to domestic terrorists, the election was likely tipped in Youngkin's favor.
A strong Christian, Youngkin is bold about his faith. In an op-ed for the Christian Post, Susan Oliver Pearson called him "the real deal."
"Let me tell you what I have observed on the campaign trail. I've talked with Glenn on dozens of occasions throughout this campaign and I've observed him in many different settings.  I've listened as he openly and frequently shares his personal Christian faith. I smile each time I hear him tell of when he asked his wife to marry him and she said yes, on the one condition that Jesus would be the center of their family. He says, 'I wanted to get married, so I said yes.' He quickly adds how Suzanne revolutionized his life with the example of her Christian faith."
In addition to an impressive resume of leadership qualities in sports and business as well, Pearson writes that "Glenn is a man of unwavering moral principles, respectful of all human life, dedicated to the restoration of parental rights in the education of our children – adamantly opposed to the teaching of critical race theory in our schools, and committed to pursuing equality and justice for everyone. I ask all believers to pray for Glenn and his family personally and for his success on Nov. 2."
And now that he has been elected, we would do well to continue praying for him as governor.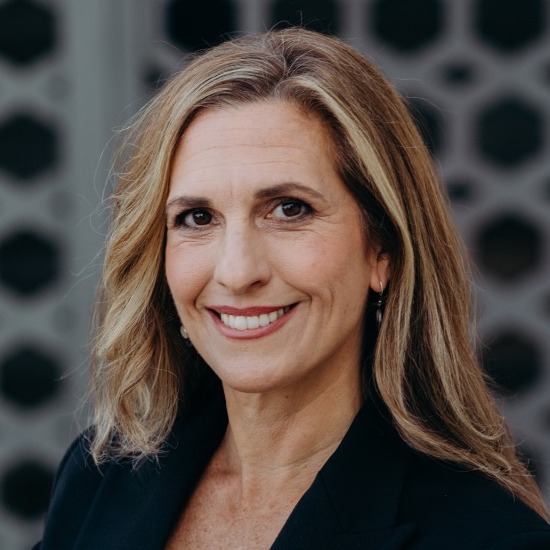 Nicole Jansezian is the news editor for both ALL ISRAEL NEWS and ALL ARAB NEWS and senior correspondent for ALL ISRAEL NEWS
A message from All Israel News
Help us educate Christians on a daily basis about what is happening in Israel & the Middle East and why it matters.
For as little as $5, you can support ALL ISRAEL NEWS, a non-profit media organization that is supported by readers like you.
Donate to ALL ISRAEL NEWS
Current Top Stories
Comments