Violence against Israeli protestors escalates, protests enter 11th week
Israelis hold demonstrations in more than 100 municipalities, cities throughout the country, face counter protest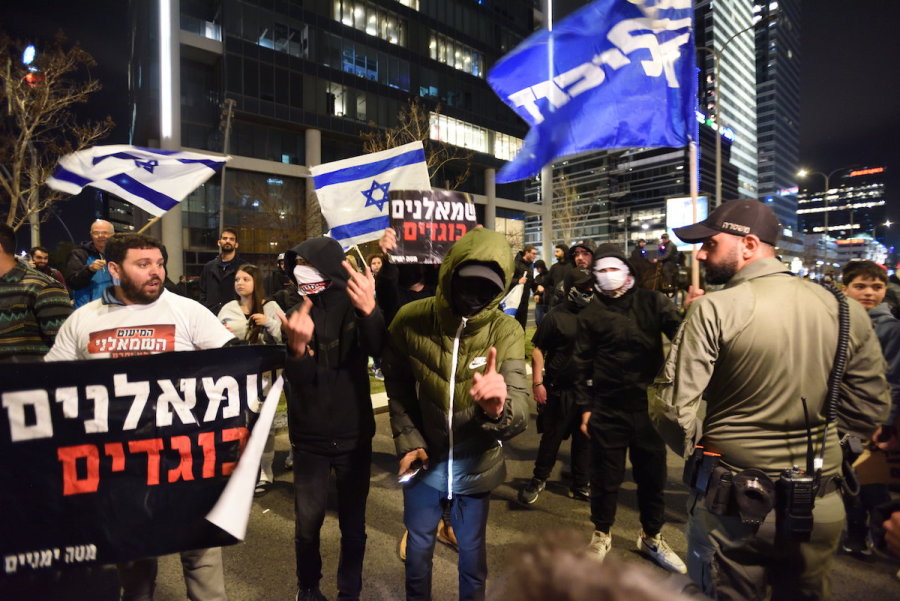 Right-wing activists – with signs reading "Lefts are traitors" – confront protesters at a rally against the Israeli government's judicial overhaul bills, in Tel Aviv, Mar. 18, 2023. (Photo: Gili Yaari /Flash90)
Thousands of Israelis attended protests throughout the country on Saturday night, as the anti-governmental reform protest movement entered its 11th consecutive week. 
While the protests started off peacefully about two months ago, there has been an increase in violence against protestors, particularly by counter protestors. 
In the city of Herzliya, police detained a 57-year-old man who reportedly rammed his car into a group of anti-reform protestors. One person was lightly injured in the incident. 
In several places, counter protestors held up signs accusing the anti-reform protestors of being traitors. 
Israeli police in Tel Aviv detained a 24-year-old man for driving a motorcycle into a group of protestors. There were no reported injuries. 
In the northern city of Or Akiva, a predominantly right-wing community, counter protestors threw eggs at the judicial-reform protestors. Police said they detained three people. 
Protest leaders blame Israeli Prime Minister Benjamin Netanyahu and his allies for the increased violence, saying he is not condemning the violence against demonstrators. 
Yesh Atid party head and opposition leader since January, Yair Lapid blamed Israel's ruling coalition for the growing incitement.
"Violent thugs went on a rampage tonight all over the country. I call on the Likud to restrain its thugs and the Prime Minister to firmly condemn them," Lapid posted on social media on Saturday night. 
National Unity leader and former Defense Minister Benny Gantz also called on Netanyahu to stop the violence reportedly occurring at the protests.
"Netanyahu, the responsibility is on you. Call to stop the violence, hit the brakes now, pull into the parking lot and stop everything. We are approaching the abyss," Gantz wrote on social media. 
On Friday, Yair Netanyahu, son of the prime minister, compared the leftist protests with the situation in Germany before the Nazi party rose to power. 
In an interview with Caroline Glick, host of a right-wing radio program on Galei Yisrael, Yair Netanyahu blasted the protestors as bringing violence. 
"What was there in 1930s Germany?" he said. "Thugs for hire did political terror in the streets – not murder, by the way. They did not kill anyone. Political terror via intimidation, violence and disruption of public order." 
He accused those on the political left for bringing anarchy. 
"They are the ones who are shouting for dictatorship," he said. "They are the ones who are marching Israel towards fascism." 
Later in the interview, Yair Netanyahu compared the protestors to the "Blackshirts" of Benito Mussolini's Italy and the Nazi "Brownshirts" of 1930s Germany. 
On Sunday morning, anti-reform protest organizer Eran Schwartz warned about increased violence against the protestors.
"These events will end with blood on the streets," Schwartz said. "There is a deliberate hand here that is trying to kill this demonstration." 
He also referred to Yair Netanyahu's interview, saying that, at first, protestors were called "anarchists and terrorists" and then the rhetoric grew more extreme. 
"We got a great upgrade from the prime minister's son, who called us 'Nazi stormtroopers,'" Schwartz said. He also claimed that political groups issued calls for counter protests.  
The Israeli government's ruling coalition is trying to pass many of its proposed reforms before the current Knesset session ends in about two weeks. 
Israeli media reports on Saturday night indicated that Knesset Member Simcha Rothman, chairperson of the Knesset Constitution Committee, would present a revised version of the bill seeking to reform the process of selecting justices. 
They also reported that some in the government's ultra-Orthodox parties are willing to compromise on the "override clause," which grants a parliamentary majority the right to override Supreme Court rulings, in exchange for a draft law more amenable to their interests. Most ultra-Orthodox young men do not serve in the military, instead receiving exemptions for religious study.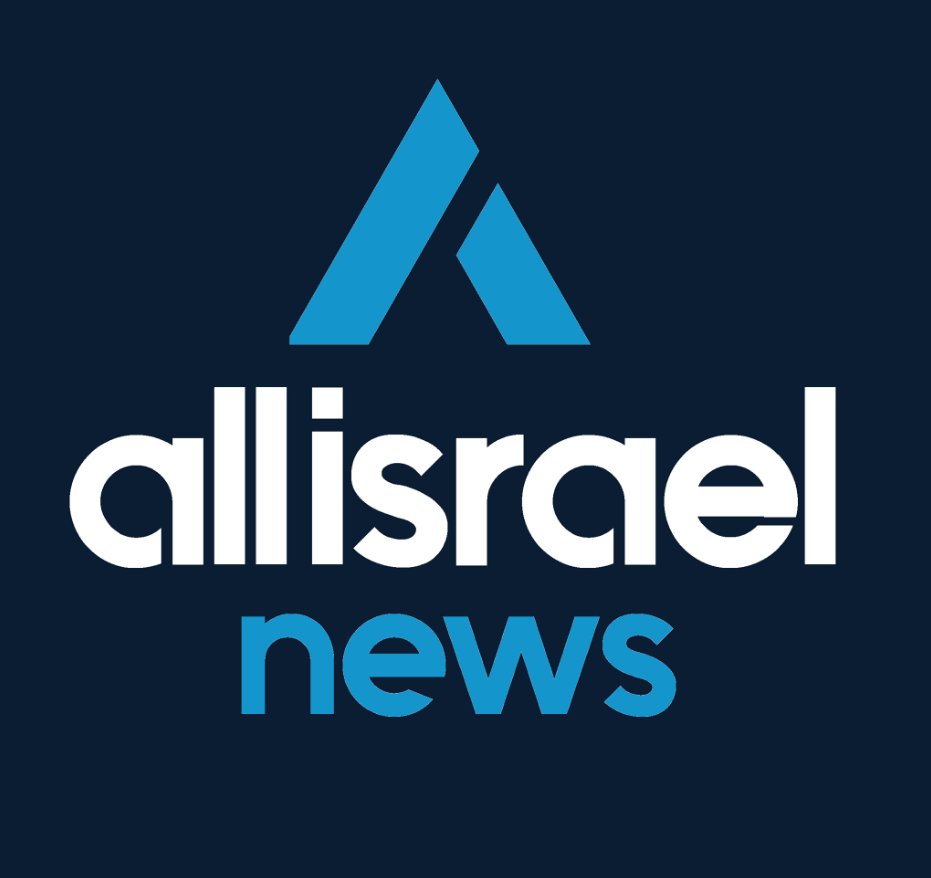 The All Israel News Staff is a team of journalists in Israel.
A message from All Israel News
Help us educate Christians on a daily basis about what is happening in Israel & the Middle East and why it matters.
For as little as $5, you can support ALL ISRAEL NEWS, a non-profit media organization that is supported by readers like you.
Donate to ALL ISRAEL NEWS
Current Top Stories
Comments