VIDEO: What can we learn from the Jewish observance of the Sabbath?
From the time of Moses, centuries of unbroken tradition mark the Sabbath day – ALL ISRAEL NEWS interviews author, speaker Jodi Samuels to find out what Shabbat means to her
It is one of the Ten Commandments: Remember the Sabbath day and keep it holy.
If you've ever been to Israel, you may have noticed that much of the country comes to a standstill while major businesses and many places of entertainment close from Friday afternoon until after sundown on Saturday.
But for many, observing Shabbat means so much more than "not working" or turning on electricity. Jewish families mark the day for gathering at their local synagogues, fellowship, quality time with family and blessings.
Now, with tourism back in full swing, tourists can take part in these celebrations in Israel. Several organizations, such as Shabbat of a Lifetime, set up individuals and groups with a Jewish family for an authentic Shabbat dinner.
To find out more about these events and what Shabbat means to her, ALL ISRAEL NEWS spoke with one of these hosts, Jodi Samuels. But, long before she hosted with Shabbat of a Lifetime, Samuels was already somewhat of a legend. She estimates she hosts thousands of people a year for Shabbat meals.
In fact, Samuels has built an entire organization, Jewish International Connection, upon the very premise that no Jew should be alone on Shabbat or a holiday.
Samuels – author of "Chutzpah, Wisdom and Wine: The Journey of an Unstoppable Woman" – considers Shabbat "the glue that's kept Jewish people together over thousands of years."
"For many people, the essence of Shabbat is, that is the time when you stop what is urgent for what is important. And it is that time when you focus on your family, it is the time when you focus on community. It's the time when you focus on meaningful conversation, real engagement," she said.
From the biblical command given on Mount Sinai to present day, centuries of unbroken tradition of the Jewish people keeping Shabbat represent a thread through history and points to God's everlasting covenants and principles.
While Christians have their own beliefs about how the Sabbath day should look – and some debate whether it should be observed on the biblical seventh day, Saturday, or the traditional Christian observance of Sunday – it is likely different in many cases from an Orthodox Jewish Shabbat.
"For people who come from non-Jewish backgrounds – or even many Jewish people who haven't really been exposed to Shabbat – there's a real experiential opportunity to be part of a Shabbat experience and to really see a time out," Samuels said.
When Samuels – originally from South Africa – made aliyah (immigration to Israel) from New York, she expected to find the pinnacle of Shabbat observance in the Jewish homeland. However, on her fourth day living in the country she discovered that out of 400 cities participating in the International Worldwide Shabbat Project, the capital of the Jewish state was not one of them.
"I was like, 'How is it possible that Jerusalem, the eternal capital of the Jewish people, is not participating?'"
Samuels went to work that first week doing what she does best – making Shabbat happen. She advertised an event – a challah bake – on Tuesday and on Thursday, 600 women showed up at the First Station in Jerusalem for the gathering.
"I just immediately saw – it's almost like, 'If you build and they will come,'" she said.
But for this chronic hostess who seems to have it down pat, not every Shabbat goes off without a hitch. Samuels told us about one time when, despite having just moved into her new Jerusalem home which was undergoing renovations, she agreed to host 50 businesspeople from China.
Minutes before Shabbat was to begin, the electricity in the entire apartment went out just as the group was headed there. Suffice it to say, the guests experienced this Shabbat in candlelight, but also understood the Samuels family's commitment to keeping that Sabbath no differently from any other week, despite the circumstances.
"It was one of my more crazy Shabbat stories," Samuels said.
She has many more in her book, but the full (hilarious) story about that particular Shabbat is in our interview here.
"Remember the Sabbath day by keeping it holy. Six days you shall labor and do all your work, but the seventh day is a sabbath to the Lord your God. On it you shall not do any work, neither you, nor your son or daughter, nor your male or female servant, nor your animals, nor any foreigner residing in your towns. For in six days the Lord made the heavens and the earth, the sea, and all that is in them, but he rested on the seventh day. Therefore the Lord blessed the Sabbath day and made it holy." Exodus 20:8-11
To learn more about Jodi Samuels, visit her website (Jodi's Voice) and click here to purchase her book, "Chutzpah, Wisdom and Wine."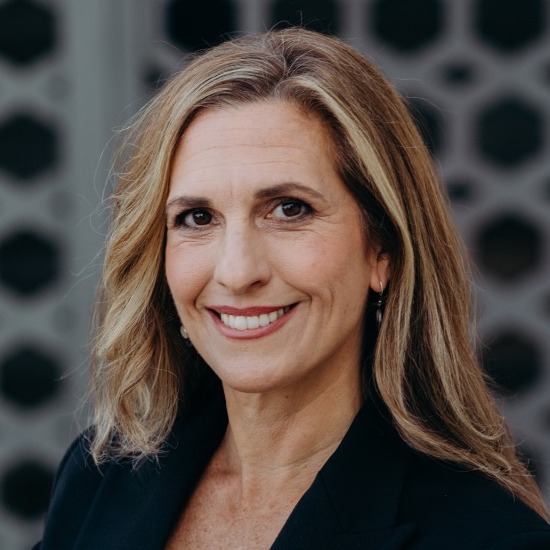 Nicole Jansezian was the news editor and senior correspondent for ALL ISRAEL NEWS.
Popular Articles
A message from All Israel News
Help us educate Christians on a daily basis about what is happening in Israel & the Middle East and why it matters.
For as little as $5, you can support ALL ISRAEL NEWS, a non-profit media organization that is supported by readers like you.
Donate to ALL ISRAEL NEWS
Latest Stories
Comments