US officials call Texas synagogue hostage standoff an "act of terror"
New details emerge in light of Texas synagogue aftermath
A law enforcement vehicle is seen by the synagogue in which several worshipers were taken hostage, in Colleyville, Texas, U.S., Jan. 15, 2022. (Photo: REUTERS/Shelby Tauber)
While the investigation into Sunday's hostage standoff in Texas is still in its "initial phases," according to the FBI and senior U.S. officials – from President Joe Biden on down –  are calling it an "act of terror" and are reaching out to Jewish leaders to discuss security concerns.
Top FBI and Department of Homeland Security (DHS) officials believe that Saturday's hostage situation "appears to be an isolated incident," however they warned in a letter that faith-based communities will likely remain targets of violence. 
Paul Abbate, FBI deputy director, and John D. Cohen, the top intelligence official at DHS said they wish "to ensure this incident is not a catalyst for similar attacks." 
They urged state and local authorities to evaluate security measures around gatherings at houses of worship.
The Texas standoff was the latest high-profile anti-Semitic attack since the shooting at the Pittsburgh Tree of Life Synagogue in 2018 in which 11 people were killed. The incident places Jewish communities across the United States once again on high alert.
FBI FACES BACKLASH
In the initial hours of the incident, top FBI officials downplayed the role of anti-Semitism in the attack. Matthew DeSarno, the FBI Special Agent in charge, said in a press conference that the incident "was not specifically related to the Jewish community."
The FBI faced backlash for the statement, with many people noting that the British hostage-taker, Malik Faisal Akram, specifically chose to attack a synagogue during Shabbat services, where he held four Jews hostage, including a rabbi. They also pointed out how the man could be heard on the livestream repeatedly using anti-Semitic language. 
On Sunday, the FBI released a statement appearing to reverse course, admitting that the incident was indeed a "terrorism-related matter, in which the Jewish community was targeted."
Both White House National Security Adviser Jake Sullivan and Homeland Security Secretary Alejandro Mayorkas said that the hostage situation at a Texas synagogue on Saturday was an act of "terrorism" and "anti-Semitism."
Mayorkas and FBI Director Christopher Wray held a call with major Jewish groups Tuesday to discuss synagogue security concerns. More than 1,200 Jewish community leaders participated in the call that lasted more than an hour and called for improved security at synagogues and other Jewish institutions. Federal officials reiterated security measures already in place, such as the Nonprofit Security Grant Program which provides funding support to synagogues, as well as online resources for synagogue security training.
WHO WAS THE HOSTAGE TAKER?
The assailant, 44-year-old Malik Faisal Akram, seemed to have become angrier as the incident progressed into the night. 
The FBI has revealed that Akram threatened to kill the hostages after when there had been no progress on his demands. He sought the release of Aafia Siddiqui, a Pakistani prisoner serving an 86-year sentence in a federal prison in Texas for terror-related charges, including at attempt to kill U.S. officers in Afghanistan.  
Akram's growing threats and deteriorating temper prompted authorities to approve the entrance of the FBI Hostage Rescue team. 
The British citizen reportedly went to New York in late December. Akram arrived in Texas by Dec. 31 and stayed at a hotel and a homeless shelter. During the standoff, he repeatedly said that he was willing to die by the hands of police. He also said that he was not acting on behalf of a foreign terrorist organization. 
On Sunday, British police announced that two teenagers were arrested in South Manchester in connection with the incident. It later transpired that the two are Akram's sons and were allegedly in touch with him the day of the incident. 
In 2020, Akram was investigated by the M15 as a possible terror threat, however the British agency concluded there was  "no credible threat to national security." Questions have since been raised regarding how he was able to enter the U.S. with such a record. 
SHOW OF SUPPORT FROM CHRISTIAN, MUSLIM NEIGHBORS
In a touching show of solidarity, around 1,000 people of various faiths and backgrounds gathered on Monday evening for a vigil at a nearby church. The crowd included Christian and Muslim neighbors of Congregation Beth Israel, where the hostage standoff took place. The masses convened to show solidarity with the nearby Jewish community, to heal from the incident. Tens of thousands of people have joined in online and followed the gathering. 
Rabbi Charlie Cytron-Walker, who was one of the four hostages, delivered remarks and was introduced with a 30-second standing ovation from the audience. 
"While very few of us are doing okay right now, we'll get through this," he said.  
The vigil featured a recital of English and Hebrew songs and prayers from current and past presidents of Congregation Beth Israel and cantors from the surrounding Dallas area.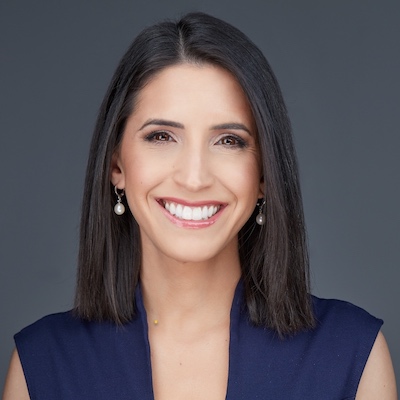 Tal Heinrich is a senior correspondent for both ALL ISRAEL NEWS and ALL ARAB NEWS. She is currently based in New York City. Tal also provides reports and analysis for Israeli Hebrew media Channel 14 News.
A message from All Israel News
Help us educate Christians on a daily basis about what is happening in Israel & the Middle East and why it matters.
For as little as $5, you can support ALL ISRAEL NEWS, a non-profit media organization that is supported by readers like you.
Donate to ALL ISRAEL NEWS
Current Top Stories
Comments