US hosts virtual summit with leaders of India, Israel, UAE during Biden visit to the region
Forum likely to discuss challenges of China and Iran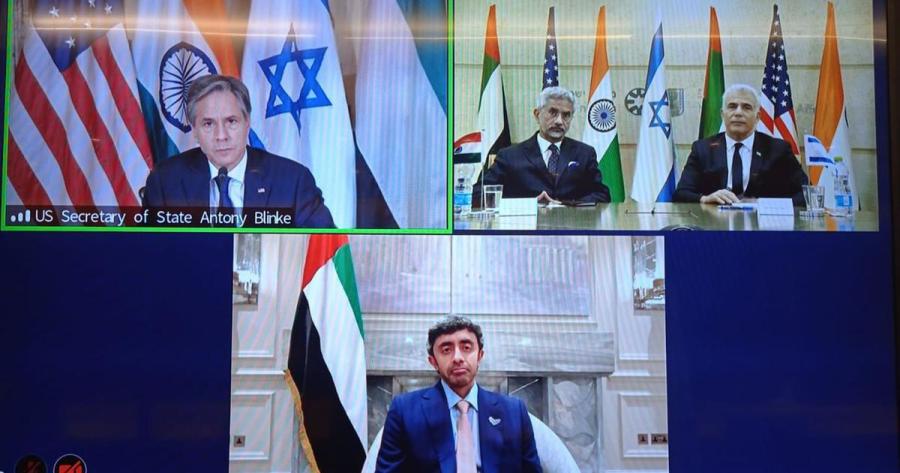 (Top, from left) U.S. Secretary of State Antony Blinken, Indian External Affairs Minister S Jaishankar, then-Israeli Foreign Minister Yair Lapid and (below) UAE's Foreign Minister Sheikh Al Nahyan attended a virtual meeting on Oct. 18, 2021. (Photo screenshot: S Jaishankar via Twitter)
While in the Middle East this week, U.S. President Joe Biden will join other heads of state at the virtual I2U2 summit, named after participating nations India, Israel, the United States and the United Arab Emirates. 
Last October, the four countries' foreign ministers represented their nations at the meeting, then called the International Forum for Economic Cooperation. Now, opportunities for mutual benefit – and threats from Iran and China – have the leaders of the respective countries engaging in a joint conversation. 
U.S. President Joe Biden, Israeli Prime Minister Yair Lapid, India's Prime Minister Narendra Modi and the UAE President Mohammed bin Zayed al-Nahyan reportedly aim to expand the historic Abraham Accords beyond the Middle East, according to an Israeli source.
The I2U2 partners will brainstorm about matters of economy, energy and technology, and have named global food security as a major challenge amid the protracted Russian invasion of Ukraine, a leading international exporter of grains and other essential food supplies.
According to the United Nations' Food and Agriculture Organization, "[M]any countries in North Africa and Western and Central Asia import the majority of their wheat from the Russian Federation and Ukraine." 
Up until this June, "more than 30 net importers of wheat are dependent on the two countries for over 30% of their wheat import needs," stated an update by the food-monitoring organization.
All four I2U2 nations are affected directly or indirectly by the increasingly aggressive ascent of Chinese and Iranian power on the world stage. 
Former Israeli Ambassador to the U.S. Danny Ayalon emphasized the possible impact of China and Iran in their respective positions of power. 
"It is hard to overstate how important it is. The entire periphery of Iran is extremely important [for Israel] because of its location and its economic power. The U.S. is supporting India as a counterweight to China – these are two old rivals," Ayalon said.
The U.S. increasingly views India as an important ally and a significant counterweight to the ascending global superpower. Because the historical rivalry between India and China runs deep, Washington can trust India will support or aid any efforts to slow down China's global ambitions. 
With China in Australia's back yard in the Pacific, Ayalon said he believes the Australians also could be added to the new cross-continental alliance that stretches from America in the West through the Middle East to India in the East. 
The former Israeli ambassador said he thinks that Washington has identified the possibility of international synergies that will tackle the challenges presented by China and Iran.
"Israel and the UAE are worried about Iran, and the U.S. is essentially combining the Chinese threat and the Iranian one [in]to one forum, without 'paying' with any assets, such as deploying troops," Ayalon said. 
"While the U.S. woke up late to the challenge, it is still encouraging to see that they are taking a leadership position here, because there's no substitute to the U.S. leadership," he stated. 
Israel and much of the Sunni Arab world feel threatened by Iran's nuclear and regional hegemonic ambitions. However, the U.S. has been increasingly unable to effect a diplomatic solution because of the strained relations between Washington and Tehran. 
By contrast, India could play an important role in reducing regional tensions between Israel and the Sunni Arab world on the one hand, and Iran on the other. Like Washington, India has close relations with the Jewish state. However, unlike the U.S., India also has good relations with Iran. In 2021, bilateral exchanges between India and Iran amounted to around $2.1 billion. 
In June, Iranian Foreign Minister Hossein Amir-Abdollahian visited India to discuss ways to expand bilateral trade, including exports of Iranian crude oil to the energy-hungry Indian economy. 
Veteran Indian diplomat and Founding Director of the India Arab Cultural Centre Zikrur Rahman said he believes India could play an important role in resolving tensions with Iran. 
"This is like a 'quad' for West Asia, and I see a role for India as a facilitator and moderator in ensuring issues are resolved with Iran through wisdom and negotiations," he said.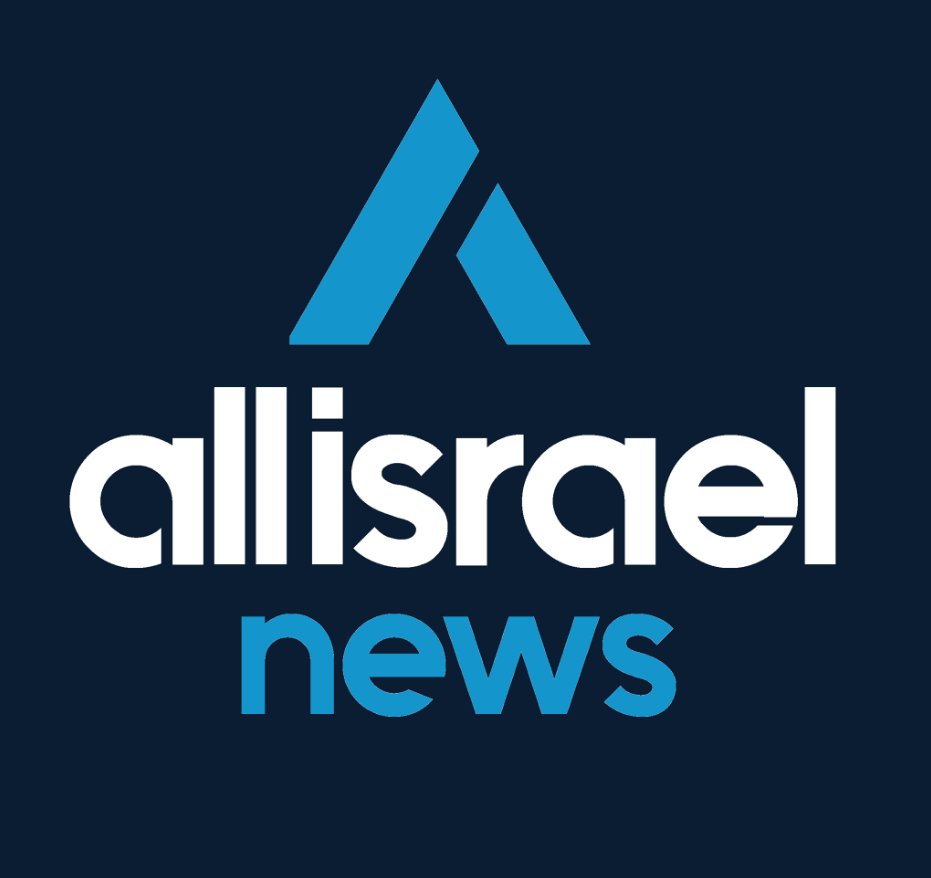 The All Israel News Staff is a team of journalists in Israel.
A message from All Israel News
Help us educate Christians on a daily basis about what is happening in Israel & the Middle East and why it matters.
For as little as $5, you can support ALL ISRAEL NEWS, a non-profit media organization that is supported by readers like you.
Donate to ALL ISRAEL NEWS
Current Top Stories
Comments