UN report accuses Israel of 'unlawful' occupation of Palestinian territories
Unsurprising conclusions in report to be presented later this week to United Nations General Assembly
Navanethem Pillay (center right), chair of the United Nations Independent International Commission of Inquiry on the Occupied Palestinian Territory, including East Jerusalem, and Israel, briefs reporters on the first report of the Commission. On the right is Miloon Kothari, and in the center left is Chris Sidoti. (UN Photo/Jean Marc Ferré)
The finding by a United Nations' Commission of Inquiry that Israel's "occupation of Palestinian territory is now unlawful" was not all that surprising considering this is the second report unilaterally slamming Israel issued by the same body.
Nor was this unexpected considering that Commission chair, Navanethem (Navi) Pillay, and another commissioner, Miloon Kothari, have previously been accused of making of strident anti-Israel or anti-Semitic statements in the past.
Pillay was appointed to lead the three-person inquiry into "systematic" human rights abuses in Israel and the Palestinian territories after an 11-day conflagration between Israel and Hamas in Gaza which resulted in more than 4,300 rockets fired from Gaza into Israel and devastating Israeli airstrikes on Hamas targets in the coastal enclave.
The 28-page report accuses Israel of "continuing to occupy the territory by force" and says that because of this, "Israel incurs international responsibilities and remains accountable for violations of the rights of the Palestinians individually and as a people."
"By ignoring international law in establishing or facilitating the establishment of settlements, and directly or indirectly transferring Israeli civilians into these settlements, successive Israel governments have set facts on the ground to ensure permanent Israeli control in the West Bank," Pillay stated.
The Commission accused Israel of expropriating Palestinian land and natural resources, much of it confiscated for military purposes and then settlement construction and noted "similar processes in East Jerusalem where the restrictive planning and zoning regimes, which have obstructed adequate housing, infrastructure and livelihoods, have contributed to shrinking space for Palestinians."
Israeli policies have impeded access to clean and affordable water for Palestinians, which has impacted their agriculture as well as their livelihood, the statement says.
"There is so much 'silent harm' and psychological trauma, that may not be immediately apparent, resulting from the erosion of economic, social and cultural rights. These debilitating processes have severe short and long-term consequences and must be urgently addressed," Kothari said.
The Commission was tasked with investigating abuses by both Israelis and Palestinians. But, so far, in its first two reports, the focus has turned decidedly to Israel. The first report, released in June, concluded that, "The continued occupation by Israel of Palestinian territory and discrimination against Palestinians are the key root causes of the recurrent tensions, instability and protraction of conflict in the region."
"It identified forced displacement, threats of forced displacement, demolitions, settlement construction and expansion, settler violence, and the blockade of Gaza as contributing factors to recurring cycles of violence," the June news release said.
Pillay said at the time that "the underlying root causes" of the problems fall "overwhelmingly" on Israel, "which we have taken as an indicator of the asymmetrical nature of the conflict and the reality of one State occupying the other."
In the statement released last week, Pillay said that "by ignoring international law in establishing or facilitating the establishment of settlements, and directly or indirectly transferring Israeli civilians into these settlements, successive Israeli governments have set facts on the ground to ensure permanent Israeli control in the West Bank."
The statement fails to mention Hamas, the rockets launched at Israel or acts of terrorism.
The report will be presented to the General Assembly on Thursday. It seeks to get an opinion from the International Court of Justice in The Hague.
Israel, for its part, does not recognize the Commission nor has it allowed its members entry into Israel or Palestinian Territories.
"Commissioners who made antisemitic comments and who proactively engaged in anti-Israel activism, both before and after their appointment, have no legitimacy nor credibility in addressing the issue at hand," Israel's Mission to the U.N. said in a statement.
The United States has also been opposed to the Commission.
"We have made our concerns about this Commission of Inquiry clear from the start. Israel is consistently unfairly targeted in the UN system, including in the course of this Commission of Inquiry. Israel is the only country that's subject to a standing country-specific agenda," State Department spokesperson Ned Price said. "No country should be immune from scrutiny, but no country should also be targeted unfairly, and that's the principle that we seek to uphold."
B'nai B'rith International, a Jewish organization, noted that the one-sided commission "cites only non-governmental organizations stridently critical of Israel, none that focus on Palestinian abuses of Israelis' or Palestinians' human rights."
COMMISSIONERS' QUESTIONABLE RECORDS
Pillay and Kothari are joined by international human rights law expert Chris Sidoti.
In June last year, ALL ISRAEL NEWS reported:
"Pillay is a South African jurist marked with a contentious history when it comes to the Jewish state and human rights. As the former high commissioner for the UNHRC, Pillay initiated four fact-finding missions against Israel, more than any other country in the world, including the most repressive regimes. One such commission was the controversial Goldstone Report that accused the Jewish state of war crimes in the 2008-2009 Gaza War. Its main author, Richard Goldstone, later discredited the report for being highly biased.

"Pillay also appointed the extreme anti-Israel professor Richard Falk, who repeatedly accused Israel of war crimes without presenting any convincing evidence. At the same time, Falk ignored terrorism and incitement against Israel.

"During the international Durban II Human Rights Conference in 2009, Pillay offered a platform to the former anti-Semitic Iranian president Mahmoud Ahmadinejad, a Holocaust denier who called for the destruction of the Jewish state."
In August, Israeli Prime Minister Yair Lapid demanded the disbandment of the Commission after Kothari accused the "Jewish lobby" controlling social media, in an interview with radical anti-Israel media outlet Mondoweiss.
"We are very disheartened by the social media that is controlled largely by – whether it is the Jewish lobby or specific NGOs," Kothari had said.
Lapid said fight against anti-Semitism "requires action."
"This is the time for action; it is time to disband the commission," he said. "From Mr. Kothari's outrageous slurs to Ms. Pillay's defense of the indefensible, this commission does not just endorse anti-Semitism – it fuels it." 
Pillay defended Kothari and said his comments had been deliberately taken out of context. Kothari has since apologized.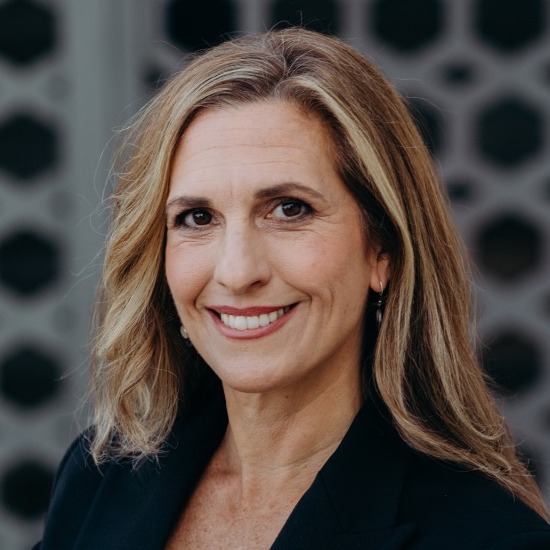 Nicole Jansezian was the news editor and senior correspondent for ALL ISRAEL NEWS.
Popular Articles
A message from All Israel News
Help us educate Christians on a daily basis about what is happening in Israel & the Middle East and why it matters.
For as little as $5, you can support ALL ISRAEL NEWS, a non-profit media organization that is supported by readers like you.
Donate to ALL ISRAEL NEWS
Latest Stories
Comments