Ukrainian-born Golda Meir – iconic former Israeli prime minister – becomes unlikely national symbol of freedom
Known as the original Iron Lady, the late prime minister inspires the underdog Ukrainian army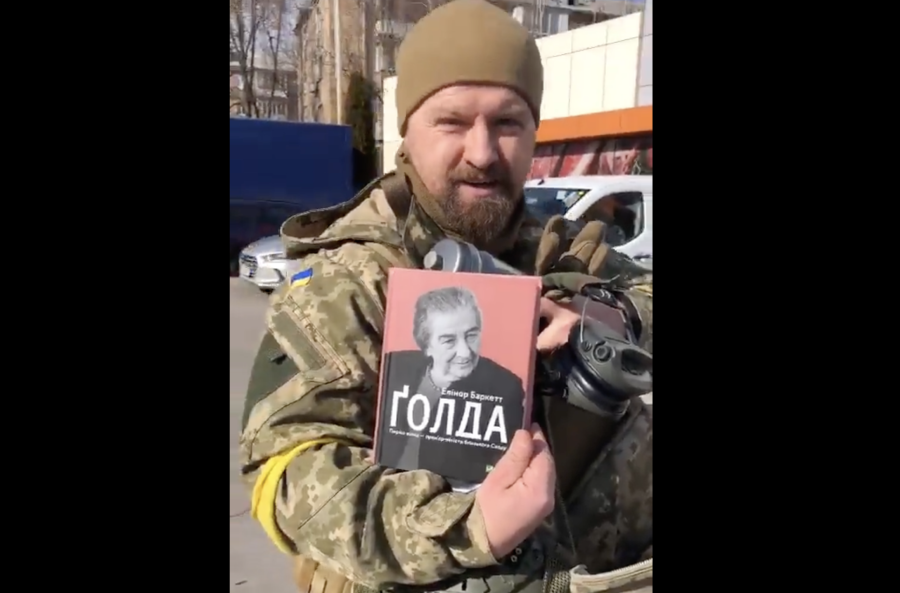 Ukrainian soldier showing his book about Golda Meir (Photo: Screenshot)
The legendary former Israeli Prime Minister Golda Meir – born in the Ukrainian capital Kyiv in Czarist Russia and whose family fled to Wisconsin in 1906 due to violent anti-Semitism – has emerged as an unlikely symbol of Ukrainian national freedom against the current Russian military aggression.
Ron Ben-Yishai, a correspondent for the Israeli news outlet Ynet News, was astonished when he recently encountered a Ukrainian soldier in full military gear who declared himself a Zionist, while carrying a book about Golda Meir in his backpack.
"My name is Alex, but my nickname is Zion," said the Ukrainian soldier.
"Zion, like the holy mountain in Jerusalem. I'm Zionist," added Alex with visible pride.
The Israeli reporter appeared to be taken completely by surprise that a non-Jewish Ukrainian like Alex referred to Zionism and Golda Meir as sources of inspiration for Ukrainian freedom amid the ongoing Russian invasion.
"This is my bag that I take with me to battle, I have night vision tools, a water bottle, and my favorite book – 'Golda.' I'll take it even if it'll be the last battle," said Alex.
His radio callsign is "Zion".

Meet the non-Jewish Ukraine soldier who carries a book about Israel PM Golda Meir in his combat pack & calls himself a Zionist & Ukraine nationalist.#UkraineRussiaWar pic.twitter.com/7CrsIPPBNV

— Daniel Laufer (@lauferdaniel) March 9, 2022
Alex was not merely inspired by Golda Meir as a powerful symbol of freedom; he also appeared to be inspired by the State of Israel's military battles for existence since declaring independence in 1948.
"I think that Ukraine has [to] say thanks to Jewish people," concluded Alex, who believes that the Jewish people can relate to the Ukrainian fight for their right to exist as an independent nation.
However, Alex is not the only Ukrainian who finds inspiration in Zionism and Golda Meir.
Shortly after Russia invaded Ukraine, the following tweet began circulating widely among pro-Ukrainian users on social media.
"If Russia lays down its weapons, there is no war. If Ukraine lays down its weapons, there is no Ukraine."
While the quote was inaccurately attributed to "a Ukrainian Christian," it is actually widely attributed to the Israeli leader Meir who, decades ago, declared, "If the Arabs put down their weapons today, there would be no more violence. If the Jews put down their weapons today, there would be no more Israel."
The Ukrainian leadership also appears to be inspired by Meir. Earlier this week when Ukraine's Jewish President Volodymyr Zelenskyy addressed U.S. Jewish leaders, Ukraine's Ambassador to the U.S. Oksana Markarova articulated her admiration for Meir while bitterly accusing Russian leader Vladimir Putin of seeking to destroy Ukraine.
"Now of course, that means we have to agree to surrender and die. And here I can [paraphrase] a great woman who I admire [and who] was born in Kyiv and led the brave country of Israel: The Russians want us to die. We want to live so that doesn't leave a lot of space for compromise," stated Markarova.
Ukraine's fascination with Meir predates the current Russian invasion. In 2018, Ukraine proudly declared Meir as "a true daughter of Kyiv" and a symbol of heroic fighting for freedom and nation building. Meir left for America when she was just eight years old, before eventually moving to Israel.
Georgiy Logvinsky, a Ukrainian-Jewish member of the parliament, articulated Ukraine's admiration for Meir.
"For us, she is an example of a person who made great changes in the country. We are very proud of the fact she was born here. Ukraine today has the fourth largest Jewish community in the world and is the only country led by a Jewish prime minister [Volodymyr Groysman]and I always hear my colleges in parliament use quotes by Golda Meir such as 'We will have peace when the Arabs love their children more than they hate us'. In Ukraine we are now in a state of war [with Russia, in Donbass] and we try to learn from Israel and Israeli leaders," declared Logvinsky.
Known as the Iron Lady long before the emergence of Britain's Margaret Thatcher, the late Israeli Prime Minister Golda Meir became one of the world's first female leaders. Meir played an instrumental role during Israel's War of Independence by fundraising millions of dollars in America on behalf of the Jewish state's fledgling army, which faced the invasion of hostile Arab armies on multiple fronts.
Israel's founding father, David Ben-Gurion, later credited Meir for saving Israel during its critical and turbulent rebirth. She served as Israel's prime minister – the first woman ever to become a head of government in the Jewish state – during the years 1969-1974 and passed away in 1978.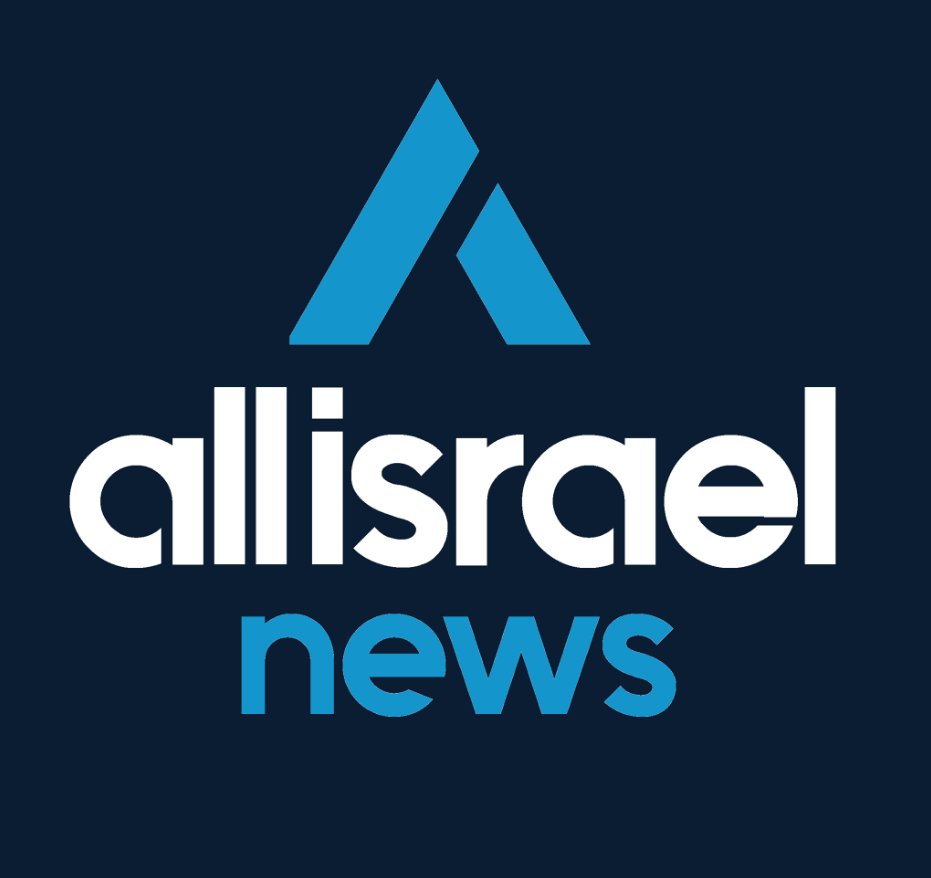 The All Israel News Staff is a team of journalists in Israel.
A message from All Israel News
Help us educate Christians on a daily basis about what is happening in Israel & the Middle East and why it matters.
For as little as $5, you can support ALL ISRAEL NEWS, a non-profit media organization that is supported by readers like you.
Donate to ALL ISRAEL NEWS
Current Top Stories
Comments